Every year, financial companies are increasingly integrating fintech startups into their business. More than 90% of users have at least one fintech app on their phones. Fintech breaks records in terms of attracting investments: every fifth dollar of venture investments goes exactly in this direction. Why is this happening? Let's figure it out.
What are Fintech Applications and Why are they Needed?
The financial sector is multifaceted and promising for investment. Fintech applications, as the name suggests, are web applications or mobile applications related to financial services. It can be both the usual mobile banking and financial risk management software, it all depends on the area of finance. There are several key fintech areas:
Online Banking systems
Online Payment Systems
e-Wallets
Cryptocurrencies and Crypto Exchanges
Digital Lending
Digital Investing
Financial Management Software
Literally every application that is related to finance in one way or another has to do with fintech. Online payment systems are integrated into services, games, stores, and mobile banking integrates digital investments directly into their applications.
For example, Owlab developed the Globix Cash crypto wallet, which added the ability to invest, staking currencies and forecasts from experts and AI. Thus, the crypto wallet has become not only a convenient tool for users, but also a useful financial risk management software due to the integration of several fintech tools and applications.
Let's say you have already decided that you want to be in the financial business, but what knowledge do you need to have to successfully launch your startup in 2022?
Step 1: Explore Jurisdiction
Studying the legal framework of the country in which you want to do financial business will be the first and most important step. There are many laws governing the industry such as AML, PCI DSS, KYC and GDPR.
Many other government financial bodies regulate fintech companies according to their jurisdiction. However, the highest regulatory bodies are the FDIC, CFTC, CFPB and OCC.
The laws in each country are different, it all depends on the bureaucratic subtleties, and only after carefully studying them, you can proceed to step 2.
Step 2: Define your Niche
Do you want to create your own cryptocurrency? Or maybe financial management software? Or do you have a good goal and want to create a crowdfunding platform to help people? If you are still undecided, here are the top 5 promising areas in the field of fintech in 2022: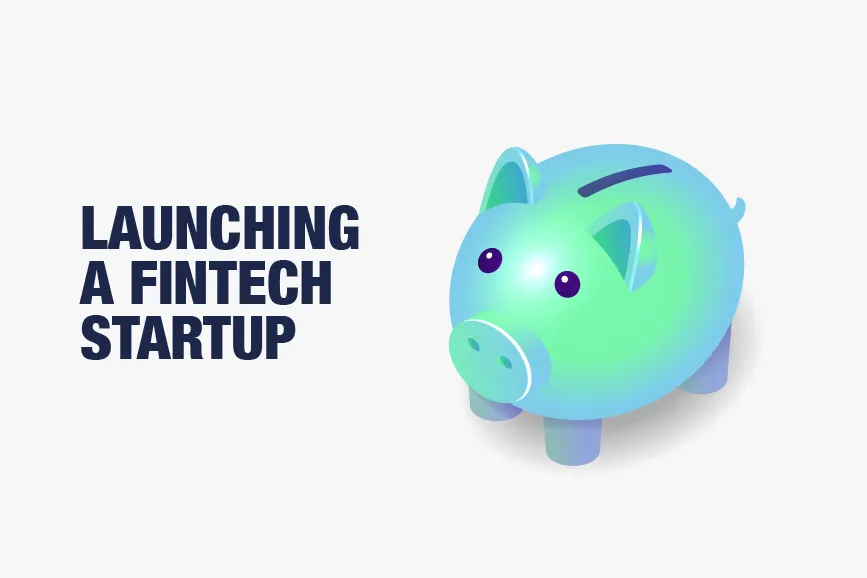 Business Automation and AI

The use of AI technologies allows improving the quality of service and minimizing costs. In particular, financial companies that actively implement technological solutions in their activities reduce the cost of attracting hired personnel through the use of chatbot consultants and voice assistants.



Blockchain Technology

Blockchain technologies help to decentralize the financial ecosystem, which in turn has a positive effect on its development. The integration of blockchain technologies has a number of advantages, such as: transparency, high speed of payment processing, automation of business processes through the introduction of smart contracts, reduction of errors and costs in the transfer of data and funds.



Voice Technologies & Services

The creation of voice assistants for banking and trade remains one of the most promising fintech niches. Modern voice services allow customers to speed up work with applications, pay for purchases, and receive consulting services.



BNPL Services

The integration of BNPL (Buy Now Pay Later) into the financial system allows online stores to get rid of intermediaries in the form of banks, increase customer loyalty and increase sales. BPNL is another trend in 2022, with growth predicted to increase 10-15 times by 2025.



Big Data Analytics

Thanks to the emergence of modern fintech tools designed to analyze big data, businesses can not only structure information, but also calculate risks, assess the level of interaction with the audience, and create financial models.
In 2022, the fintech market of banking products will be aimed at simplifying and increasing the level of automation of money transfers, financial management software development is becoming an increasingly relevant trend.
Step 3: Explore the Fintech Market
You enter the market with existing solutions, so your product must be unique and fill a certain gap in this area. It is not necessary to create something innovative, it is important to understand what the consumer lacks and give it to him, improving existing services.
This may be the integration of popular payment systems into mobile banking, or payment for services with cryptocurrency. Who knows, maybe it is YOU who will offer people the best financial management software and your solution will put you on a par with giants like PayPal, Payoneer or Coinbase.
Step 4: Build a Startup Team
A startup consists of two key things: Ideas and Investments, and a fintech startup also consists of Finance and Technology. You may be good at finance but not a tech expert, which is where companies like Owlab can come in handy.
You can evaluate the results of the software development company by studying the company's case studies. The results of the work of the Owlab team can be seen in the numerous e-commerce websites, cryptocurrency exchanges and financial management software that we've developed.
Step 4: Select Funding Options for your Fintech Startup
There are many options for financing your startup, these can be: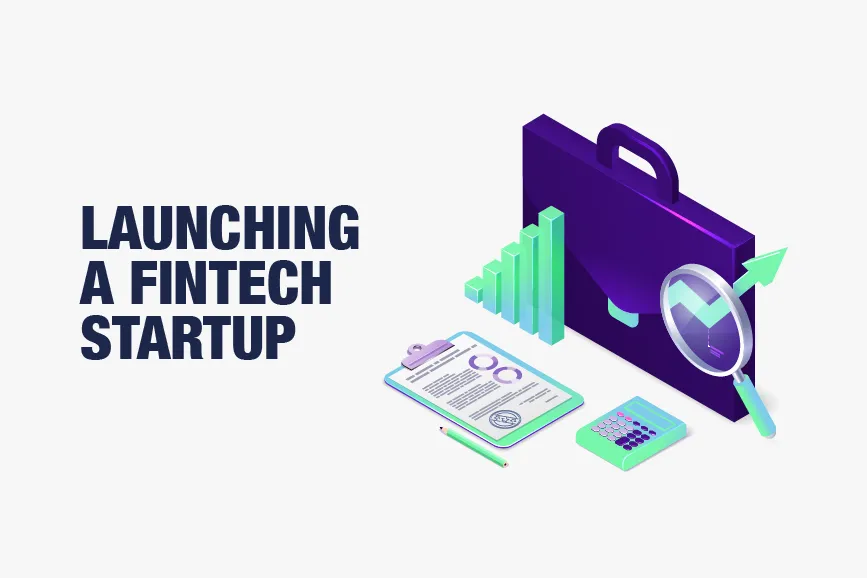 Crowdsourcing
State programs
Financial grants
Startup contests
Venture Capital
Bank loan
You need an MVP to interest potential investors. This will be the proof of the efficiency of your idea.
Step 5: Build and Grow Your Fintech Startup
Further development and continuous improvement of a fintech startup is an ongoing process. This includes launching your startup, getting it up and running, improving its processes and products, adopting new technologies and trends, and accepting change from time to time.
The financial technology market is constantly evolving, you need to always be in trend and offer users relevant ideas. A financial software development company like Owlab always keeps abreast of new technologies and is ready to offer you a high-tech custom solution for your fintech startup.
Top 3 Most Common Mistakes You Shouldn't Make
Stay focused on your business plan!
Sometimes it is important to be flexible, especially when it comes to a rapidly changing market. However, you must stay focused as you identify a niche and enter the industry. You must have a plan and follow it to the end. If you take on everything at once, nothing will work.
Hiring mediocre specialists and employees to the team!
One employee who cannot solve a banal task slows down the whole team! Perhaps an easier and more efficient option for you would be to hire a quality financial software development company to help you realize your ideas.
Pay attention to the actual needs of your market niche!
A business is built around specific needs that you want to address. So, before you take your first step into the fintech industry, make sure the need you want to fill really exists and users are looking for a solution like the one you want to provide.