Landing Page is an effective tool for business promotion in 2023. And although most companies have already recovered from the pandemic and other events, the demand for online purchase of goods continues to grow. The development of native advertising and the right targeting can bring a lot of profit to companies that sell their products online. However, as they say, they meet by clothes, see off by mind. That is why it is very important to do everything possible so that your image speaks for yourself.
A well-designed landing page will help you generate more leads and significantly increase sales, but there are some nuances that are important to consider when designing a landing page or website for your startup. In this article, we will tell you what to consider when designing a landing page or startup website and where to get inspiration for amazing design!
Landing Page Development: What You Need to Know?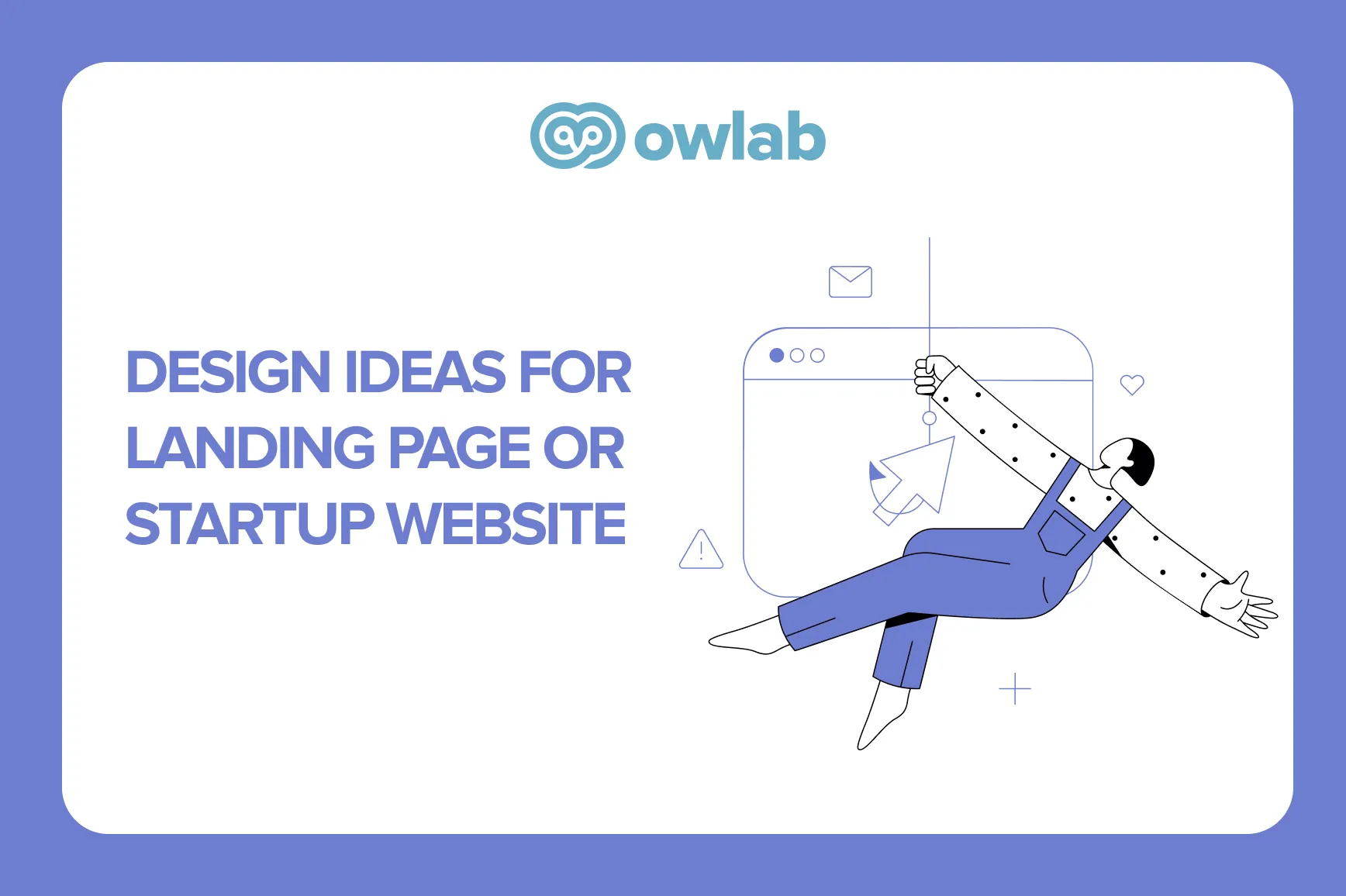 Landing page development takes place in several stages. We will look in detail at the stages of developing a landing page, and also tell you about the same manipulations you will need to work for creating an effective landing page. Then, step by step, the creation of the landing page looks like an approaching rank:
1. Choosing the purpose and direction of your Landing Page
Before the development of the landing page begins, you need to decide what goals this page will serve. The fact is that despite the frequency of using landing pages exclusively as sales pages, they actually have a huge potential in various directions. You can create a landing page for:
Collecting information for further remarketing
Sales
Testing new ideas
Webinar/training page
Business card site
As you can see, the goals can be different, it is for these goals that it is worth developing the right design. How well your landing page will work directly depends on the design.
2. Creation of the idea and structure of the Landing Page
Having decided on the main goals of the landing page, you can begin to develop its idea and opinion, which it will have to convey to your potential buyers. At this stage, it is important that you think not as a business owner, but as a consumer, because it is the consumer who must be interested in your offer and take the targeted action. Creating the idea and structure of the Landing Page looks like this:
Definition and description of the main idea
Prove the uniqueness of the offer
Determine the target audience of your landing page
Identify the problems and pain points of your customers
Solve customer needs
4. Creating text content for your Landing Page
Armed with data about your target audience, their pain points, and the successes and failures of your competitors, you can start writing your landing page copy. When creating a text design, it is important to remember that the landing page differs from the usual website page in its brevity, placing the full technical specification of your product on it would not be the best idea. But concisely presenting all the advantages of your products to the user, pointing out the pain points of the potential buyer that can be solved by the product you offer, and finally showing how profitable it is to cooperate with your online store, compared to competitors, will bring you much more positive results.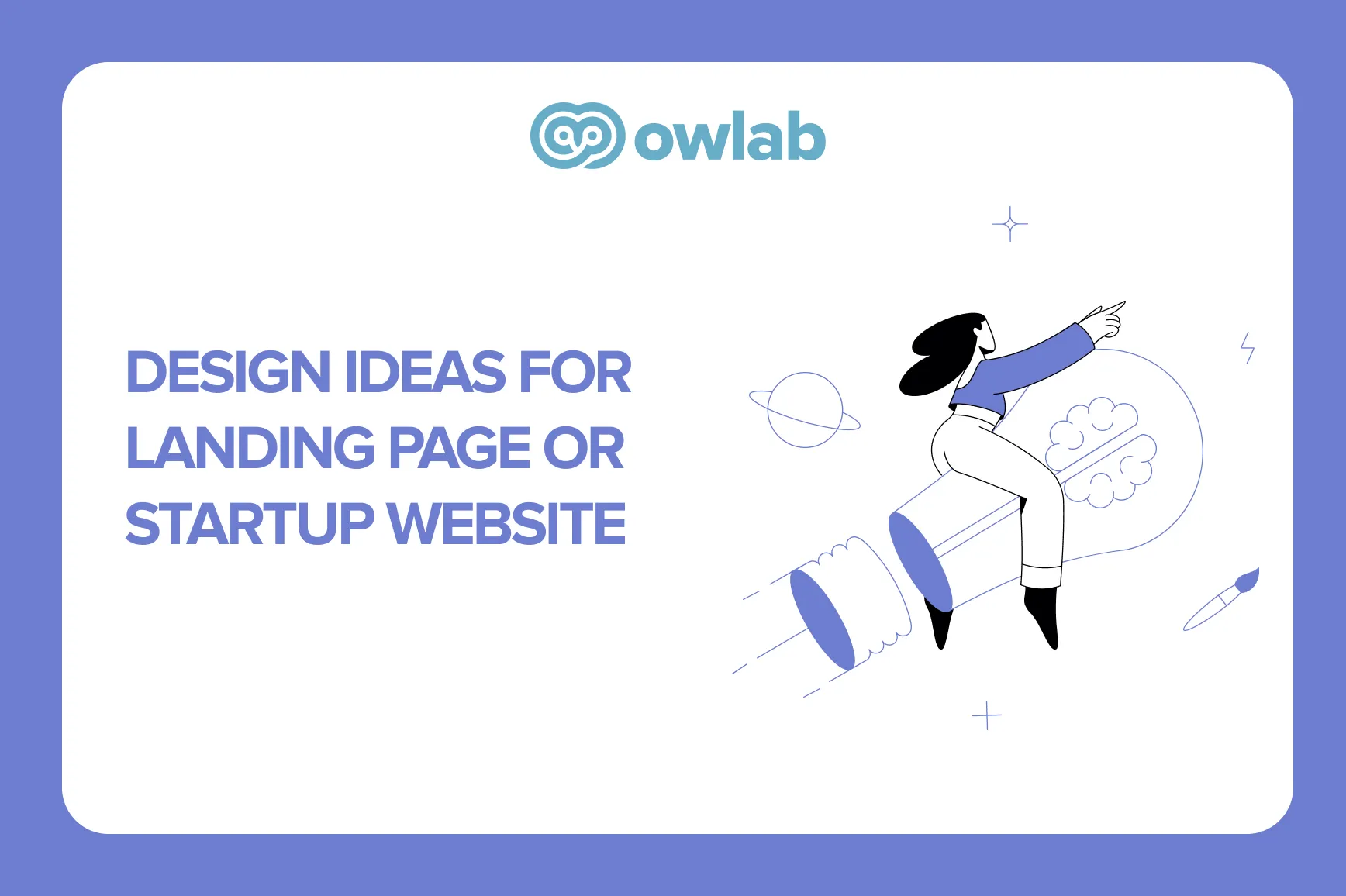 5. UX/UI of your landing page
Pay special attention to the design of your landing page, as the first impression and perception of your brand depends on the appearance. But where do you find ideas and inspiration for your landing page or startup website? There are a lot of templates on the same Wix that you can use, but your site will not be unique.
For inspiration, we would recommend that you look for ideas on Pinterest or other creative platforms, for example. Often you will find amazing, simple or innovative ideas there! Your page design should resonate with your target audience, tone of voice, and the product you are selling. For example, if you are selling something for animals, the landing page can be bright and playful, if you are selling something for animals, minimalism is perfect.
The most effective way to avoid mistakes is to contact professionals. The fact is that the slightest mistake in design, nuances with font sizes or screen orientation on certain devices can completely destroy the entire potential of the landing station of an online store. Owlab has won several awards for best website and mobile app designs. Just contact us and we will develop a design for you that you will be satisfied with!