How to make a website an app? You are not the first person to ask this question. Plenty of other website owners have already done this conversion to reach more users.
Phones have been around for quite a long time now and people reach their pockets every time they need something to find out, call a friend, or just simply to pass the time. And as soon as touchscreens appeared on the market everything has changed for the industry forever.
Today, more people get information through their phones rather than computers and you should follow their lead to get more profit for your business.
And if you already have a website, it's time to create a user-friendly application that will follow your app's feed to satisfy old and new users. This is a crucial step for those who don't have a responsive website or a PWA.
Why Do You Need to Create an App for Your Website?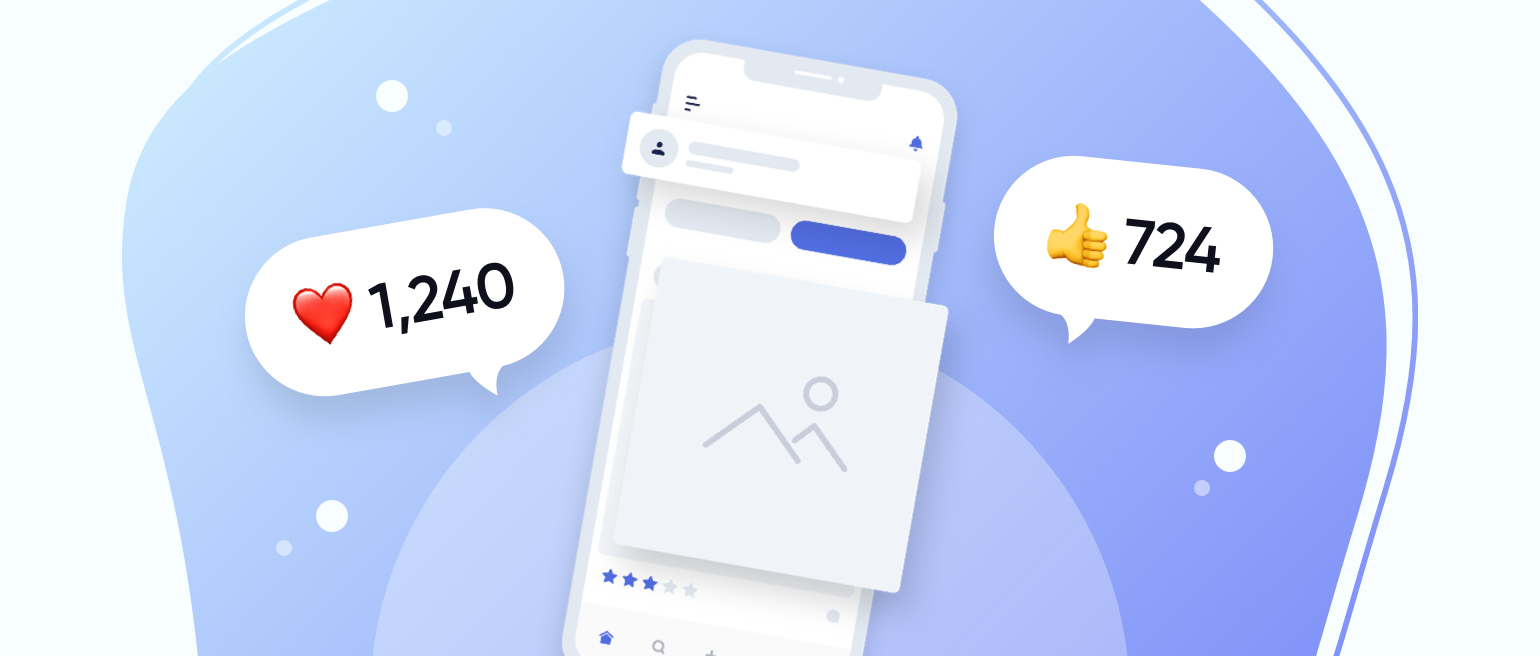 There are plenty of benefits for those who've created an app based on the website. And many businesses have done it already. You know some that work flawlessly on both devices engaging many people: The New Yorker, Netflix, YouTube.
Let's check the most known benefits of this solution.
Easy Access
It is easier to communicate with your business via an app. And people spend more time using apps as they are right there, in their pockets, on the tips of their fingers. It is quite convenient to use them each time the customer wants to scroll through something.
The main task here is to make potential customers install your app. But that's another topic.
SEO
Google boosts businesses in the search that have both websites and apps since apps are more popular and more people visit Google to find the particular app. So when someone browses the internet via their phone and sees the app, he or she can install it instantly without delays.
Google always knows what type of device a user uses right now so it offers the best solution for the moment. And guess what does it offer those who use their phones? Right, mobile app versions of their favorite websites.
Friendly Interface
It is always a miss when you have a superb website that is very friendly and beautiful while having a weird version of a responsive product for a mobile phone. This raises questions about whether the business owners really care that much about their customers. The website should look and feel great on any mobile device: phone or tablet.
Your job, as a business owner, to make sure your marketing specialists understand all the needs of your customer, and you know what to add to your website to convert to the mobile app.
Push Notifications
There is an important thing that mobile apps do – send push notifications. Notify your customers about specific goods, provide special offers, send messages with the selection of goods, notify them about new posts, etc. without them opening an app. This is surely one of the biggest benefits since it provides more engagement and lets people know about your news without asking them to open an app.
You just have to ask the user to send the notifications. As soon as it is done, your app will be able to send direct messages that will flash on the lock screen. So each time the user gets the phone from the pocket, he or she sees your message with tempting news such as discounts, coupon codes, new collections, etc.
Integration
Integrations help to make the immersive and engaging process of using your app. For example, you can integrate GPS services to help people get to your actual store if it exists. Or you can integrate the phone contacts so the user can easily share the coupon codes, etc.
Touch Features
You can adjust multi-touch features and gestures specifically for your app. This is surely the more personalized experience.
If you have a feature that is used more than others, you can set the specific gesture to get it instantly. Overall, this feature speeds up the process and it is easier for people to purchase your goods or services.
Offline
This feature is perfect for news apps, stores, etc. as the user can use the app while having zero connection. The app can be available all the time which will make the user happier and more confident. So, if you have competitors, it is more likely that this feature will bring more customers to you rather than to your opponent.
iOS, Android, or Both?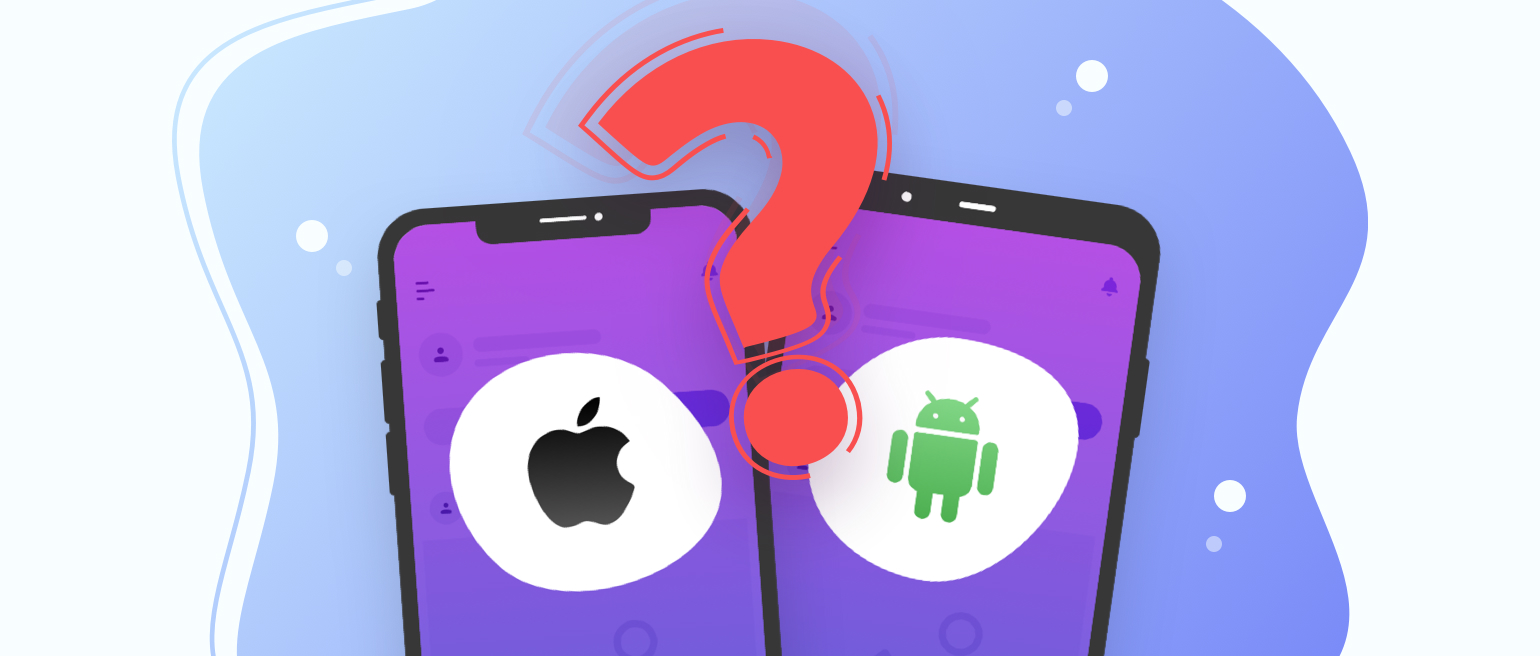 This is no surprise that each operating system has its own code and standards. Most of our customers don't know which platform to pick when making a website into an app. At first, it seems that it's better to run an app on both platforms to reach more customers. But what should you do if you don't have lots of resources to build two separate apps?
To start with, carry out marketing research and see what phones your users use. As for 2021, more than 80% of phone users use Android-based smartphones. And it's much more people, so maybe you should start with building an Android app?
But, this is only half of the information. iOS is most popular in the USA and Japan, while Android use percentage is global. So if you plan on taking the USA and Japan markets, start with iOS.
Both platforms have the same functionality so it doesn't really matter which one you'll chose as you end up with a nice, functional app. But the coding stays the main difference between iOS and Android development as in the end there are two different products with the same look.
If you need to have both of them, the developers will create two versions of your app: for iOS-based phones and for Android-based phones. They will have exact features but different codes. In any case, every studio counts it as separate apps so be prepared to pay for two apps.
It is also necessary to follow the visual and UI guidelines that Apple provides. The developers should work according to those to get better chances for posting the app. That's why people all around the world mark Apple's apps as most usefull and easy to understand as the platform pays extreme attention to details and shares with users only superb solutions.
How to Turn a Website Into an App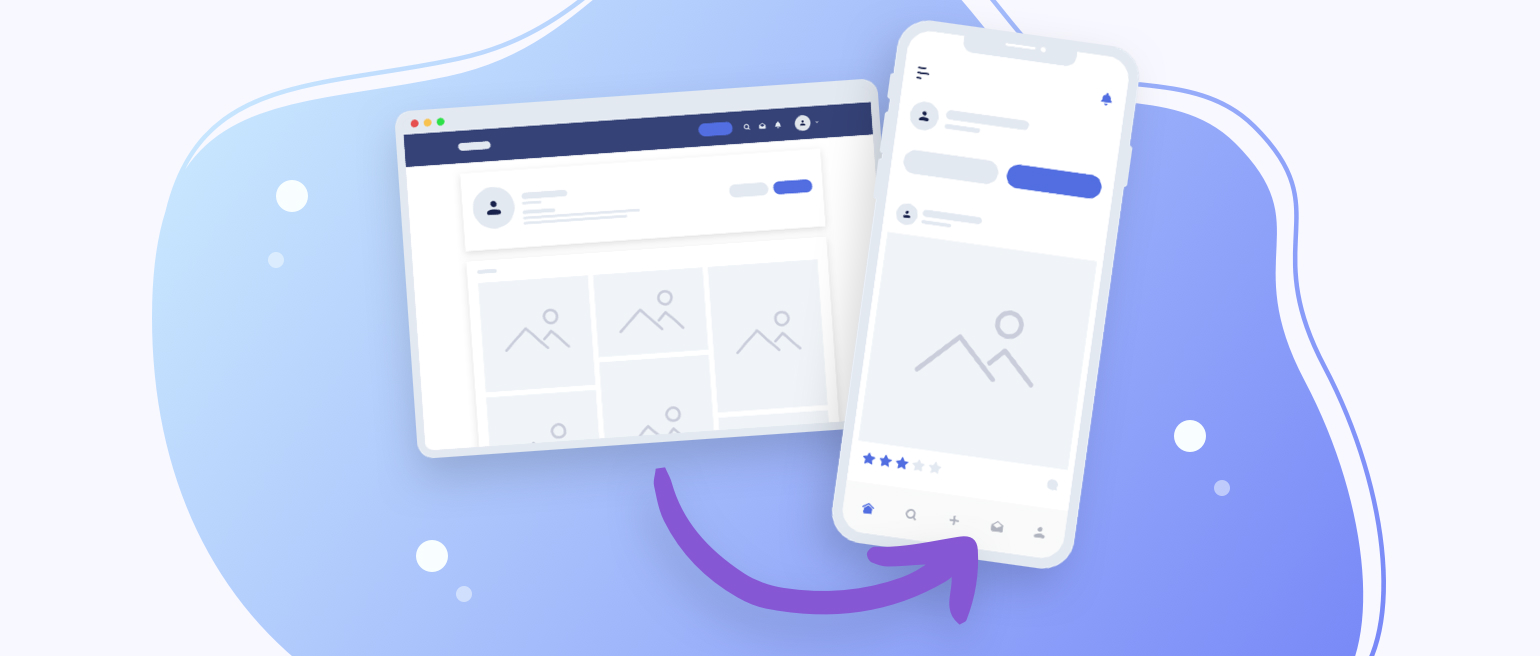 How to make a website into an app? To convert a website to a mobile app you have to go through the following steps.
What Is Your Goal?
It is easy to create an app that does it all, but this is rather a bad solution. Your app should perform a strict amount of functions that help users to achieve their goals. Make sure you focus on users that are particularly your customers and actually get products and services from you. This is your audience and you should be useful for them.
Getting a Team
To convert the website to an app you'll need to hire development specialists that are ready to help you. You can choose either a studio where you'll receive a full-cycle service or find a freelancer that will be able to do one part of the task after which you'll need to find another freelancer.
However, the full team of the studio that you hire will be a bit more expensive, but you won't participate and manage the process as you would with freelancers. Basically, with a full team, you get both results and save your time.
Also, there is a chance to hire a studio's team from another country which can be cheaper but you'll still get the desired results. Of course, you won't be able to see the developers face to face, but you'll get appointments via Zoom to talk with your team, describe your view, and check the ideas once again.
UX Design
The app should be similar to your website but it must follow the guidelines that the platforms provide. In any case, the user should recognize the website design while scrolling through the app.
If your existing web design is not that user-friendly, we suggest investing in a totally new design with your branding. In the end, the product should be useful for your audience.
Testing
Before releasing any app, it should go through thorough testing. This step will tune the app and create the perfect final product after eliminating all the flaws and glitches.
This is an important step as users tend to simply delete apps that are not user-friendly or have any bugs that slow down the work.
Releasing the App
After finishing the app it's time to submit it. Remember, that both stores take the same amount of time to review the app before its release. Be patient and everything will be great!
FAQ
How Do I Convert My Website to Mobile App?
We don't recommend doing it yourself as it takes the work of the whole team to build a new app with the existing design.
How Do I Make an App for My Website?
You can start with setting your goals and see what functions you want to have on your app. This will ease the work of the development team and you'll receive the product much sooner.