Back at the end of 2021, many reputable platforms summed up the results of the year and built an estimated rating for the next 2022. This process did not bypass the topic of popular programming languages.
C# surpassed Java, TypeScript caught up with PHP, and Dart is the most comfortable programming language. According to statistics, ratings and research, a general picture of leaders was built. In this article, we will find out which languages have become the best according to Tiobe, GitHub and DOU versions.
Tiobe Programming Languages Rating 2022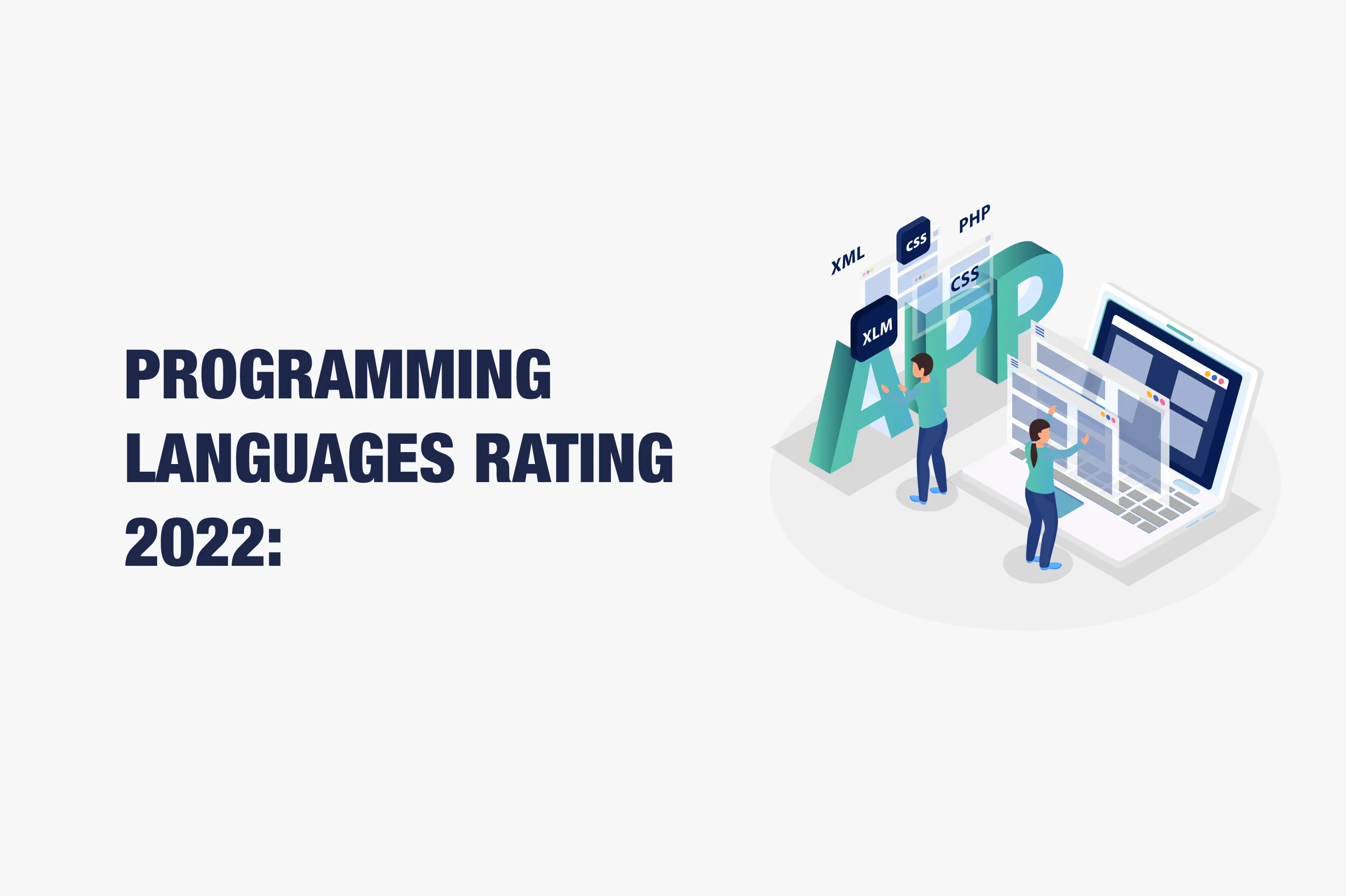 According to the TIOBE Index for September 2022, Python took the lead in the ranking. It supplanted Java and C#, which remained at the top of the list for several years. But why did this happen?
The main reasons for Python's leadership are great advances in machine learning, many software libraries from the Python Package Index (PyPI), a lightweight framework, and the presence of data science. That is why, according to the Tiobe index, the language will remain in first place in 2022. In addition, he received the largest increase in the rankings during the past year.
Tiobe rankings are based on programmers' searches on 25 search engines, including Google, Bing, Amazon, YouTube, Wikipedia, Yahoo! and Baidu.
In second place was C#, and in third was Java. Also in the top 10 are: Swift, C, C++, JavaScript, SQL, Visual Basic, and Assembly Language.
It is worth noting that the Tiobe index does not indicate the complete leadership of Python, it is only an indicator that in 2021 and 2022 programmers on various platforms were and are most interested in this language.
Most Popular Programing Languages on GitHub
The GitHub community has more than 73,000,000 developers, each of which contributes to the ranking of the most popular programming languages. This huge platform is the home of IT professionals from all over the world. Therefore, the debate about the "best programming language" does not subside even for a minute.
Unlike other platforms, GitHub did not rank Python as highly for its capabilities and left it in second position in the ranking. The favorite of the service, JavaScript, was in first place, and Java was in third.
However, according to new data, Python again breaks out to 1st position in the ranking, Java takes the second position, and JavaScript - the third. And this trend is very understandable, as machine learning and data science are catching a new wave of hype in 2022. The development of intelligent chatbots, AI, which are difficult to distinguish from people, is the merit of Python. It also remains one of the most popular languages among beginners, so it's no surprise that it's taken the top spot again.
DOU Programming Languages Rating 2022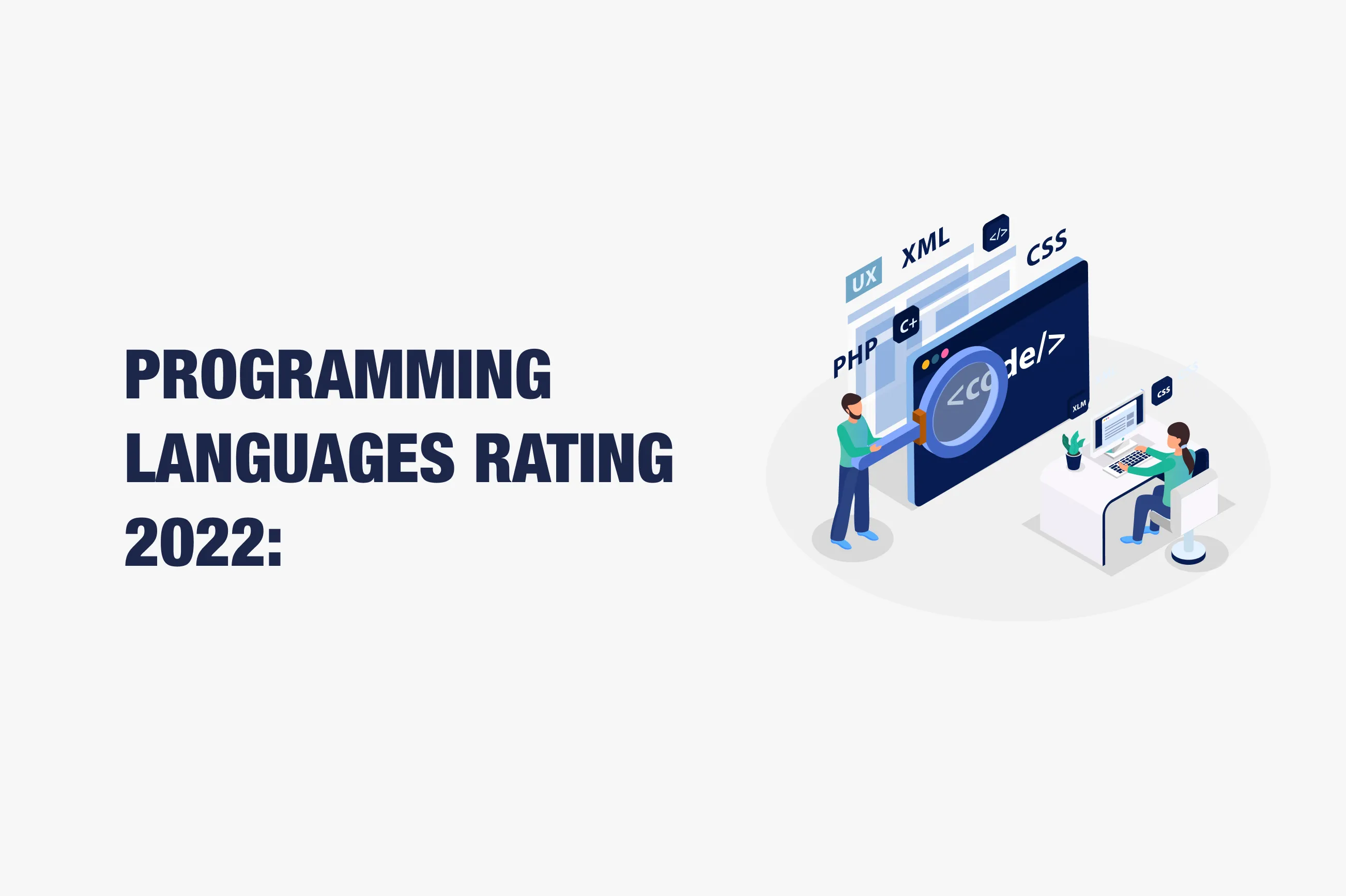 The Ukrainian IT publication DOU conducted a survey among its community and collected 9245 questionnaires from developers from Ukraine. Based on the answers of IT specialists from Ukraine, this resource has compiled its own rating of popular programming languages, which you can find here.
Several ratings have been compiled:
Commercial use
Areas of use
Personal preference
Learning a new language
Additional languages
Final standings
Based on these results, it can be concluded that JavaScript, C#, Python and Java remain the most popular languages, with Dart being the most comfortable. In general, a very interesting rating, which we advise you to familiarize yourself with.
Conclusion
We reviewed 3 ratings of independent platforms - GitHub, Tiobe and DOU. The trends of future changes are already visible. In fact, everything is happening gradually, although those languages ​​that were in the top in 2021 have shifted by a maximum of 2-3 positions. Based on the results of the ratings, Owlab has identified the 5 most popular programming languages in 2022. We are not talking about the BEST, we are talking about the most popular.
JavaScript. A front-end development guru with whom you can create interactive websites. He will most likely remain in the lead for many years to come. An indispensable language in web development. Another interesting fact: more and more novice programmers start their journey with JavaScript.
Python. The language is very convenient for novice programmers and is indispensable for process automation development. It is often used for machine learning and most Telegram and Viber chatbots are written on it. In addition to the standard library, a large selection of additional libraries is available for Python. Among the most popular of them, it is worth noting SQLAlchemy (for working with databases), Pygame (for developing multimedia applications and games), Flask and Django (for developing server-side software), NumPy (for developing in the field of machine learning and artificial intelligence), Pandas (for processing big data), etc.
C#. A multifunctional language that is the main development language for Microsoft. It can do everything from server applications to mobile games. This language uses an object-oriented approach to programming, and it also has a convenient compiler that greatly simplifies the life of developers.
Java. He will still fight for the championship and certainly will not give up his place to someone else. A complex, fundamental and stable language is the official language for Android app development. Most likely, its popularity in 2022 is due to the development of mobile gaming.
C/C++. The gold standard for game development, pleases programmers with its speed and functionality. Thanks to the combination of the concept of object-oriented programming and C syntax, it will long remain a favorite of most programmers. High performance and robust language.
Well, this is the top most popular programming languages in 2022. Write in the comments to this article what programming language you use and don't forget to rate this article!