NFT is an acronym for Nun Fungible Token, which can be translated in French as "tokens, not interchangeable". They are virtual elements, varieties of crypto tokens registered by identity codes, and metadata (author name, signature, date, etc.), which makes them unique and not interchangeable.
Therefore, we can call NFTs a certified and unique digital item. One can transform any tangible object into NFT, like music, writings, 3D models, etc., and sell it. We will talk about different types of NFT later. NFTs are attractive for talented people and used to trade their virtual artworks. In addition, NFT allows them to monetize their virtual content. As a result, in 2021, the industry enjoyed a boom, showing its biggest sales, and attracted creators of all industries, music, fashion, art, magazines, etc.
Let's dive deeper into the topic.
NFT Is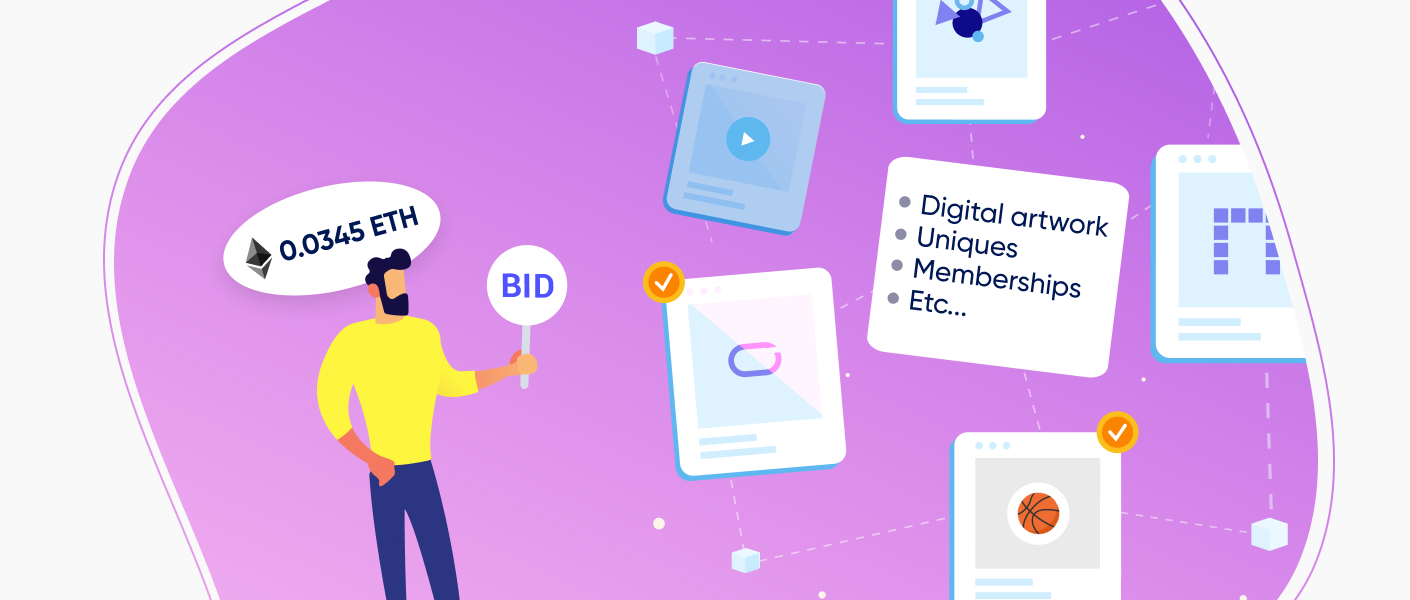 What is an NFT? A Non-Fungible Token is a certified digital item. We can transform our artworks into tokens and trade them at NFT marketplaces. Tokens vary from each other and have their identification number and metadata. It means a single proprietorship when you own a non-fungible token of tangible items. Non-fungible digital assets are highly valued by their collectors because they offer a unique quality.
NFT marketplaces are a huge field for avid collectors to express their individuality. Let's have a look at some NFT examples:
digital artwork;

essay/writings;

ticket to enter an event;

unique pair of shoes;

music track;

videos;

in-game artifacts;

membership in a club;

photography;

basketball cards;

etc.
Does it mean anyone can create their piece of art as NFT and put it on an NFT marketplace? Well, yes. You can buy cryptocurrency, add it to a crypto wallet, connect it to the NFT platform, and then set up an auction and sell your art files. And sell it for cR-Razy prices. If you are lucky, someone will buy your digital items.
For instance, one of the most popular NFT sold for a huge amount of money was Beeply's JPG file «Everydays: The First 5000 Days». The price was almost $70 mln. Not bad, huh?
But why is it so expensive? Not that we don't like it, but let's understand the real reason for high prices. The thing is in ownership. Yes, we wrote about it earlier, but to repeat, NFT proves ownership. Collectors pay for the right to be named owners of their digital items. Kind of like boasting, but it was always like that. Why do we buy expensive pictures and decorate our walls? To show these pictures to our dear friends and feel... Well, you know how it feels.
Of course, NFT is not only a collectors' matter of pride and is more valuable than in terms of emotional experience. When we sell NFTs, we consider them as investments. The new type of investments, to be precise. And if it's a new type, we should consider minimizing risks. The price one wants to sell the item can be lower than the buying one.
How Do NFTs Work
They work on the Ethereum network with its ETH currency and can be held by other blockchains.
Difference Between: NFT and CryptDifference Between: NFT and Crypt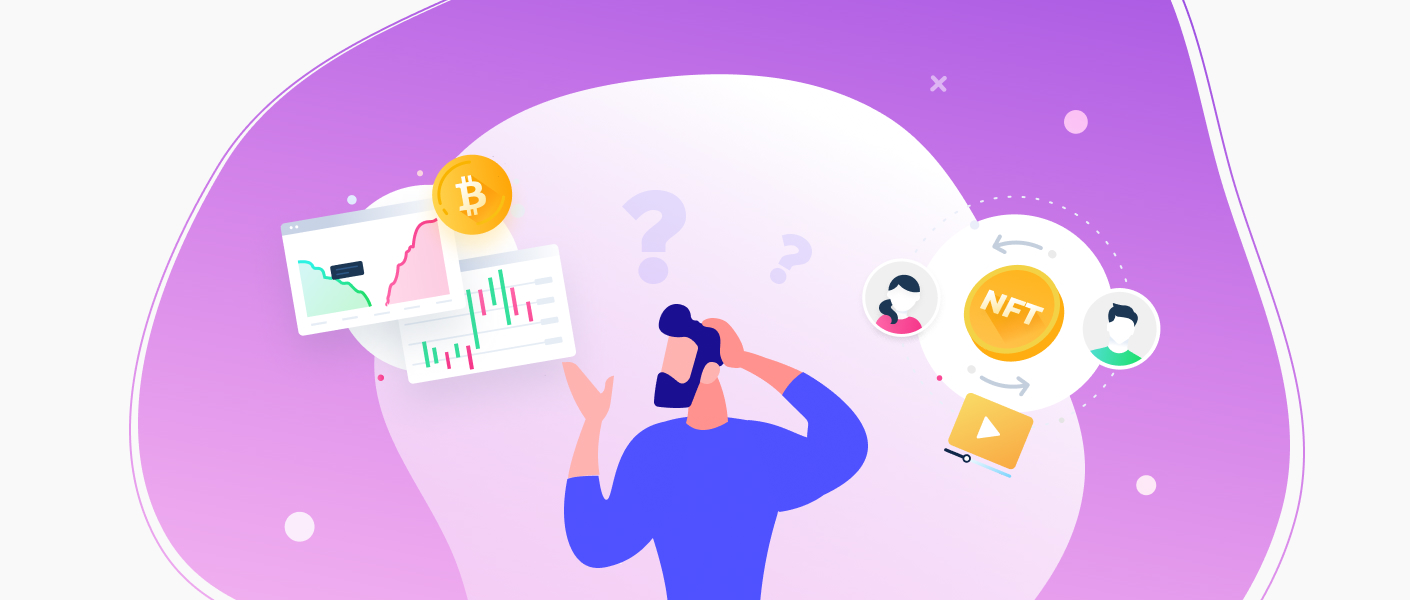 The main difference between NFT and classic cryptocurrency is that classic cryptocurrency, like physical money, is interchangeable and the same in value: one US dollar will always be worth as much as another US dollar, and the value of one bitcoin will be the same as another bitcoin.
One NFT cannot be replaced by another. Therefore, you use crypto, digital currencies to buy goods. NFTs represent different digital objects and have different values. You can't measure different art objects the same, so you use non-fungible tokens.
The Future of NFT
Now we consider non-fungible tokens as an industry for talented people to earn money for their arts. Still, it also can be seen as an opportunity to protect intellectual properties and control the movements of digital assets because non-fungible tokens prove the ownership for that digital asset.
What Are High-Sounding Examples
So each non-fungible token stands for different items and has contrasting values. Let's look at some popular examples of NFTs to understand them better.
The first tweet of Jack Dorsey, Twitter founder, was sold for almost $3 mln by ether crypto to a buyer from Malaysia.

A meme of Nyan Cat, a flying cat from 2011, was sold for almost $600,000. Chris Torres, the creator of Nyan Cat, renewed his original animated Gif from 2011 and set up an action in 2021 on the Foundation.

The set of 10,000 unique characters, CryptoPunks, one of the earliest NFT, was created in 2017 on Ethereum and sold for more than $500 mln. But it's a bit complicated because the buyer and the seller are the same. So it's doubtful if the operation was legal.

NBA Top Shot moments, memorable digital sports cards represent unique video clips of NBA players. One of LeBron James's dunks was sold for almost $4,000.
NFT Marketplaces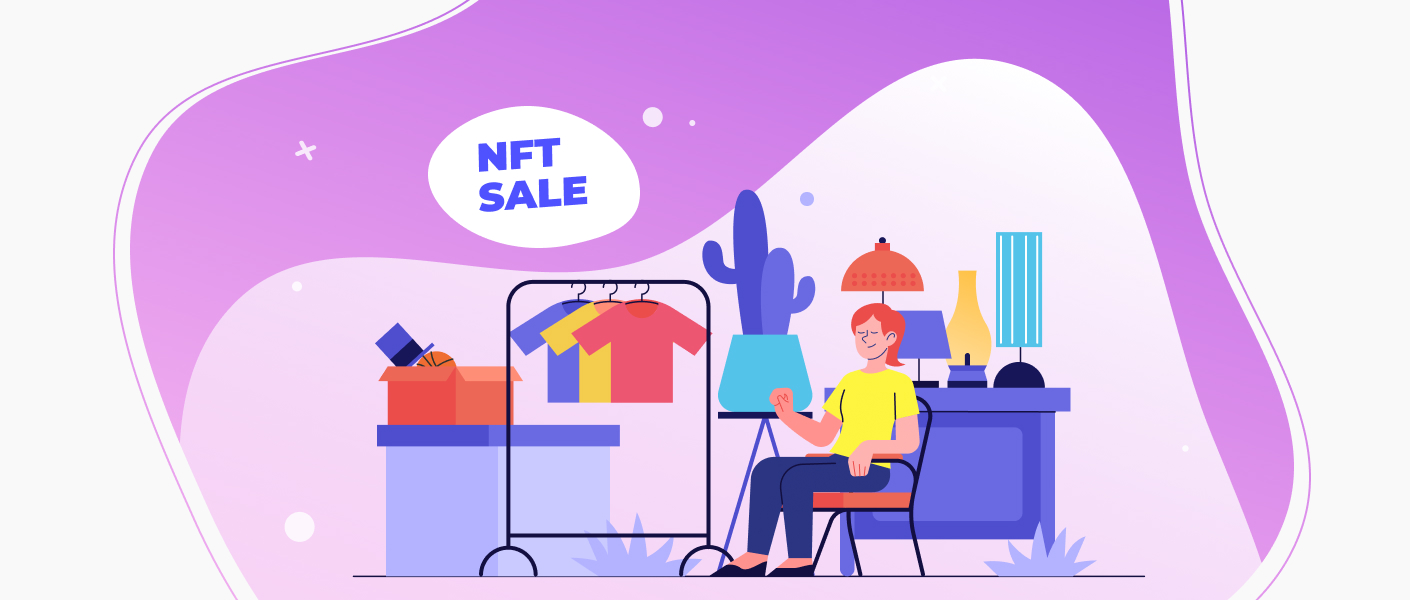 There are lots of digital platforms to buy/sell NFTs, some of them are highly specialized and represent certain digital assets, like only videos or only music, etc. Maybe you've heard of Foundation or SuperRare? So they are such platforms. To be part of the marketplace, one should pay different fees. They are about tens of dollars. Then he can upload his file, create a token, and trade it. Some services transform files into tokens only at the moment of sale.
How To Create NFT
Let's define how to make NFT:
Create your artwork first, JPG, GIFs, MP3, whatever it is.

Create your crypto wallet, add currency and connect it to the NFT marketplace.

Upload your file, write its name and description.

Enter the price and put the file on sale or set up the auction.
Your artwork has been tokenized.
Conclusion
The NFT craze is far from over and could be the future for artists and authors who can sell their work to a wider audience and make money from it. Cryptocurrency generates the emission of harmful substances, but the problem is being solved, so NFT can become more eco-friendly by using real money to buy and sell the NFT items.by identity codes, and metadata (author name, signature, date, etc.), which makes them unique and not interchangeable.