The field of artificial intelligence (AI) continues to develop at a rapid pace. The emergence of new technologies, such as ChatGPT, simply blow people's minds and make them think for days on end about the various fields in which AI can be applied. The current level of technological development and achievements in machine learning open up many opportunities for the use of artificial intelligence in various fields.
The year 2023 has become a turning point for many entrepreneurs, as they now need to implement new technologies in their businesses or risk falling behind their competitors forever. So what can we expect from new technologies in 2023 and beyond? Let's find out!
New Features of Chatbots and Image Generator
Everyone has already heard of the almighty ChatGPT, and many have even been able to interact with it. You can have a conversation with it, ask it to generate text or request data analysis. This young technology is constantly being trained, which expands its capabilities and hones its existing skills. On March 14, OpenAI released a new version of GPT-4, which became even better and is available to users with a paid subscription.
Many have also already tested neural networks such as DALL-E, Midjourney, and Stable Diffusion in 2022. They are all capable of visualizing the given text/request. AI image generators have sparked protests from many artists, but others have seen them as excellent tools that can help with work, rather than taking it away.
The only thing that awaits us in 2023 is that both technologies will become more familiar and commonplace for us. There is already a demand for a new profession, AI Prompt Engineer. The specialist's task is to convey the task to the artificial intelligence correctly so that the end result is exactly as specified in the technical task. Within a year, neural networks and ChatGPT could become full-fledged advisors. Given their popularity, this outcome is evident.
Programming & Artificial Intelligence: Low-Code/No-Code AI
Despite the fact that Low-code appeared several years ago, it only gained significant interest in 2022. It is a convenient set of tools that allows you to implement code without the need to write it from scratch. The technology is based on both artificial intelligence and machine learning, and the result of their work is ready-made pieces of code. The latter can be formatted to suit different needs and integrated like a constructor. With Low-code, fundamental programming language knowledge is not required to work with code. It is enough to understand how to interact with the tool correctly and evaluate the result.
Technological progress is quite intimidating, but there is no need to be afraid. No self-respecting company will be able to manage without programmers for a very long time. Ready-made solutions from Low-code will only strengthen their positions and expand their capabilities in 2023.
AI Hyper-Automation
Everyone wants to simplify their work and delegate the routine to colleagues or technology. Thanks to the development of AI, Low-code, chat bots, etc., you can simplify your life today. The age of hyper-automation is coming, where every AI-based technology will be able to evaluate and analyze the huge flow of data in various areas of our lives.
Before AI can structure information on its own, some time will still have to pass. But the technology is there, it is trainable, so in the near future, we will evaluate all its capabilities.
Of course, this will not happen in 2023, but market leaders will already begin to introduce new standards for working with "learning" technologies. In fact, it's already happening! New startups and business solutions are emerging that can significantly improve the efficiency of any enterprise.
AI and Cybersecurity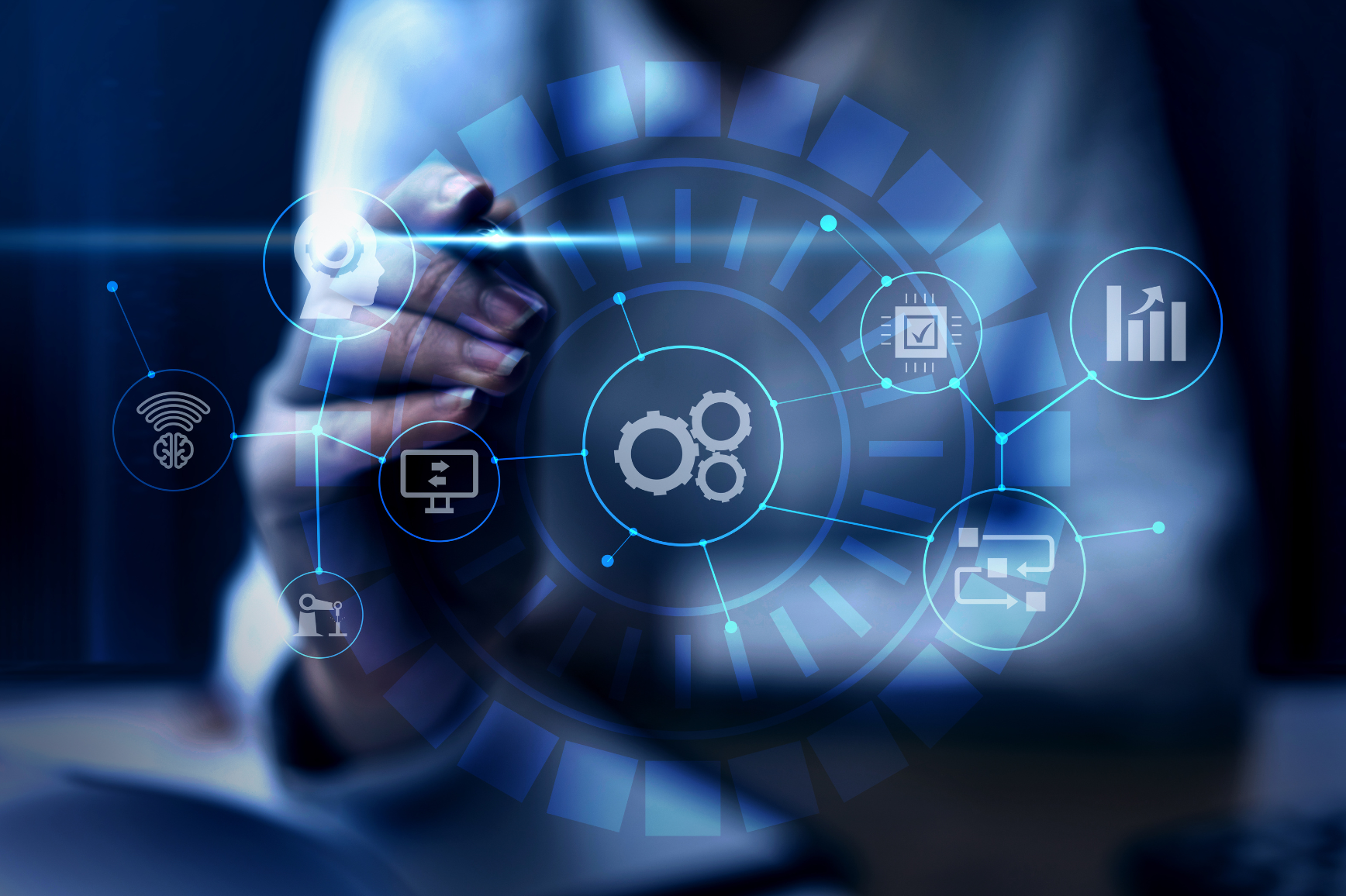 AI is also playing a critical role in cybersecurity by developing systems that can detect and respond to cyber threats in real time. Machine learning algorithms can analyze large amounts of data and identify patterns of suspicious behavior, which can help prevent cyberattacks.
Today, there are more and more new threats, but AI can significantly increase the security of government agencies, enterprises, and even personal user accounts. The development of advanced AI systems is already underway, and it has become much easier to detect and prevent, for example, deepfake attacks.
Conclusion
Owlab acknowledges that businesses are constantly seeking to augment efficiency and productivity while minimizing expenses. Therefore, we provide a plethora of AI-based products that facilitate the automation of several business procedures, encompassing chatbots, prognostic analytics, and machine learning algorithms. The present era of hyper-automation and ever-expanding volumes of data necessitates businesses to be at the vanguard to maintain a competitive edge. Our AI-based solutions and services enable businesses to harness the capabilities of AI and realize their objectives.
Our expertise and experience enable us to assist businesses in automating their processes and integrating cutting-edge AI-based technologies into their operations. By availing our AI-based solutions, businesses can outpace their rivals and capitalize on the most recent technological advancements. Reach out to us today to discover how Owlab can facilitate your business's success during the age of hyper-automation.