As you surf the web, you've no doubt come across one of the two biggest website creators - WordPress and Wix. If you have ever thought about creating and launching your own website - most likely these two providers came to your mind first and for good reason.Web development is not an easy thing, there are many factors to consider before launching your site. In this article, we will try to tell you about what website builders are, how they differ and what are the pros and cons of the two most popular providers - Wix and WordPress.
What is a website builder?
If you are newbie to web development and thought that creating websites is very difficult and requires certain skills - you were not far from the truth. For web development and website creation, you really need programming and design skills, however, there are quite handy tools that can make web development easier.
What are the benefits of CMS? In the past, to create a web page, you had to be able to code in CSS and HTML and maybe even a little bit of JavaScript to make it look and work exactly the way you wanted. Each line of text, each image and margin must be placed by numeric padding and margin between each element. Sounds difficult, right? Fortunately, at the moment we have several CMS (Content Management System) available that simplify web development. These services have a convenient visual interface and ready-made templates.
When you create a website, you start with a pre-existing "theme" so that your website design looks cohesive. You can fill templates with your content, change images, text, etc. Some website builders still allow you to edit HTML and CSS through the backend of their program. In this case, you will have to do it manually. This is great for entrepreneurs who want more control over the functionality and design of their site.
What features should be present in a CMS
You should already have a clear understanding of what CMS is in theory. At this point, let's talk about some of the specific features they have to offer to make web development easier. The best CMS should provide:
High level of customizability. The best CMS platforms need to be highly customizable. This means that they allow you to add almost any feature, which in turn allows you to create more advanced websites.

A way to easily publish new content. Any quality CMS will include a powerful editor and plenty of options to make sure your content looks top notch.

Page editing functions. In addition to publishing content, you will need to create different types of pages for your site. Your CMS should provide you with the tools and solutions you need to complete these tasks.

Content taxonomy options. The more content you have on your website, the more important it is to keep everything organized. That's why the CMS should allow you to create categories, assign tags to your articles, etc.

Active community. CMSs with active communities are constantly evolving, so you'll always have access to updates, security patches, and help from the community.
These are the five main points that a high-quality CMS must comply with. Many platforms differ in their functionality and capabilities, and they are all suitable for different purposes. In this article, we will look specifically at WordPress & Wix, their pros and cons, and which platform will be more relevant in 2022.
WordPress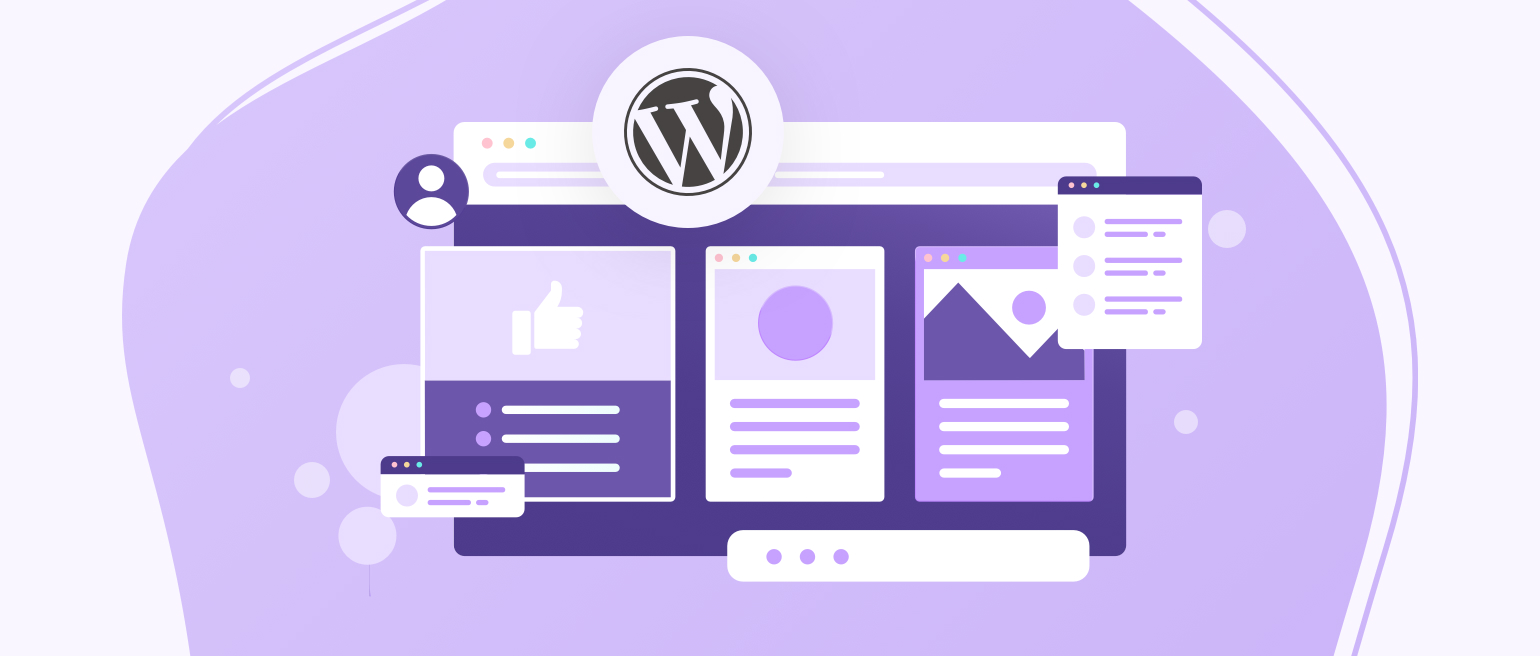 WordPress is the most popular and most powerful blogging and content management system on the web. Just look at how much of the Internet is occupied by WordPress! More than 38% of all sites on the Internet are powered by WordPress, despite the strong competition among CMS. That says a lot, doesn't it? However, if we take dry facts - what do we have?
Pros of WordPress:
Lots of options, themes and plugins
Intuitive interface
Powerful community
Intuitive editor that makes it easy to format your content
Cons of WordPress
Sometimes you have to mix different plugins to achieve the desired result
Sometimes you may run into problems that are difficult to fix without code knowledge.
Storage space is more expensive than competitors
WordPress has been on the market for a long time, a huge community and such popularity speaks volumes. This CMS has a wide range of settings and is suitable for solving many tasks in web development.
Wix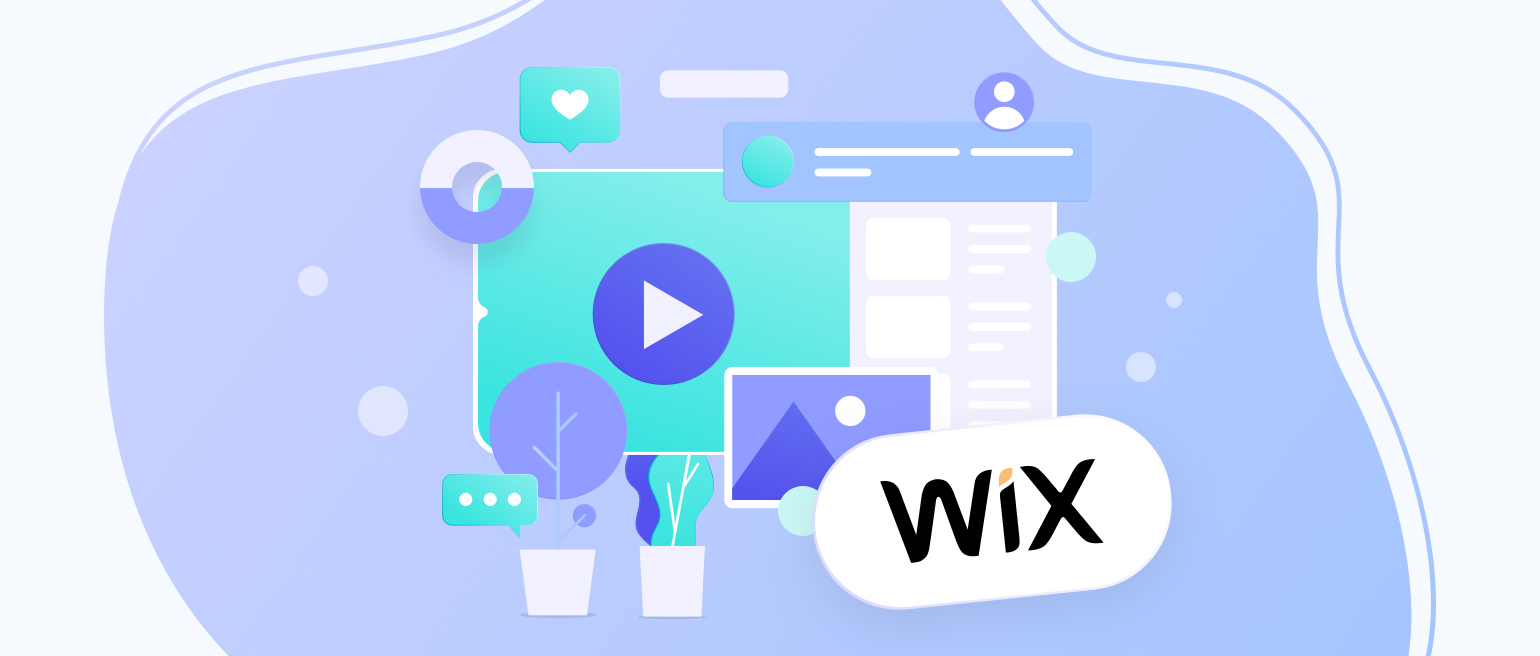 With over 150 million users worldwide, Wix is the market leader and established web development and site building suite. This CMS will help you create a website using Wix ADI. This AI system will help you choose the layout based on your requests, and the resulting layout can be edited like any other template. But since it's built from your queries initially, you won't have to make many changes to it.
Pros of Wix:
The interface is easy to use thanks to a full drag-n-drop editor
An app store that allows you to easily integrate plugins into your site
Wix walks you through ways to improve your SEO and lets you quickly name all your files and images for better indexing
Cons of Wix:
Customization options beyond drag'n'drop are limited.
Without access to the code, it is difficult to achieve the perfect look and feel on mobile devices.
Simplified templates are difficult to customize
Lack of blogging capabilities
Wix is great for beginners as it has a user-friendly interface and easy-to-use templates. All in all, this is a great CMS.
Which Content Management System to choose?
Both WordPress and Wix are giants in the web development and website building industry. Each of them has its own advantages and disadvantages. If you are a beginner, Wix is ​​probably the best for you. If you want to go deeper into web development, then WordPress is your choice. For each task, one or another platform will suit better but rely on your own preferences in choosing a CMS. Both of these platforms are relevant for 2022 and most likely will continue to occupy a leading position in the market for a long time to come.
Website Builders VS Hand Coding — Which is Better?
Website builders, with all their advantages in 2022, are still inferior to hand coding sites in some respects.
CMS are great for creating landing pages, one-page stores, in a word, for small businesses that require little functionality. But website builders are limited to widgets that you can add or purchase, plus those widgets can slow down your site.
Three main benefits of Hand Coding
Secure. Website Builders often disclaim all responsibility for potential security issues with your data in their terms of use. When ordering a website from professionals, you are unlikely to ever encounter security problems.
SEO. The success of your business can directly depend on whether your site appears on the first page of search. Often CMS do not give satisfactory results in terms of SEO. Manual coding provides unlimited optimization opportunities to improve your business's rankings.
Originality. Manual coding opens up unlimited customization options for you. You can add absolutely any functionality that will satisfy the needs of your customers. A unique website also has a positive effect on the image of your company.
CMS can solve most of the tasks associated with creating your own site, but if you need a high-tech custom solution - contact Owlab for advice. We have extensive experience in creating, improving and optimizing websites!
We hope this article has helped you make your choice. Good luck in conquering new heights and launching your startup!