Chatbots have become an integral part of many businesses, offering automation, 24/7 customer support, and a personalized customer experience. But with the increasing demand for chatbots, businesses are faced with a crucial question: what is the cost of chatbot development?
In this comprehensive guide, we will discuss the key factors that affect the cost of chatbot development and provide an estimate of what you can expect to pay. From the type of chatbot to the platform it is built on, this article will help you understand the costs involved in creating a chatbot.
Factors That Impact Chatbot Development Costs
Type of Chatbot
There are several types of chatbots, each with its own set of features and complexities. The type of chatbot you choose will greatly impact its development cost. The most common types of chatbots include:
Rule-Based Chatbots
Simple and straightforward, rule-based chatbots respond to specific keywords or phrases and provide pre-determined answers. They are ideal for small businesses or those that need a basic chatbot for basic tasks such as answering frequently asked questions.
AI Chatbots
Advanced and sophisticated, AI chatbots use machine learning algorithms to understand and respond to customer queries. With the ability to provide more personalized and human-like responses, AI chatbots are best for businesses that require a more sophisticated chatbot experience.
Complexity of Chatbot
The complexity of the chatbot also plays a role in its development cost. A simple rule-based chatbot with a limited number of interactions will cost less to develop than a complex AI chatbot with multiple integrations and advanced features.
Platform for Chatbot Development
The platform you choose for chatbot development will also impact its cost. From DIY platforms to custom development, the options for chatbot development platforms include:
DIY Platforms
DIY platforms like Chatfuel or ManyChat allow for the creation of a chatbot using pre-built templates and drag-and-drop functionality. Ideal for small businesses or those with limited budgets, these platforms have limitations in terms of functionality and customization.
Custom Development
Custom development involves creating a chatbot from scratch and is best for businesses that require a more sophisticated chatbot with unique features and integrations. Although more expensive than using a DIY platform, custom development offers more flexibility and control over the chatbot's functionality.
Cost Estimate for Chatbot Development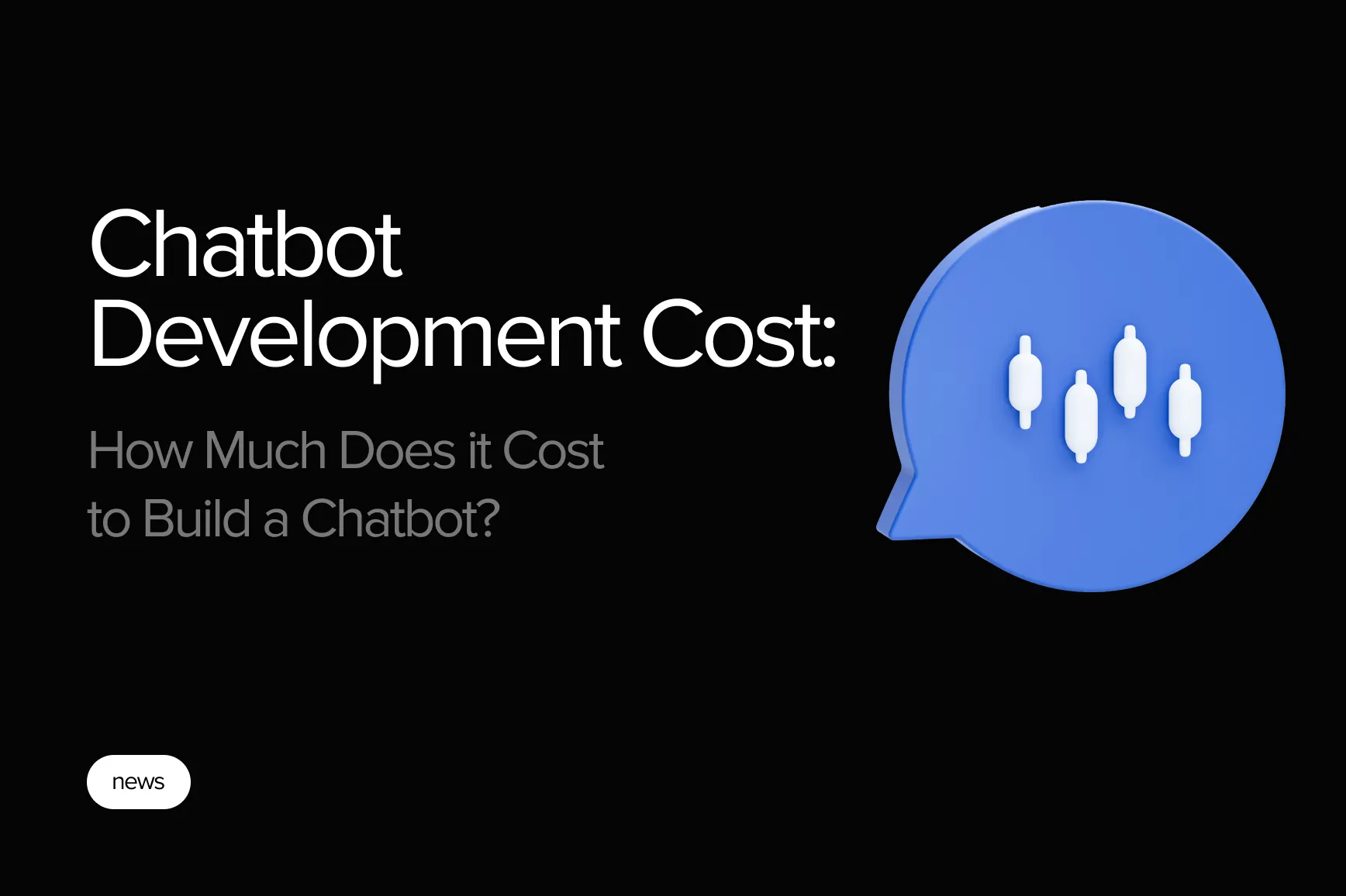 In general, the cost of chatbot development can range anywhere from a few thousand dollars for a simple chatbot to hundreds of thousands of dollars for a complex, multi-functional chatbot. The average cost of chatbot development is typically between $10,000 to $50,000, but this can vary greatly depending on the specific requirements and features needed.
Another factor that can influence the cost of chatbot development is the type of chatbot being developed. For example, a conversational chatbot will be more expensive than a simple FAQ chatbot. A conversational chatbot will require more sophisticated algorithms and NLP capabilities to understand and respond to user inputs.
It's also important to consider the ongoing costs of chatbot maintenance and updates. Chatbots will need to be updated and maintained over time to ensure that they remain relevant and effective. This can include updates to the underlying technology, updates to the user interface, and bug fixes. These ongoing costs should also be considered when planning and budgeting for chatbot development.
In conclusion, the cost of chatbot development can vary greatly depending on a number of factors. On average, businesses can expect to pay between $5,000 and $25,000 for chatbot development. However, this estimate may vary depending on the factors discussed above. For example, a simple rule-based chatbot developed on a DIY platform can cost as little as $100, while a complex AI chatbot with multiple integrations and advanced features can cost upwards of $50,000.
To ensure a successful chatbot project, it's important to consider all relevant factors, including the complexity of the project, the technology used, the experience of the development team, and the size of the organization. Working with Owlab - software development company with experience in chatbot development can help you get a more accurate cost estimate and ensure that your chatbot project is successful.
Final Thoughts
With the increasing demand for chatbots, it is essential to invest in their development as they provide a more convenient and efficient way of interacting with customers. They can improve customer experience, reduce response time, and enhance customer engagement, leading to increased customer satisfaction and loyalty. Furthermore, chatbots can automate repetitive tasks and reduce the workload for employees, freeing up time for more critical tasks.
In summary, chatbots are a valuable investment for businesses looking to stay ahead of the competition and offer a superior customer experience. The cost of chatbot development depends on several factors, including the type of chatbot, its complexity, and the platform it is built on. But benefits of chatbot development far outweigh the investment, making it a smart decision for any business looking to improve their customer service and engagement.
To get a more accurate estimate, it is best to consult with a chatbot development company like Owlab, who can provide a quote based on your specific requirements. Regardless of the cost, chatbots offer numerous benefits to businesses and are well worth the investment.