Chatbots have become increasingly popular in recent years, and for good reason. These AI-powered conversational interfaces have revolutionized the way businesses interact with their customers. From improving customer service to streamlining workflow, chatbots have proven themselves to be a valuable asset for companies of all sizes. But what exactly are chatbots and how do they work? In this article, we will explore the world of chatbots, including the differences between machine learning and artificial intelligence, the technology behind chatbots, and how they can be used to improve customer service.
What is Artificial Intelligence and Machine Learning?
Artificial Intelligence (AI) is a branch of computer science that deals with the creation of machines that can perform tasks that normally require human intelligence. Machine learning, on the other hand, is a subfield of AI that focuses on the development of algorithms that allow computers to learn and make predictions based on data.
How is Machine Learning Different from Artificial Intelligence?
Machine learning is a subset of artificial intelligence, and it relies on data to make predictions and decisions. AI, on the other hand, can encompass a variety of techniques and technologies, including machine learning. Machine learning algorithms use data to train models, which can then be used to make predictions about future data. AI, on the other hand, may use machine learning as well as other techniques such as rule-based systems and expert systems to perform tasks that require intelligence.
The Technology Behind Chatbots
Chatbots are powered by artificial intelligence and machine learning, which allows them to understand and respond to user input in a natural, conversational manner. The technology behind chatbots involves a combination of natural language processing (NLP), which enables them to understand and respond to human speech, and decision trees, which allow them to determine the best response based on user input.
Conversation Flow
One of the key elements of a successful chatbot is the conversation flow. This refers to the way the chatbot interacts with the user, including the questions it asks and the responses it provides. A well-designed conversation flow will ensure that the chatbot is able to effectively understand and respond to user input, improving the overall user experience.
Improving Customer Service
Chatbots can be used to improve customer service in a variety of ways. For example, chatbots can be used to handle basic customer service inquiries, such as answering questions about products or services. This allows human customer service representatives to focus on more complex issues, improving the overall efficiency of the customer service process. Additionally, chatbots are available 24/7, which means that customers can get help even outside of business hours.
Chatbot Design
The design of a chatbot is critical to its success. A well-designed chatbot should be easy to use, intuitive, and engaging. This means that the conversation flow should be simple and straightforward, and the chatbot should respond to user input in a natural, conversational manner. Additionally, the chatbot should be designed to handle a wide range of user inputs, including both simple and complex questions.
Chatbot Development Services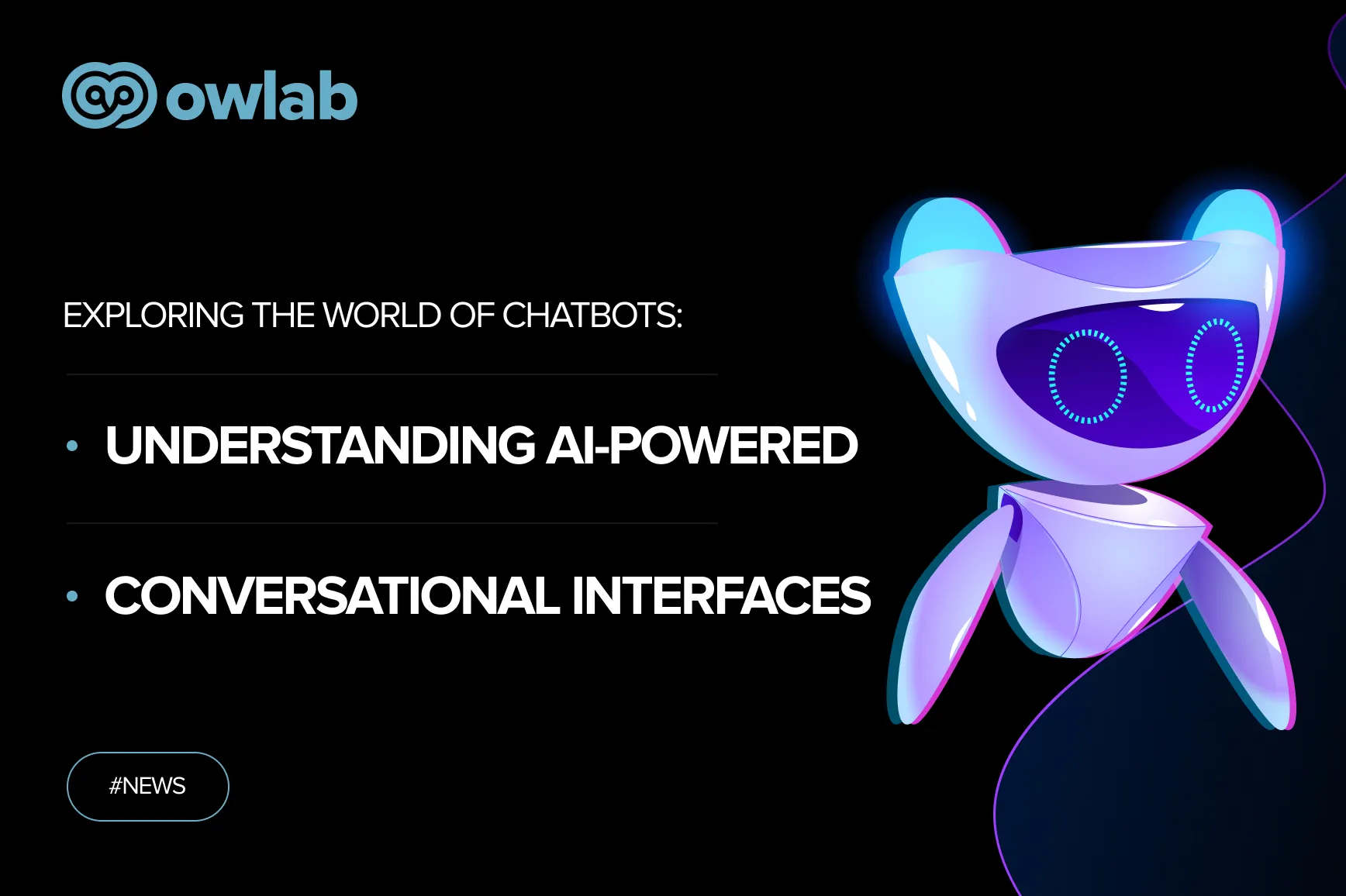 There are a number of chatbot development companies that offer chatbot development services. These companies specialize in creating custom chatbots for businesses, and can help businesses of all sizes to implement chatbots into their operations. Whether you're looking for a simple chatbot for customer service or a complex chatbot to streamline your workflow, a chatbot development company can help you achieve your goals.
Attention all businesses looking to improve customer engagement and streamline their operations! Owlab, the leading provider of AI solutions, is offering a special deal on custom chatbot development.
For a limited time, receive special off on the development of a fully customized chatbot tailored to your specific needs. Whether you're looking to automate customer service inquiries, simplify appointment scheduling, or provide 24/7 support, our team of expert developers will bring your vision to life.
Take advantage of this opportunity to enhance your business with the power of AI technology. Contact us today to get started!
AI Chatbot Development Company
Owlab is a cutting-edge AI chatbot development company that specializes in delivering advanced chatbot solutions to businesses of all sizes. With a team of experienced developers and data scientists, Owlab is dedicated to providing customized chatbots that improve customer engagement, increase efficiency, and reduce operational costs.
Utilizing the latest advancements in natural language processing (NLP) and machine learning, Owlab's chatbots are designed to provide a seamless, human-like experience for customers, while also providing businesses with valuable insights and data analysis.
Whether you're looking to automate customer service, improve lead generation, or streamline internal processes, Owlab has the experience and technology to bring your ideas to their best.