The world of education is evolving rapidly, and technology has made it possible for anyone to learn from anywhere and at any time. Online learning has become a popular and convenient way for people to gain new knowledge and skills. With the abundance of online learning platforms available, selecting the right one can be a daunting task. In this article, we will provide you with a comprehensive guide to the best online learning platforms in 2023, to help you make an informed decision.
What are Online Learning Platforms?
Online learning platforms are web-based tools that facilitate remote education and training. They offer a wide range of courses, programs, and resources that allow learners to acquire new skills and knowledge from anywhere with an internet connection. These platforms typically provide access to multimedia content, such as videos, audios, interactive quizzes, and assignments, and they may include features like online discussion forums, one-on-one or group chat, and virtual classrooms.
Online learning platforms offer several benefits over traditional classroom learning. Learners can study at their own pace and on their own schedule, which allows them to balance their education with work, family, and other commitments. They can also save on costs such as transportation, textbooks, and accommodation. Additionally, online learning platforms can offer personalized learning experiences and access to a vast network of global educators and peers. However, it's important to note that online learning also requires self-discipline, time management, and a strong internet connection. Overall, online learning platforms provide an accessible, flexible, and cost-effective way to enhance education and skill-building.
Advantages of Online Learning Platforms
Online learning platforms offer several benefits that include:
Convenience: Online learning platforms allow individuals to learn from anywhere and at any time as long as they have an internet connection. This makes it easy for people to fit learning into their busy schedules.
Variety: These platforms offer a vast array of courses and resources, covering a wide range of topics and disciplines. Whether you want to learn a new language, develop your coding skills, or improve your knowledge of a particular subject, you are sure to find a course that meets your needs.
Affordability: Many online learning platforms provide courses at a fraction of the cost of traditional, in-person courses. This makes it possible for individuals to continue their education without breaking the bank.
Flexibility: Online learning platforms allow individuals to progress at their own pace, enabling them to spend as much time as they need on each lesson or course.
The Top Online Learning Platforms in 2023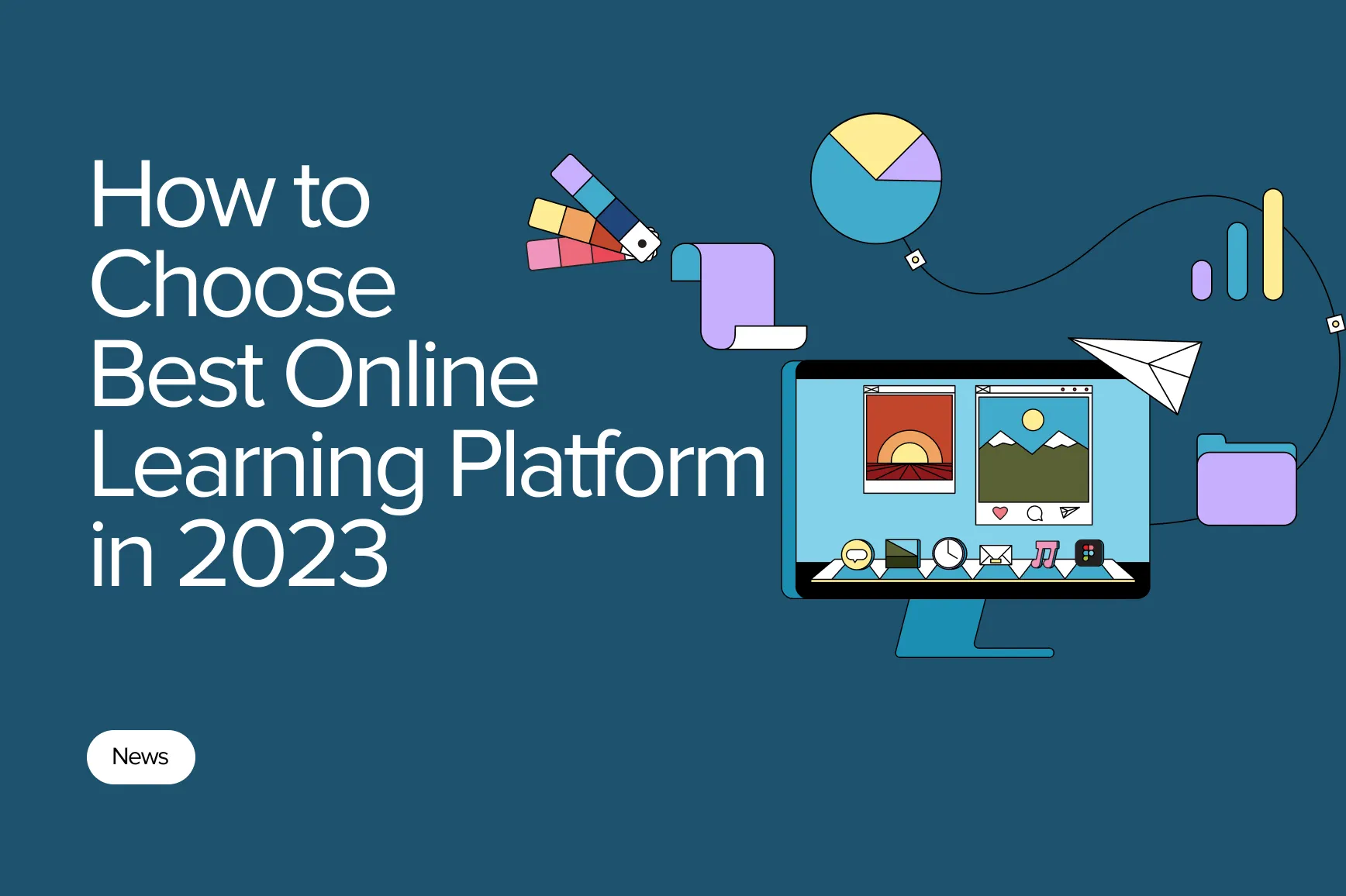 The following are some of the best online learning platforms available in 2023:
Coursera: Coursera is a leading online learning platform that collaborates with top universities and organizations to offer a broad range of courses and specializations. The platform provides courses in subjects such as computer science, business, and data science.
Udemy: Udemy is a popular online learning platform that offers a vast library of courses in various subjects, including business, programming, and design.
Khan Academy: Khan Academy is a non-profit organization that provides free, high-quality education to anyone, anywhere. The platform provides courses in subjects such as math, science, and history.
edX: edX is a non-profit online learning platform that offers courses from top universities and institutions, including Harvard, MIT, and the University of California, Berkeley.
Codecademy: Codecademy is a leading online learning platform that specializes in coding and computer science. The platform offers courses in popular programming languages such as Python, JavaScript, and Ruby.
How to Choose the Right Online Learning Platform for You
When choosing an online learning platform, several factors need to be considered, including:
Course selection: Ensure that the platform provides courses in the subject areas you are interested in learning.
Cost: Consider the cost of courses and resources offered on the platform, and make sure it fits within your budget.
Flexibility: Look for a platform that allows you to learn at your own pace, so you can fit learning into your busy schedule.
Reputation: Research the platform's reputation and the instructors who teach the courses to ensure that you are getting high-quality education.
User reviews: Read user reviews of the platform to get a sense of the experience of others who have taken courses on the platform.
Conclusion
In conclusion, choosing the best online learning platform in 2023 requires careful consideration of several factors such as the type of content, cost, delivery format, user experience, and support resources. It is important to evaluate each platform against your specific learning needs and goals, and to read reviews and compare features before making a decision. Keep in mind that the best online learning platform for you may not be the same as the best for someone else, so take the time to find the right fit and make the most of your online learning experience. With the right platform, you can achieve your learning objectives and advance your career or personal growth in 2023 and beyond.