What is the metaverse?
The Metaverse is a constantly working virtual space in which people interact with digital objects and with each other, including with the help of virtual reality technologies.
At first, the Internet was purely textual (email, usenet groups), then "markup" and "hypertext" appeared, then the ability to upload pictures, videos and perform contextual search on them. Then messengers, video calls and shared desktops appeared. The possibilities of AR and VR seem to be the next stage in the development of the Internet.
This idea began to gain great popularity at the end of 2021 when Mark Zuckerberg announced the renaming of his company to Meta and announced the start of work on a metaverse that will unite different digital platforms based on augmented virtual reality technologies. The Metaverse can become an innovative digital space where users can work, play, communicate, etc.
Meta's actions caused a wave of hype, after which many large companies such as Microsoft announced the creation of their own metaverses, clothing brands decided to sell digital clothing for the metaverses, and large IT corporations began to invest in real estate in gaming metaverses like «Decentralald».
What is the main purpose of the Metaverse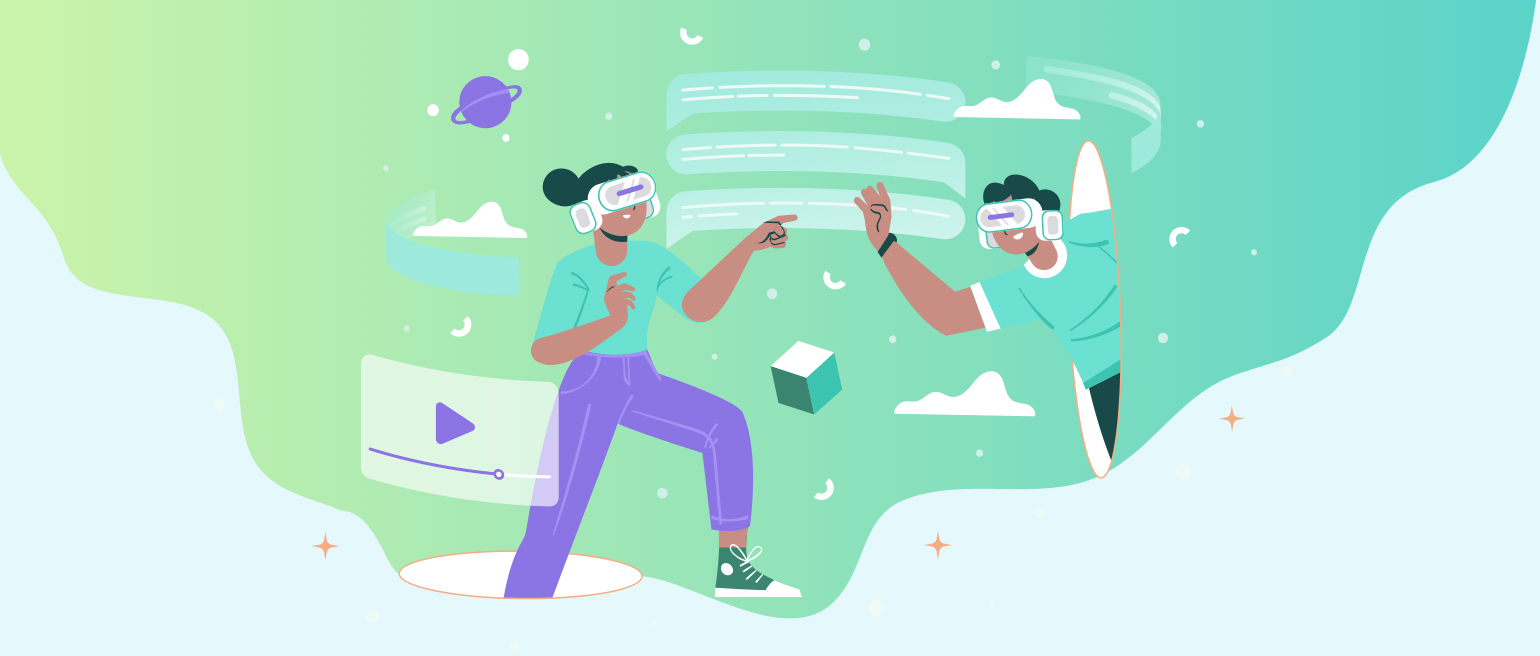 The main goal of the metaverse is to unite people from different parts of the world at one point in the virtual world and simplify communication as much as possible. But do not confuse the metaverse with virtual reality - this is just one of the technologies. The Metaverse will include a set of many technologies that will replace the mobile Internet. This will open up new opportunities for creating workspaces, advertising and doing business. Also, one of the fundamental goals is the creation of a new economy, which will most likely work on blockchain technology, this means that blockchain development technology is crucial to the metaverse.
Is the Metaverse the future or already the present?
At the moment, there are already projects that are worthy of the title of the Metaverse. For example, «The Sandbox» - game where users can buy and sell virtual land, resources, jewelry, custom avatar design. All this is implemented using NFT technologies and its own cryptocurrency. Also, some artists are already exploring new opportunities, for example, Travis Scott organized a concert in the popular game «Fortnite» in 2020. At the same time, there were about 12,000,000 spectators at this event, and this event itself caused a wave of public interest. There are many more examples, such as conducting lectures in VR games. We should not jump to conclusions, but many analysts and experts say that we are already on the threshold of a new era of the Internet.
How the Metaverse differs from the modern Internet and online games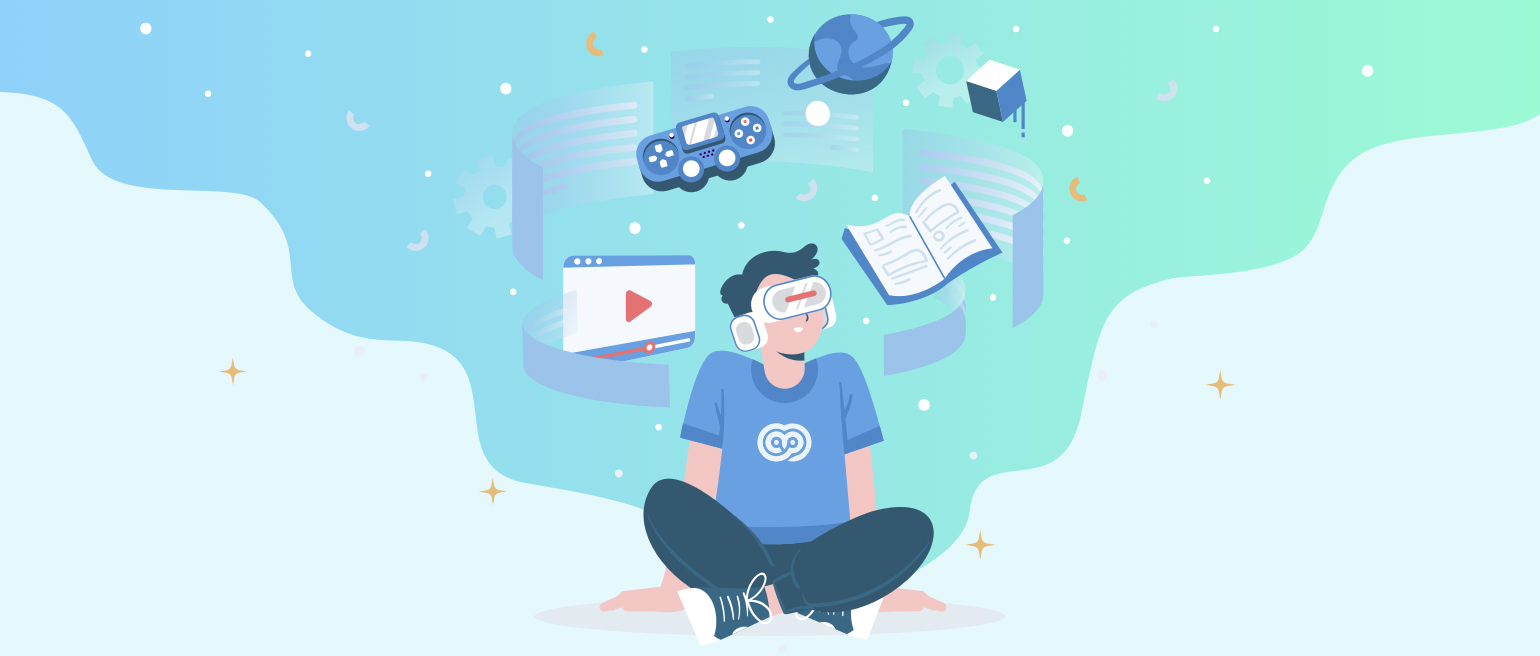 Be that as it may, modern technologies still do not allow realizing that picture of the future from pop culture and the presentation of Mark Zuckerberg. Let's discuss what challenges developers and investors will have to face. There are several important and decisive factors that define the concept of "Metaverse".
Infinite existence. It never resets, pauses, or ends.

It works in live and doesn't depend on external factors, although developers can create and schedule events in the metaverse.

There is no limit on the size of the audience and the number of concurrent users. Everyone can connect to the metaverse at any time and participate in its life.

There must be a fully functioning economy. People and companies can receive some kind of reward (analogous to money) for the "work" that brings "value" recognized by others, spend it and invest.

The Metaverse unites the physical and digital worlds, open and closed platforms, private and public networks. This is a "single digital space".

Synchronization and compatibility of data, objects, assets, content transferred between digital worlds.

Users are content creators for the metaverse.
Based on these points, we can also say that the Metaverse will be cross-platform, so the entire IT sector will be even more in demand, including web development companies, mobile development companies, ux & ui designers and blockchain development teams.
New opportunities and perspectives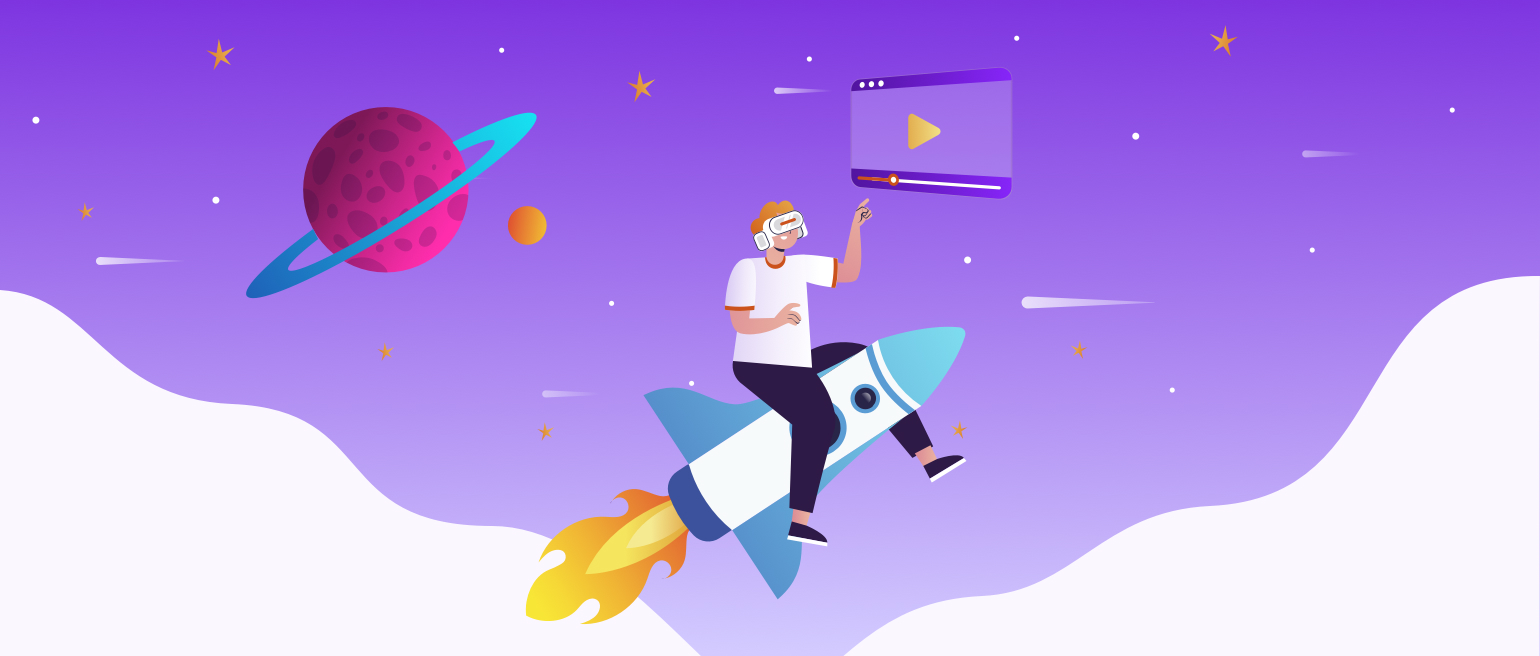 Investments. Unlimited investment opportunities are opening up, which will positively affect the development of the economy and open up new directions for the development of Internet technologies. In this endless space, everyone will find their niche and this will create a field for healthy competition.
Creation. Not only will there be new opportunities for already existing art forms (such as music, cinema, visual arts, etc.), but thanks to new tools, it is likely that artists and developers will find new opportunities to embody their most interesting ideas, combining real and virtual space.
Workspaces. New technologies not only send old professions into the past, but also create new ones. Just as cars have replaced horse-drawn carts and smartphones have replaced not only telephones but many other tools, the metaverse will give impetus to the development of new technologies, which in turn will create new jobs.
Communication. The Metaverse will depend on 5G technology, but this will increase the peak data transfer rate by 20 times compared to 4G. This means that people will be able to exchange a large amount of data. Virtual spaces for learning, communication and work will also be created. Users, by transferring their virtual avatars, can be anywhere and with anyone at the moment.
Lifestyle. Digital avatars will be able to perform daily routine economic operations, such as paying bills, selecting the best products according to price/quality criteria, optimizing a large amount of information - and this is only a small part of the possibilities that await us in the near future.
This may all sound like science fiction to us now, but if you look back and look at the progress we have made in the IT and high-tech sectors over the past 20 years, the metaverse no longer sounds like something fantastic, but rather as a logical continuation of the development of modern technologies.