Have you been looking to optimize your expenses and maintain clear analytics of the payment balance? Then it looks like it's time for you to consider a personalized system for keeping record of personal expenses. Where personal finance management used to be mostly manual (and pretty cumbersome), there are now many types of personal financial management software available to assist you in your efforts.
Automated solutions are not only completely devoid of the drawbacks of traditional methods of cash flow control, but also offer obvious extra benefits.
And specialists at Owlab invite you to take advantage of them. Let's discuss personal finance management solutions in more detail and see how it can help push your business career.
What is Online Personal Finance Software All About?
There are specialized software tools designed to help integrate financial data, implement basic accounting operations, and get analytics to improve cash flow planning. In other words, if a notebook, calculator and pen no longer allow you to manage your finances competently, the next level for you would be managing your capital via dedicated digital solutions.
Such solutions may vary in type and format, but even the easiest personal financial management software for beginners helps you efficiently control income and expenses, record and divide large expenses, track spending habits, acquire investment insights, get bill payment reminders, and much more.
Benefits of Personal Financial Management Software Online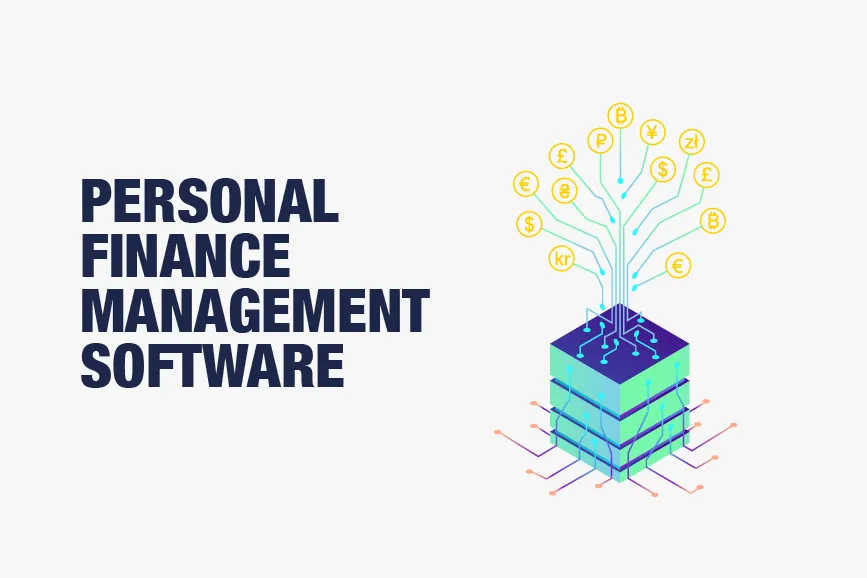 The goal of any personal financial management software, even for beginners, is to ensure that the underlying functionality meets individual requirements and objectives. Let's take a look at what exact benefits we commonly get..
Budget planning
Insightful budget planning tools are standard features of any financial system. They can help you conveniently organize both personal spendings and various financial aspects of your business. High-quality solutions usually offer dashboards with visual data graphs that allow you to compare income to expenses by day, month, or year. Tracking expenses and profits allows you to identify budget-critical spending. You can evaluate the return on investment and make real-time forecasts. Plus, you can make better payment decisions faster.
Management flexibility
Specialized solutions allow you to achieve ultimate finance management productivity through digitization and automation. Dedicated tools save time that you may spend on other important things and free up your agenda.
You can fast and easily plan all expenses beforehand so that there is enough money until the next income, create several categories of expenses for smart distribution of costs and track how much you spend to get insights into how your spending habits affect your financial goals. All in all, you can spend money more wisely, and save some for difficult times without going far.
Specialized user experience
Finance management systems are usually highly-integratable solutions that have interfaces optimized especially for handling financial tasks of all sorts. As a rule, a good software package facilitates the process of moving digital data about, which makes it easy to prepare and file tax returns, for example.
Payment schedule reminder
This feature helps avoid commissions, penalties and excessive interest on late payments and loan debts. Reminders are synchronized with various tariff plans to do the job. They can be configured to send notifications before, during, or after the due date. By default, automated email notifications are sent by most solutions. Thus, budget planning, payroll, etc. becomes simpler and free from hidden costs.
Types of Major Personal Financial Management Software
There is quite a wide range of software solutions in the market to help you easily manage finances and accounting. We can subdivide them into two major segments.
Tax preparation
Tax preparation software is a convenient and efficient tool that helps eliminate the tax accounting mistakes people make due to lack of experience. For instance, H&R Block or TaxAct can help with income tax filing, getting a refund check online, using IRS rules and real estate plans. They will save you valuable time and mitigate issues with regulatory authorities. You will work in complete comfort ─ mostly online. At the same time, you will be able to choose a package adapted to your offline needs.
Money management
Solutions focused on managing money all around enable you to keep your receipts in check to get summarized expenses, track the state of your cash flow, predict expenses, monitor the state of savings, and plan out investments. You can pay bills and do many other things that previously required serious bookkeeping in one place.
When to Best Use Free Personal Financial Management Software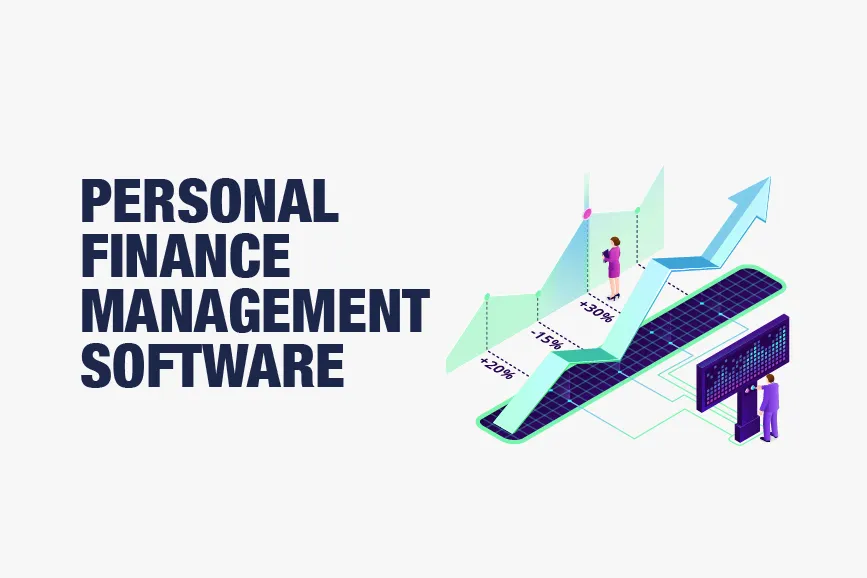 According to expert predictions, the size of the global market for financial management solutions will exceed $1.5 billion by 2027! And if we take a look at the preferred use cases in the segment, everything becomes more or less clear. Here's when finance management software tools are commonly employed.
Multiple accounts
It is unlikely that you keep all your money in one basket. Which is quite reasonable. Surely, you have several credit cards from different banks, accounts for various purposes, including retirement (IRA or 401k), and maybe some others.
Instead of creating a pivot spreadsheet for each account, you can import data seamlessly into a single complex solution. The result is impressive: you can keep everything in check, avoid common human factor errors, and spend much less time with paperwork.
The need to automate payments
Few people today write and mail paper checks. Obviously, everyone prefers to pay online. With a proper finance keeping tool in hand, you won't have to log in to your account and enter your routing number each time.
What's more, you can automate your payments and transfers between all imported accounts. This is done very conveniently and quickly, and also allows you to make sure that the account from which the money is sent is sufficient for guaranteed payment on the appropriate date. Forget about overdue fees once and for all.
Wish to streamline budget
You can visualize and track all transactions with your virtual wallet. What could be better than a budget under complete control! Easy-to-read graphs and charts let you learn in seconds if you are earning less than you spend, as well as see to it that all your finances live an active and safe life to the last cent.
There are specific goals
You must know how difficult it is to calculate the repayment of debt for real estate, a car, or the accumulation of enough funds for the desired trip to the next vacation. A special application will help you cope with such tasks, no matter how difficult it is to achieve your financial goal. From setting up reminders about too much spending so that you do not go over budget, to automating pension contributions. Moreover, all this can be done at any time, from any place and any connected device.
Although personal financial management software prices are by no means high, such solutions are becoming increasingly popular for more than one reason. It's all about the simplicity, high functionality and efficiency of applications that help keep financial expenses and income under control.
Conclusion
There is no shortage of softwares for personal financial management in the market. Many solutions are available for free. Some limit the number of active accounts as a token of compensation. Others may not offer all services and require a small one-time payment or subscription to unlock all functionality.
A high-quality, well-chosen software solution can help you control your money flow to really achieve your financial goals. Some systems focus more on budgeting and tracking expenses while others prioritize investment portfolios and income taxes.
We have in-depth experience in the field to help you make the most proper choice and give you the best personal financial management software for your specific goals. Contact our experts now to implement innovative ideas, successfully scale, compete and prosper!