Unlike losses, gains can hardly come without proper financial management. Running a successful business implies understanding how your company makes a profit and where you risk losing money. Control over financial flows cannot be overestimated in mitigating business risks, as one of the famous Warren Buffett quotes suggests: "Risk comes from not knowing what you are doing".
Digitization covers all commercial activities nowadays, and small business is no exception. Small business financial management software becomes a must-have element of keeping all financial ins and outs under precise accounting control. Digitization means automation which, in turn, means minimization of manual operations. Hence, digital accounting tools save time, and time is money, as we know.
Tracking financial activities of small and middle-sized enterprises to get insights on expenses and incomes should go in a cost-efficient automated mode if entrepreneurs seek to succeed in the present days of total competition. This is exactly what business accounting management software helps them achieve. Key benefits and critical features of the best accounting software for small businesses constitute the content of the present post.
What is accounting software?
Collecting and interpreting data on the money flows occurring within a particular business can be accepted as a general definition of business accounting. As globalization proceeds, however, the financial transactions of a small enterprise become more challenging to follow due to the overall sophistication of business relationships. Small business accounting software comes into play to meet the challenge.
Accounting software simplifies grasping the holistic financial picture of an enterprise that may consist of various aspects and processes. Using such a financial management tool helps business owners free up time to build their strategies instead of being involved in the manual processing of transactions. Besides, it is better to rely on smart algorithms of digital solutions to make business accounting errorless.
What benefits accounting software brings to small business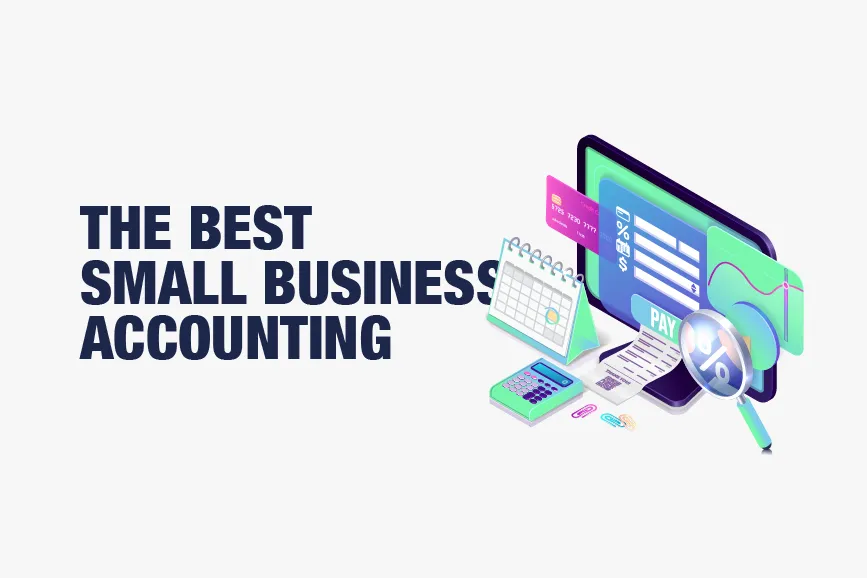 Automation of accounting routines is the way financial management software works. Financial records appear well-structured and organized when all transaction info can be easily found in one place. No manual copy-pasting of data to move it across spreadsheets, no manual invoicing to deal with different payment categories, no manual collecting of key financial metrics to analyze your progress within a given period, etc.
Even though small business accounting software may vary with functionalities from a vendor to vendor, the following critical advantages seem to be inherent in almost all financial management software solutions.
Reduction of manual operations
The majority of operations that ordinary bookkeepers are used to handling manually can be automated with financial management software for small businesses. Creating recurring invoices, sending payment reminders, automatic extracting transactional data, order processing, and many other typical accounting routines stop requiring your manual labor any longer. This is about improving your business efficiency to get rid of handling repeated accounting tasks manually.
Automated reporting
Any small business can hardly expect to get funding from investors without properly created balance sheets and profit-&-loss statements. Financial reporting appears labor-intensive unless being automated with business financial management software. Comparing your current financial activity with the ones of prior periods helps understand the trends under which your business evolves. Reporting options of accounting software allow business owners to analyze the key metrics that drive them towards well-informed decisions.
Compliance with taxation standards
Taxation regimes rarely stay rigid in these days of turbulent economic changes. Keeping pace with ever-changing alterations and amendments in tax legislation may require hours of surfing through various administrative web portals. Errors and misinterpretations are never excluded, however. Not to face problems with paying relevant taxes on time, financial management software for small businesses is worth using. Many accounting software solutions can automatically calculate and add necessary sales taxes as well as prepare tax payment forms according to the ongoing standards.
Reducing accountant costs
Small business financial management software allows keeping all accountant information in one particular location whether it is an on-premise infrastructure or an in-cloud one. Everything appears well-organized: inventory is tracked, bills and receipts are scanned and stored, tax forms are filled, financial reports are created, etc. Errors are minimized since smart algorithms of accounting software never make human-factor mistakes. Many financial management solutions provide accountants with free access. All those factors facilitate accountants in doing their job while allowing business owners to reduce ongoing costs.
Essential features of small business accounting software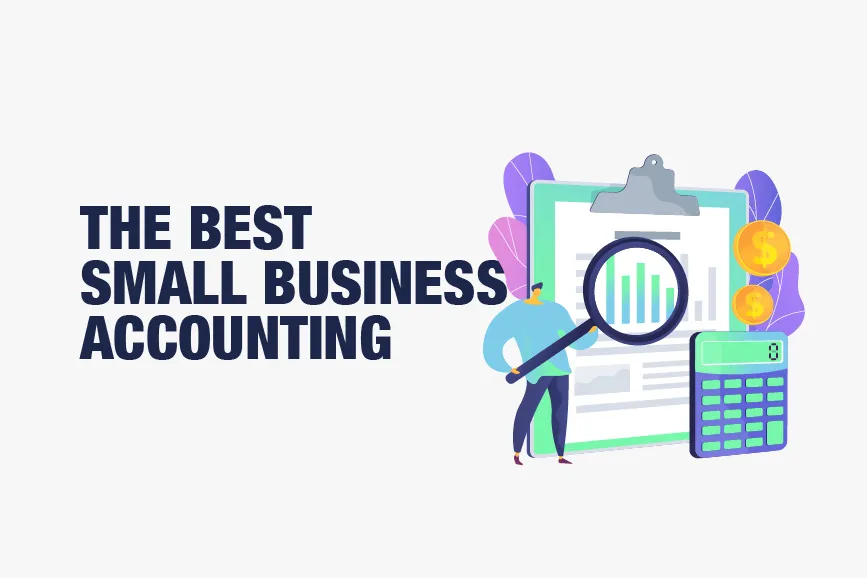 Even though free business accounting software may be inferior to custom-made solutions in functionality, the following features are usually (but not always) available in any financial management system. They are the core elements worth paying attention to when business owners select an appropriate accounting software product.
Invoicing and billing
Any decent accounting software should be able to create invoices and bills in a semi-automatic manner when the system knows from where you typically receive money. Besides, templated pricing for the whole range of your products/services can facilitate invoicing significantly. In addition to prices, basic customer records held in the system help build invoices effortlessly. Printing invoices and sending them via email are among the features of accounting software as well.
Automatic bank reconciliation
A ledger function of accounting software helps handle multiple bank accounts when they are tracked and reconciled automatically in real time. Business financial management software should be integrable with a banking system to make payments directly from the user's dashboard. Setting up electronic deposits and processing check payments should be in the scope of the accounting software by default.
In-depth financial reporting
The more reporting options available in accounting software, the better. Reports reflect how your business behaves to provide a holistic picture of your progress. Reporting options may significantly vary depending on the complexity of your software system. The one with a standard functionality can include assets-&-liabilities reports, cash flow statements, payroll summaries, and the like. Unlike standardized ones, customizable reports can transform difficult-to-interpret columns of figures into easily graspable bar charts and graphs. Price predictions and trend forecasts are the advanced reporting options that can hardly be inherent in free business accounting software, however.
Customizable dashboards
The advanced custom-made accounting software provides a different user experience with customizable dashboards and adjustable user interfaces. Ideally, neither business owners nor accountants should face troubles with viewing financial info in terms of both the content and the way such content appears on the screen. Dashboard customization allows selecting only essential data to be displayed while secondary information can be requested optionally. Individually adjusted UIs improve business efficiency by making accounting data easily graspable.
Easy expense management
Paying bills on time allows any business to run smoothly. Accounting software makes the payment process simple and effortless. Postponed payments can be handled automatically. Besides, no double spending happens when financial management software takes care of your expenses. Business owners are always informed about what they have to pay for and when, if expense management runs through smart algorithms of accounting software.
Useful integrations
Financial management implies numerous aspects of doing business. It is hardly worth building super-comprehensive all-in-one software that includes everything that business owners may ever need. However, accounting software is usually integrable with other specific software packages such as CRM , inventory management tools, shipping-&-delivery processing programs, online banking software, and the like. Those useful integrations transform business financial management systems into universal toolkits capable of meeting any challenge that small businesses face in their activity.
Conclusion
Any modern business cannot stay far away from digital solutions: the paper era has long gone. Financial management software for small businesses changes the game in all commercial activities. Both business owners and professional accountants can easily master universal digital toolkits to simplify doing any business as well as improve operational efficiency.
The vast variety of the available accounting software provides numerous functions capable of meeting any challenge in financial management. The accountant-specific features such as automated invoicing, bank account reconciliation, financial reporting, and compliance with taxation requirements are supplemented with various useful integrations such as CRMs, shipping-&-delivery processing packages, inventory management systems, etc.
Whether it is free business accounting software or a custom-made financial management solution, users always benefit from the reduced manual operations, improved efficiency, and lower operating costs provided by business accounting management software.
Selecting the most appropriate accounting software for a particular business is hardly an easy task without professional consultancy from skilled experts in the accounting software domain, however.
Contact us today if your accounting routines need to go digital. Our rich hands-on experience in software development along with a deep understanding of accounting processes helps you keep pace with the latest trends in modern financial management software.