The global SaaS market has expanded by more than a third over the past five years. The global income of the segment is expected to exceed $170 billion this year. SaaS solutions are profitable and promising. They do not require investment in hardware or physical products, although SaaS development costs are not the lowest out there. Surely, you'll want to know how to optimize them without losing quality.
At Owlab , we pride ourselves on delivering fresh, top-quality cloud solutions across all relevant business segments for years. So let's talk about costs associated with the creation and use of market-defining SaaS products from the field experience standpoint.
Types of SaaS Platforms
There are many types of Software as a Service solutions that are used in a wide variety of environments. That is why the particular cost of SaaS depends on the mass of specific needs as well as the complexity of development.
Traditional SaaS
The general concept of a SaaS project is a subscription-based software license model. Most often, this is a cloud-powered platform that runs on servers provided by the vendor. The client works with a ready-made solution online and gets access to the necessary set of tools immediately after paying for the scope of functionality, which may include ERP, PM, HRM, accounting, payments, communications, etc.
SaaS CRM
A kind of SaaS, designed to automate the process of interaction between a company and customers using a range of features focused on communication and personalization. Cloud-powered SaaS CRM platforms enable providers to better understand and analyze target clients through automated analytics and other tools that conveniently run in the cloud.
Micro-SaaS startup
A small platform aimed at a niche market and run by a small team or even a single person. It doesn't usually have the widest focus and reach of users, but rather stimulates loyalty in a pinpointed segment of customers. On top of that, such solutions usually don't require external funding. Good market examples are SolidGigs, and HypeFury platforms.
Vertical SaaS
Something it is usually confused with Micro-SaaS. The difference between these models is that Vertical SaaS is focused on designing and developing solutions for a specific industry. That being said, if Micro SaaS can be managed by one person, Vertical Saas needs a dedicated team behind the development process. Examples: BioIQ (MedTech), Health Assurance Plan (dental software), Guidewire (insurance).
Challenges of SaaS Development
Now let's take a look at the challenges that SaaS startups most often face, which can lead to an increase in development costs.
Poor execution
The most brilliant idea can fail due to poor implementation. This can cause an overestimated SaaS cost, which leads to the failure of even a very promising project at first glance. SWOT analysis will allow you to identify strengths and weaknesses, prospects and possible threats, clarify the goals of your enterprise, and the factors that facilitate or hinder their achievement.
Lack of trust
The fate of the project often depends on the trust of the clients. This is especially true for SaaS applications with large amounts of sensitive data. Therefore, safety should be a top priority. Your product must offer multi-factor authentication, role-based access, field-level encryption, and strong data retention and deletion policy.
Small market
Choosing a niche that is too small will result in you not getting enough customers. You will have to constantly update and optimize your app to stay on-trend. This is not cheap, so with a small audience, you will incur losses.
Errors in calculating the budget
The costs don't end after the product is deployed. You will have to improve functionality and integration and improve hosting services, maintenance servers, and databases.
The total cost of ownership (TCO) is calculated based on likely upgrades, mandatory licensing, regular technical support, subscription costs, and more. You must be prepared for a long-term total cost of ownership management.
Factors that Directly Influence the SaaS Costs Development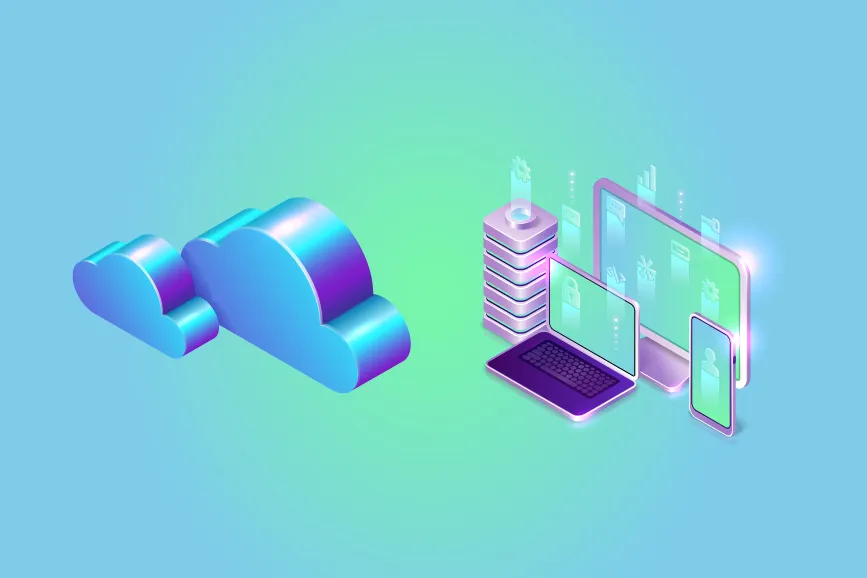 Project scope
Decide what product you plan to create - a tool or a platform? The fact is that they have different scope and their cost will be different. As a rule, tools are designed to fix one or two issues with a few features. Platforms usually include several tools, which makes their functionality wider.
If you are an up-and-coming startupper, keep the product simple. Start with a tool, then scale it up with features and capabilities. Tech stack
You will need a team with an extensive set of skills.
Specialists must have an idea of the product's value and the way it should work. They need to develop the optimal combination of technologies and create the easiest product to use. In addition, you need to create compelling content that explains product benefits in an accessible way. Reviews and educational webinars are a great way to promote.
Feature complexity
SaaS pricing depends on the complexity of the project. Make a list of the most necessary functions to solve your main tasks:
Role-based access ─ allows you to set different permissions for team members;

Analytical dashboard ─ access to analytics will allow you to see which business indicators should be improved. This will ultimately enable better customer service;

Single point of entry ─ customers will certainly appreciate this, as they will use single credentials to access several services at once;

Audit trail ─ you can track the activities of account users and prevent suspicious activity;

Advanced security features ─ a set of tools that reliably protect confidential information from external attacks and common vulnerabilities.
Team structure or collaboration model
There are two common options for hiring external specialists:
Freelance team
Software development agency
The former will cost less, as self-employed professionals tend to charge lower rates. However, the quality of service may not be the main priority for them. Partnering with a software agency costs more, but specialized companies offer full-cycle development services, including:
Introductory sessions;
UX/UI design;
Minimal Viable Product creation and scaling;
Product development, maintenance, and support.
In addition, software agencies value their reputation more and offer quality assurance.
Developers' hourly rates
Rates depend on the location and experience of the developer. For instance, specialists from Eastern Europe are more affordable to work with, but they are not inferior to their Western counterparts in terms of professionalism.
API integrations
Building an application is cheaper if the internal functionality (backend architecture) is implemented through API integration rather than from scratch. You can skip some development steps and quickly scale your business.
Overhead costs
You will have to consider the associated costs:
Advertising;

Marketing;

Licensing;

Subscription;

Updates;

Technical support/training;

Legal costs.
Compliance with federal and local laws is especially important if you're building an app for healthcare or finance.
How Much Does it Cost to Build a SaaS Platform?
The ultimate cost of building a SaaS platform can be quite reasonable if workflows are properly segmented and you hire experienced specialists.
Planning and discovery
During the planning and discovery phase you need the help of a business analyst. Business analyst services cost about $80 per hour (in Ukraine, it can be $40). In this case, a weekly work sprint can cost $1600-3200, but the total price will depend on the time invested by the expert (from 40 to 250 hours). It can take three hundred or more man-hours to create an MVP.
UI/UX design
This stage usually requires 120-250 hours (up to three weeks) of work at an average cost of $30-50 per hour. If the basic design is prepared during the research phase, a team of two developers is quite capable of submitting an MVP within three months. At a rate of $35/hour, it would take $34,000.
Frontend development
This stage usually requires 400-600 hours of professional work or 10-12 weeks. On average, an hour of work of a high-class front-end development specialist is estimated at $30-80.
Backend development
Developing products from scratch may take up to 800 working hours (more than 20 weeks). The average cost per hour for a developer is $20-100 depending on the complexity of the features.
Maintenance
Maintenance and revision by a team of two developers, designers, and QA specialists will cost at least $10,000 per month. Hosting services can cost from $1,000 to $10,000. You will also need to hire some testers (initially after deployment) and get a good project manager.
Some additional costs may also be associated with legal licensing, subscriptions, etc. But this is, again, very individual.
Conclusion
To be precise, there can be no consensus on the SaaS price because each project is individual, as are the costs they require. However, you can calculate an approximate range of future expenses.
We can help you make a comprehensive estimate to make your life easier. Contact our specialists to get a specialized take on your project that gives your business a competitive edge and performance power!