Half a decade ago, people had to go to various places for leisure time activities. The outburst of the global pandemic has radically changed this routine, restricting our quest for entertainment to the safety of our plague-proof lodgings. In the conditions of the post-COVID next normal, instead of going to the stadium or movie theater, fun-seekers move in the wake of the digitalization drive and resort to the services of streaming websites that provide access to video content of all sorts.
Soap2day is a platform that attracts millions of spectators with various amusement preferences. The head-turning success the site enjoys is a valid reason to zoom in on the causes of its popularity. Once discovered, they will serve as guidelines that can be used by startups in their revenue hunt.
What Is Soap2day?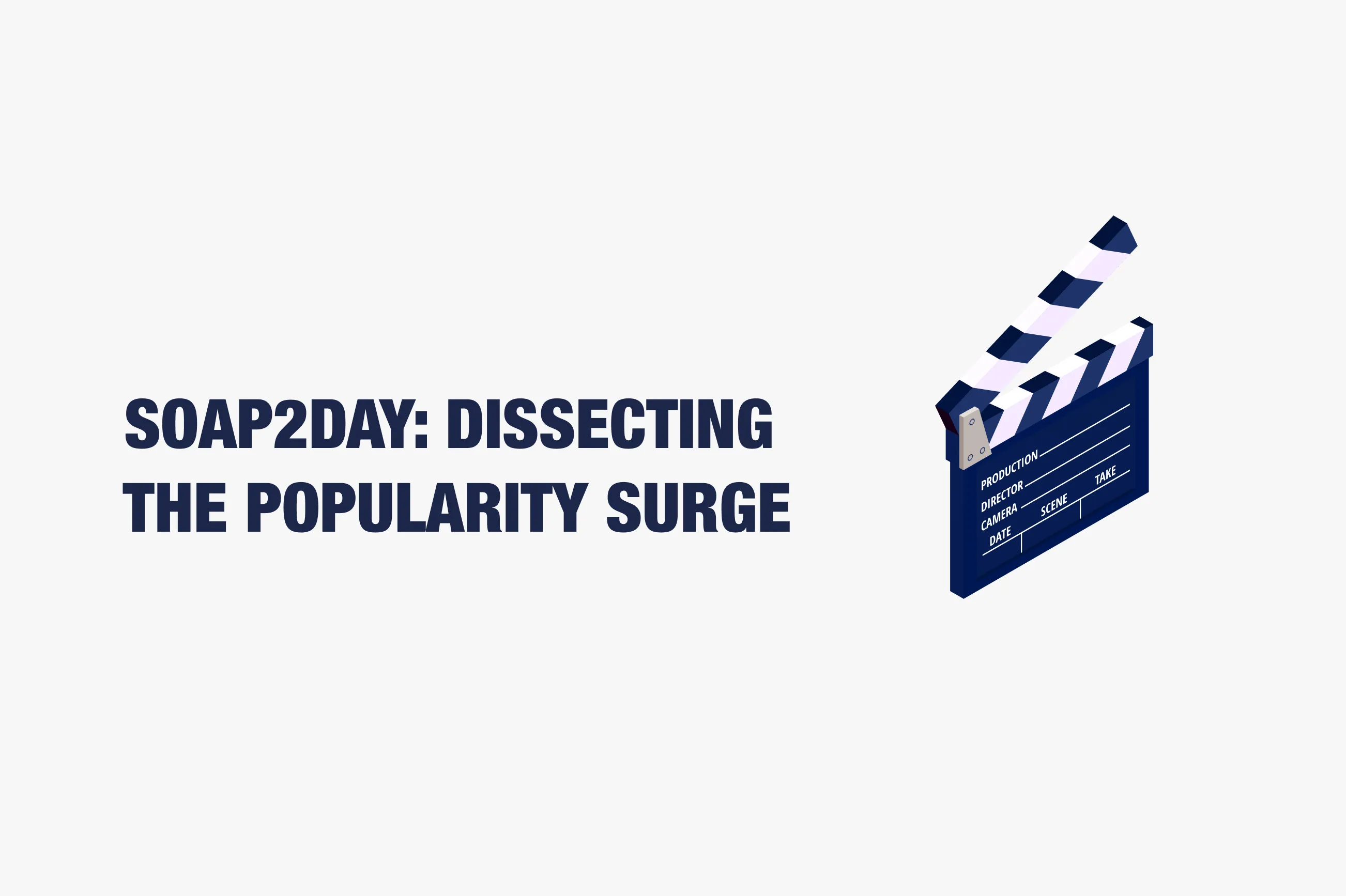 Having been launched in 2015 by Vietnamese owners, this video streaming platform has gone through some rough times on its road to present-day fame. It started to gain significant traction with viewers when it was shut down in 2018. The same year it was re-launched under its current name (although in some countries, it is still blocked, so you have to leverage a VPN). The site promptly regained its previous popularity with a 3.3 million-strong search query volume (two-thirds of which come from the USA, by the way). Today, 95 million viewers visit the platform daily to watch the content it presents in high-resolution quality. What kind of content is it?
It would be an understatement to call Soap2day movie website since it has outgrown its initial scope of videos it offers and also makes available TV shows as well as sports events from the major global leagues (FIFA, UEFA, NFL, and NBA). Moreover, the platform has released its mobile version, which functions in several domains (.to, .se, .im, .is) to cater to audiences with various geolocations and provides content in multiple languages (with subtitles!) to reach out to the maximum number of consumers. To crown it all, the numerous servers the site relies on allow you to switch to another one in case any of them is down.
Soap2day digital movies, TV shows, TV series, and sports sections aren't the only options that can help you navigate through the platform. Other features of the user-friendly interface include Top Movies (aka IMDb ratings), Top Fresh content (the archive of the site is updated regularly), and even Upcoming categories as well as Country of origin and Genre filters for viewers to make more informed choices. And if you know exactly what you are looking for, the Search tab is always at your service to browse through the huge Soap2day video library.
Why Is Soap2day Popular?
There are several factors that explain the wide popularity of the platform.
It is free. This is probably the main asset of the platform. You don't have to pay through the nose to enjoy both classical and new films and TV shows or watch the performance of your favorite teams.
It is secure. The servers Soap2day utilizes are optimized for security, so you don't have to download any specialized software to keep your desktop or mobile device protected.
No sign-up required. In the age when cybercrime is growing apace, many people are uneasy about leaving their contact data on the web. The absence of registration or login relieves their apprehensions.
No ads. It is very annoying when the display of a movie or a sports game is interrupted by advertisements. The content on Soap2day has nothing of this nuisance.
High-quality video. Most videos are in HD quality. If it is a new release, it may be CAMRip first, but later on, it is replaced with an HD version. The highest-resolution videos on the site are those that come under the pay-per-view category.
It is fast. Enjoyable UX is also provided by the speed of streaming on Soap2day, which is really high.
Offline availability. To watch movies offline, you must download them to your gadget. This process can be considerably accelerated and streamlined if you have Video DownloadHelper or IDM (Internet Download Manager) with the IDM Integration Module add-on installed on your device.
TV watching option. It is possible in case you have an Android-powered smart TV. Just download the Soap2day app on it (not from Google Play Store but using a VPN and a downloader, though) and enjoy whatever content you like on the large screen.
This brief Soap2day review would be incomplete without mentioning the source of its financing.
How Is Soap2Day Monetized?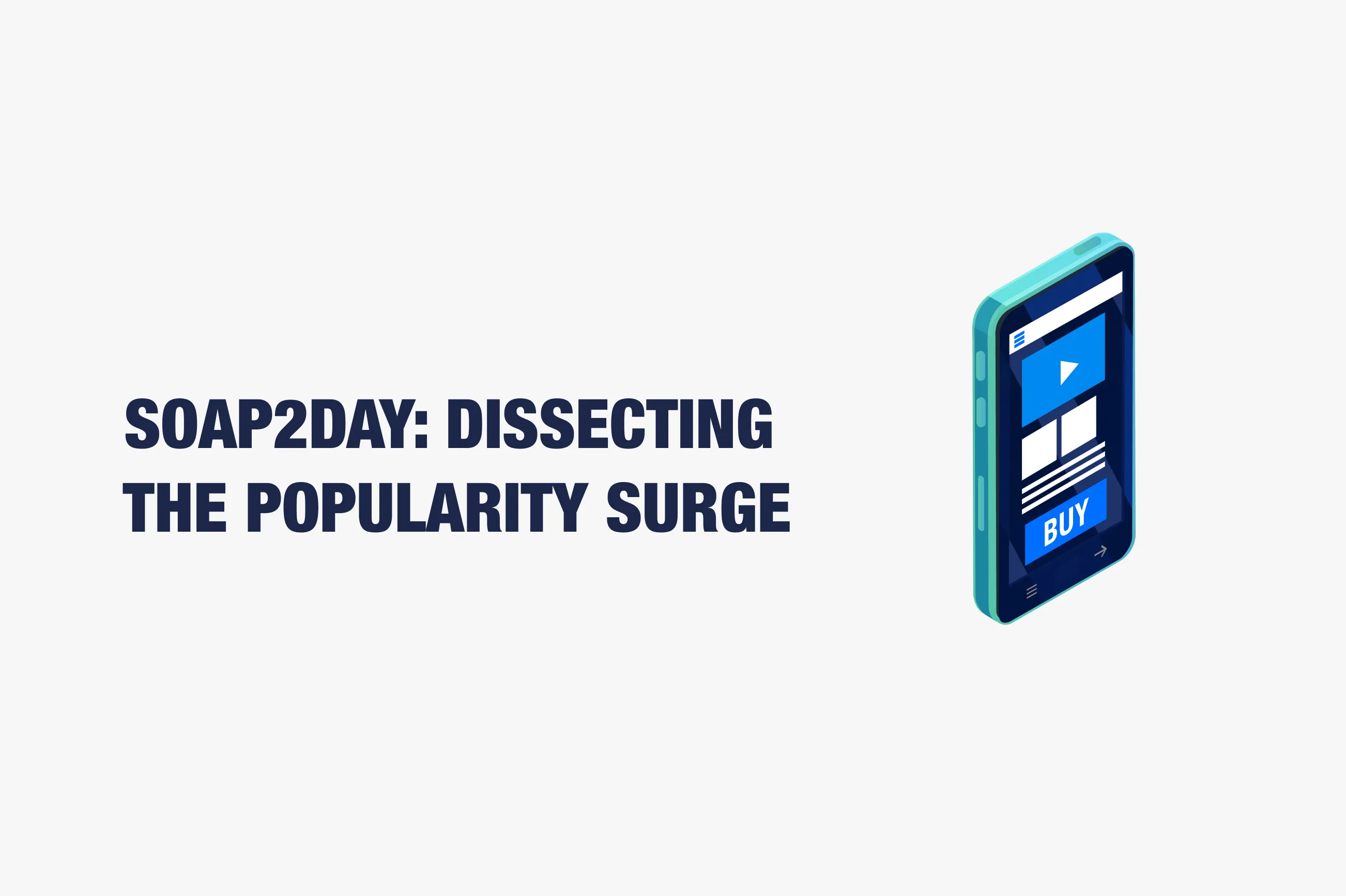 Since the site's owners chose to deliver their content without any ads inserted in it, they opted for another source of revenue. Soap2day features links that either trigger third-party pop-up ads or redirect visitors to affiliate websites who thus pay the platform for doing it. However, before clicking on them, you should take all precautions not to fall with rogues or obtrusive advertisers. Being free and fast, Soap2day can sometimes fail to provide the program or the movie consumers are interested in. If it happens, they have to address other streaming resources.
The Best Soap2day Alternatives
Here are the top five most serious competitors Soap2day faces in its niche.
Netflix
This is the first brand that comes to mind (and enjoys the greatest number of mentions on the net, too) when it goes about online streaming services.
It is also ad-free and allows for the download of the video content it provides on a gadget with any operating system. Unlike Soap2day, it is subscription-based and thus not free. There are several pricing plans the vendor offers where the fee is conditioned by the quality standard (SD, HD, or UHD) and the simultaneous number of gadgets to watch the content on.
Amazon Prime Video
Holding the runner-up spot (after Netflix) among the most search video streaming services worldwide, this platform turns out to be more cost-efficient at the end of the day because you can get more content there for the money you pay, especially in the realm of movies.
All video assets become available as soon as you acquire an Amazon Prime membership. Besides, you can enjoy movies and TV shows of your choice by downloading the Prime Video app on your mobile gizmo.
Hulu
This streaming platform can't so far compete with the two behemoths mentioned above, but it is a notch cheaper on average. A definite edge of this streaming service over Soap2day is that it offers Showtime, HBO Max, and Cinemax as add-ons. Besides, here you can find news, kids' shows, live sports, as well as some original content. So it is no wonder that the number of Hulu's subscribers only in the USA has doubled since 2019.
FMovies
FMovies has much in common with Soap2day in terms of its features and content characteristics. It is also free, scarcely contains ads (without pop-ups!), and doesn't require registration. Movies here, too, come in HD quality, are accompanied by subtitles, and can be downloaded on your device to watch offline. Besides, there are several filters that can help visitors streamline the search according to genre, language, release date, country of origin, most-watched ranking, or just the alphabet. If you still fail to find what you need, you can send a request to the site.
The resource goes a step further than Soap2day and offers content updates and recommendations in case you subscribe to it and create an account.
Crackle
Being free in the USA and Australia, Crackle comes as a subscription-based service across Latin America and the Caribbean. However, if you sign up in any of these places, you will be entitled to some perks, like the opportunity to save progress on a movie or a TV show and tag content pieces to watch them later at your convenience. You can access this resource from any device, and some smart TV brands (like LG or Samsung) already come with the Crackle app as a part of their inbuilt software.
The platform offers a wide range of movies, TV shows, and original content. Kids' programs are also available, but their choice is quite modest.
Among the downsides of the site worth mentioning is the presence of commercials you can't skip before and during the airing of each content piece. The number of these is certainly smaller than the one you get on traditional TV, but still, you have to put up with them if you want to stay with Crackle.
Drawing a Bottomline
In our high-tech-driven age, television and cinema have ceased to hold exclusive sway over movies, TV shows, and sports events. Nowadays, it is online streaming services that carry the day in this niche. Soap2day is a platform that allows people to enjoy their favorite video content in HD quality free of charge and at the same time brings substantial profits to its owners due to its wise monetization policy.
If you want to follow in the footsteps of industry leaders and build a high-end streaming site, Owlab is here to help you. Seasoned IT experts of our company possess sufficient expertise in the entertainment software field to build an online streaming platform with a sleek design and outstanding performance.
We at Owlab analyze market trends to offer our customers ideas for new niches and startup opportunities with great potential. Follow our blog to keep track of fresh insights and make sure to contact us to get an estimation and a project roadmap for your next startup.