Research of new revenue streams is a key task for young businesses. The viability of the idea depends on how this task is handled, which is especially important at the stages of its implementation and development.
Of course, first of all, we are talking about the profit received from the sale of goods or services. This is a great way to offset losses or increase profits and thus keep a new project afloat. But good ideas need so much support and high-quality implementation! At Owlab, we know this from firsthand experience, so we decided to tell you where to look for revenue streams for startups and what difficulties are possible in this field.
Types of Revenue Streams
Income is the most important financial indicator. It is analyzed by the manager to make decisions on the further development of the business, while the investor uses it to select an investment object. But the sources of income are different and depend on the initial data for the calculation.
Operating income
Operating income is the proceeds from the main activities related to the direct operations of the enterprise. It brings in the largest part of the profit minus the cost of taxes and debt obligations. It is with its help that startup production is supported and developed.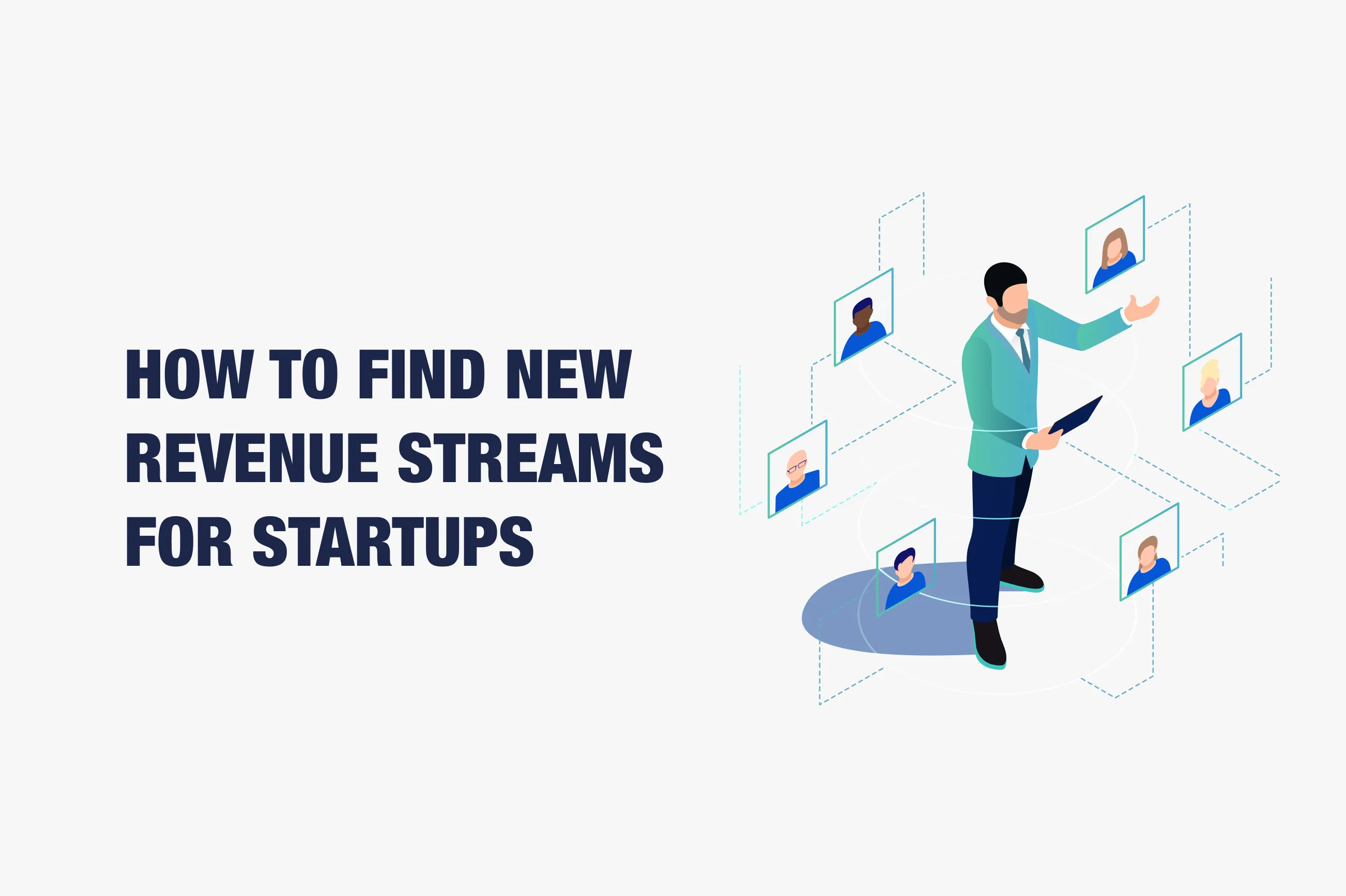 Main sources:
Customer payments, including advances, as well as returns from suppliers for the company's core business;
Fee for the use of services;
Project income;
Regular income.
It is a key cash flow for financial stability and business development.
Non-operating income
This is part of the income gained from activities not related to the main specialization of the enterprise. This indicator gives a clearer idea of ​​how effectively the company turns revenue into profit.
It may include:
Profit from investment activities received as a result of exchange rate differences, write-offs of assets, etc.;
Interest on debt obligations, loans;
Dividends on shares, securities and patent operations;
Government grants (subsidies);
Funds received from the lease of space or the revaluation of property.
By the ratio of these two types of income in the total profit, one can judge the efficiency in general, and by the change in the time perspective ─ the ultimate stability of the business.
Ways to Find Out Extra Revenue Streams
As a startup development company , we'll share our recommendations that can help you create cash flows for a startup company that can compensate for major expenses.
Create new products and services
Grocery basket expansion is a guaranteed way. This is where you need to choose carefully to avoid costs and check whether new offers can really increase your income. It makes sense to study market trends so that your new products attract new customers. Be creative and strive to offer products that are unique or completely new to you whenever possible.
Enter the international market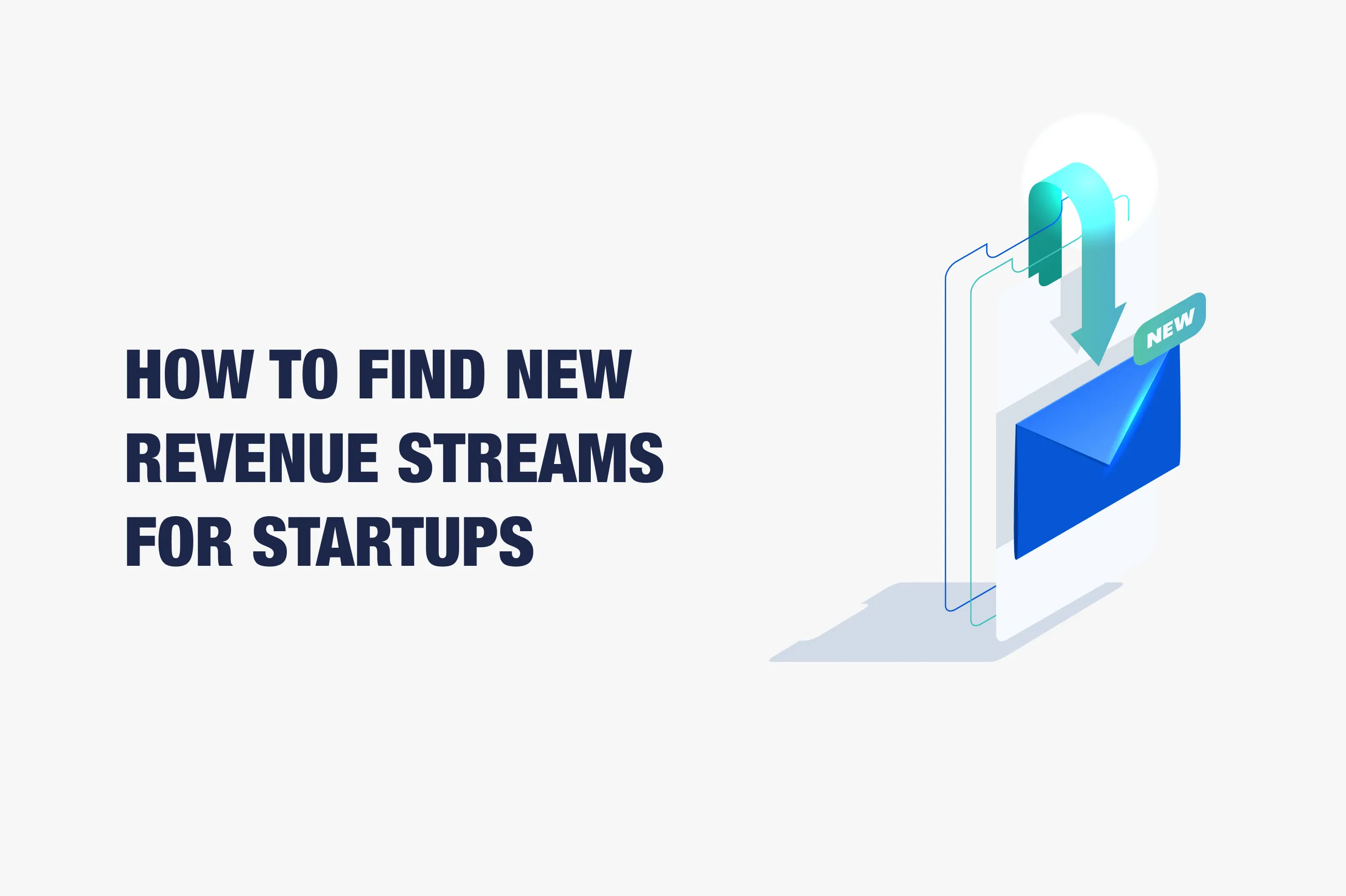 Make sure you create a smart startup marketing strategy. To expand your customer base, turn on the full power of online sales and globalize the business. Use eCommerce platforms to reach a wider audience of potential consumers of your products. You may even discover completely new ways of doing business.
Develop strategic partnerships
Links with another business can take the most fantastic forms, but profit is achieved through the consolidation of efforts with another team, whose products can significantly complement your package of offers. Mutually beneficial cooperation will help you gain access to a partner client base and cross-promotion of products.
Sometimes, you just need a new approach to connecting clients through referral programs, which you may have access to when working together. At the same time, it is very important to be able to unite the values ​​of all participants in the process in order to achieve a common goal.
Increase your customer base
A startup business tends to focus on a well-defined market segment. Gradually, the company will expand by covering new markets, making offers to other areas for which the client base may be completely different. Partnering with companies that share the same consumer base or create products that serve other markets will grow your consumer population.
Make an investment
Investments pay off and make a profit in the long term if the dividends received are higher than the costs. Often, this is a risk, but the return on investment sometimes exceeds all expectations. Use the services of analysts, find a promising investment broker or a good accountant to get an idea of the markets and products in which you can and should invest.
Follow market trends
Knowledge of the consumer, competitors, the market and its prospects a priori gives a financial return. You just need to track changes in consumer demand and research best startup marketing strategies.
That way you can notice a promising direction in time and adjust your production and marketing efforts. Ideally, you may have new ways to sell in your arsenal. Mixing different marketing methods in your industry will help you take the market by storm.
Don't rely on one source of income. Search and test new ones. Try to evaluate their effectiveness on small pilot projects, and then connect marketing. Regardless of which channels you use, tell the consumer about the new value you offer.
Critically evaluate and methodically improve your products and services and make adjustments as needed. This is how you maximize revenue and support the growth of your business.
What are The Pitfalls of Avoiding New Streams of Revenue?
Failure to innovate can ruin even the most ingenious project. Inertia in the use of approaches to the organization of production, marketing and the search for new ideas can be very expensive. Startup revenue models should grant the ability to grow, and for this you need to use all the opportunities to expand the business model.
Of course, this requires hard systematic work. Below are some major underwater reefs that frequently make the dreams of aspiring entrepreneurs fail.
Unwilling to explore something new
All things new always find their way around with difficulty. If change is hard to come by, it is not just the newbie in business who may fail to find additional sources of income. Try to go beyond the patterns and do not be afraid to explore new ideas. If you are open to innovation, the risk can pay off handsomely.
Fear of losing control
Very often, startups fail because they are afraid of losing control over processes that at first seem difficult to them. This is probably normal on its own, but it holds back development.
When something new is implemented, there is always a chance that it will not work as planned. But you certainly have a good professional team. So why be afraid if you can always make adjustments? Just take a step forward and look at the first results.
Lack of trust
This often happens in business, and it can also interfere with the expansion of revenue models for startups. Confidence in the ability of the team to implement the plan does not always appear immediately. But it is on it that the foundation of the business is based. Without unconditional trust in people, the search for sources of profit can be not only fruitless, but even very dangerous. Only a cohesive team can do all the tasks, including this one.
Tied with too many business activities
Beginners find it difficult to handle the abundance of processes, so they focus too much on only the main tasks. Yes, of course, moving forward, it is important not to get bogged down in trifles, to be able to discern something almost invisible that can be very close, and then grow into something big and important. Do not spend too much on planning and thinking. Pay more attention to practice and analysis of the results, and you will make progress!
Conclusion
When planning a startup, many are faced with a lack of resources and sources of income. Unfortunately, not everyone is able to see where, how and why cash flows pass by and what needs to be done so that they do not flow away but rather help you create capital. That is not easy without experience and knowledge, dedication and creativity, even if you have a good idea and a business plan. You may need help.
Owlab focuses on promising trends, confidently prioritizing the search for non-standard solutions. Contact us and we will help you create a competitive startup revenue model that fits you perfectly.