Social networks have long become an integral part of everyone's life. With almost 4.5 billion people using social media in 2022 for personal and business purposes, the impact of social media cannot be overestimated.
However, the issue of confidentiality remains open. At the moment, the same Instagram does not have a built-in function to make story views anonymous, although there is a demand for this function. That is why the SmiHub team has developed a product that greatly enhances the user experience.
Instagram
Instagram is one of the most popular social networks that allows you to edit and add photos, videos to your profile, which other users can view and comment on. It also implements the Direct Messages system, which allows you to send messages and share content. Or users can share content by adding it to their stories. Although we are sure that many of you are already familiar with the functionality of Instagram.
At the time of writing this article, according to official figures, Instagram's annual revenue is estimated at 6.84 billion US dollars, and the number of users has exceeded 1 billion.
Despite the fact that not everyone took this application seriously when it first appeared, however, very soon it won user love and gained widespread popularity. Meta is currently the owner of Instagram.
What is SmiHub?
SmiHub (or smihun, smihuv, smihib, dumpor) is a versatile web tool that allows you to anonymously view other users' stories (Instagram Story Viewer Anonymously), view profiles without logging in, and download any content to your device. It is completely free and gives new features that some people need.
Using it is very simple, you just need to go to the official SmiHub website and... that's it! Just enter your username in the search bar of the site and you can already view posts and stories completely anonymously, while you do not even need to log into your account. Of course, this service does not allow you to watch private accounts and stories, but it is still a great tool.
The huge advantage of this product is that it is completely free and, compared to competitors, has a user-friendly interface, excellent performance and is accessible to everyone.
Web Service as a Startup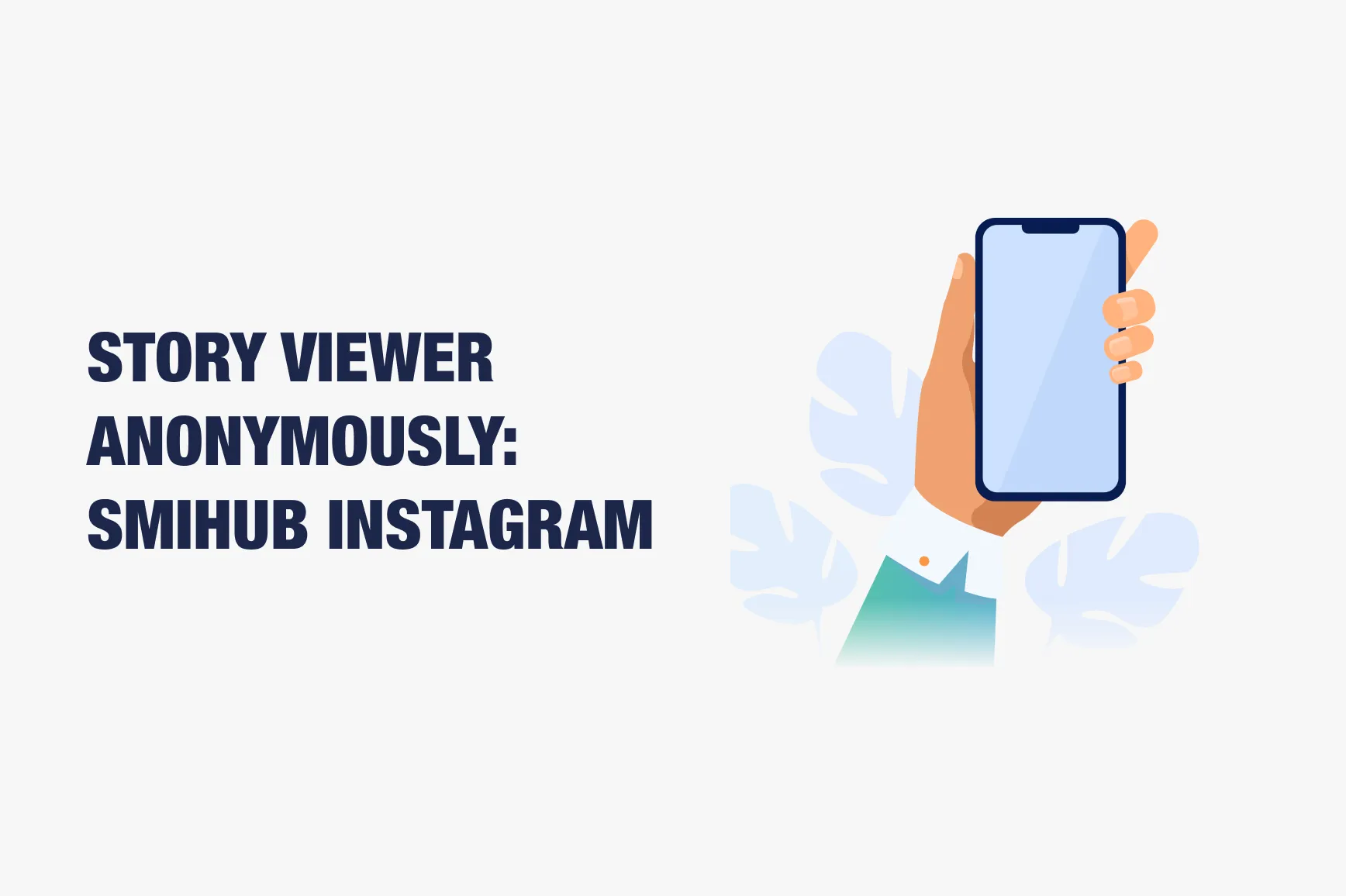 Take a look around, look at the apps that are installed on your smartphone and think about what features these apps lack. Any ideas? If yes, great. By finalizing another product, you have the opportunity to occupy a niche in demand (as an example of SmiHub , which was given above).
Such projects are not expensive, but they are able to scale and bring huge profits to their creators. We, as a startup development company, have already encountered similar cases. For example, the Speakly application, which was developed by the Owlab team. There are already many language learning apps on the market, but our customer took a close look at them and found the missing elements and weak link in the competitor's apps. Thus, within a couple of years, Speakly has become one of the most popular language learning apps on the Google Play & App Store.
There are many other successful examples. So, for example, one of our projects is Gaming Stars, which is a kind of service that allows ordinary users to take part in gaming tournaments and earn money. Gamers no longer need to negotiate among themselves about tournaments, they can simply use this platform by simply connecting their game account. You can learn more about this example by watching our YouTube video.
I Have an Idea, but I don't Know How to Implement it
Gaming Stars Video
Every good idea needs a quality implementation, but not all development companies have the right set of skills. Pay attention to the existing cases of the company, perhaps some of them have already faced similar tasks. Well, or you can write to us for advice, because Owlab has implemented 130+ projects of varying complexity.
Startup Development is a complex task that requires a professional approach. We know better than anyone how important quality is. Web development or mobile app development, we know our business well. We value your resources and are able to use them effectively.
Write to us and we will help you realize your ideas!