According to official statistics, nearly 90% of startups worldwide fail. For example, analysts at Startup Genome have calculated that 11 out of 12 new companies eventually close. Moreover, under the Bureau of Labor report, 2 out of 10 new enterprises fail during the first year of their existence. Our Owlab experts argue that such an unfortunate trend is due to newly minted entrepreneurs often overlooking important elements of building a business. Furthermore, they frequently don't care enough about the rapid growth of their companies.
Particularly, newly minted entrepreneurs often neglect to build their startups' SEO. So why is SEO important and how to make a good SEO strategy? Keep reading.
Why Is SEO for Startups So Important?
In 2021, 69% of entrepreneurs ordered SEO services to increase the profitability of their businesses. Search engine optimization helps to bring the company's website to the top of the search results. The latter increases the likelihood that a potential customer will buy a product or service. Under Advanced WEB RANKING, over 29% of the clicks on average come from sites in first place in SERP. And the second place gets only nearly half as much – 15.29%.
What Makes Startup SEO Different From Regular One?
As stated above, newly created companies need to make an online platform from the ground up. And it requires choosing the right hosting, selecting the proper domain name, creating multiple language site versions, etc.
Among other differences in search engine optimization for a new business, our experts note:
Ordering a photo session to create a media catalog of goods or services of the enterprise. It's essential to show customers the actual appearance of the products. Nay, the consumers should know about the key features of the services offered by watching relevant and unique images.
Creation of a range of goods or services. Our startup SEO specialists often take such information from paper as well as digital company catalogs. Sometimes, additional consultation with the enterprise manager is required.
Studying the peculiarities of the new company's products or services. It's especially true for enterprises doing business in innovative branches.
After that, SEO specialists can start discussing the design of the future site, the development of mobile applications, etc., with the startup's owner. Thus, search engine optimization for a new business usually takes longer.
How to Build a SEO-Friendly Website for a Startup?
First, you need to choose the right hosting. Here, our experts don't recommend saving. Too low server price is fraught with poor quality of services provided.
Uptime – the characteristic shows how long the online resource would be non-working. For example, with a value of 99%, the site will be down for 15 minutes out of a day. If the crawler visits the new website when it's not working, indexing won't occur. Therefore, our specialists tend to choose the hosting with an uptime value of around 99.99%. The parameter can be measured, for example, on site24x7.com or uptimerobot.com.
Server speed – this feature affects the site loading time. Thus, choosing a server with a low speed will decrease the attendance level.
Geographical position – hosting should be located as close to the target consumer. A large distance can significantly increase the loading time of the website.
After choosing the right hosting, optimization specialists usually move on to the stage of web development.
Features of Coding within SEO for Startup Business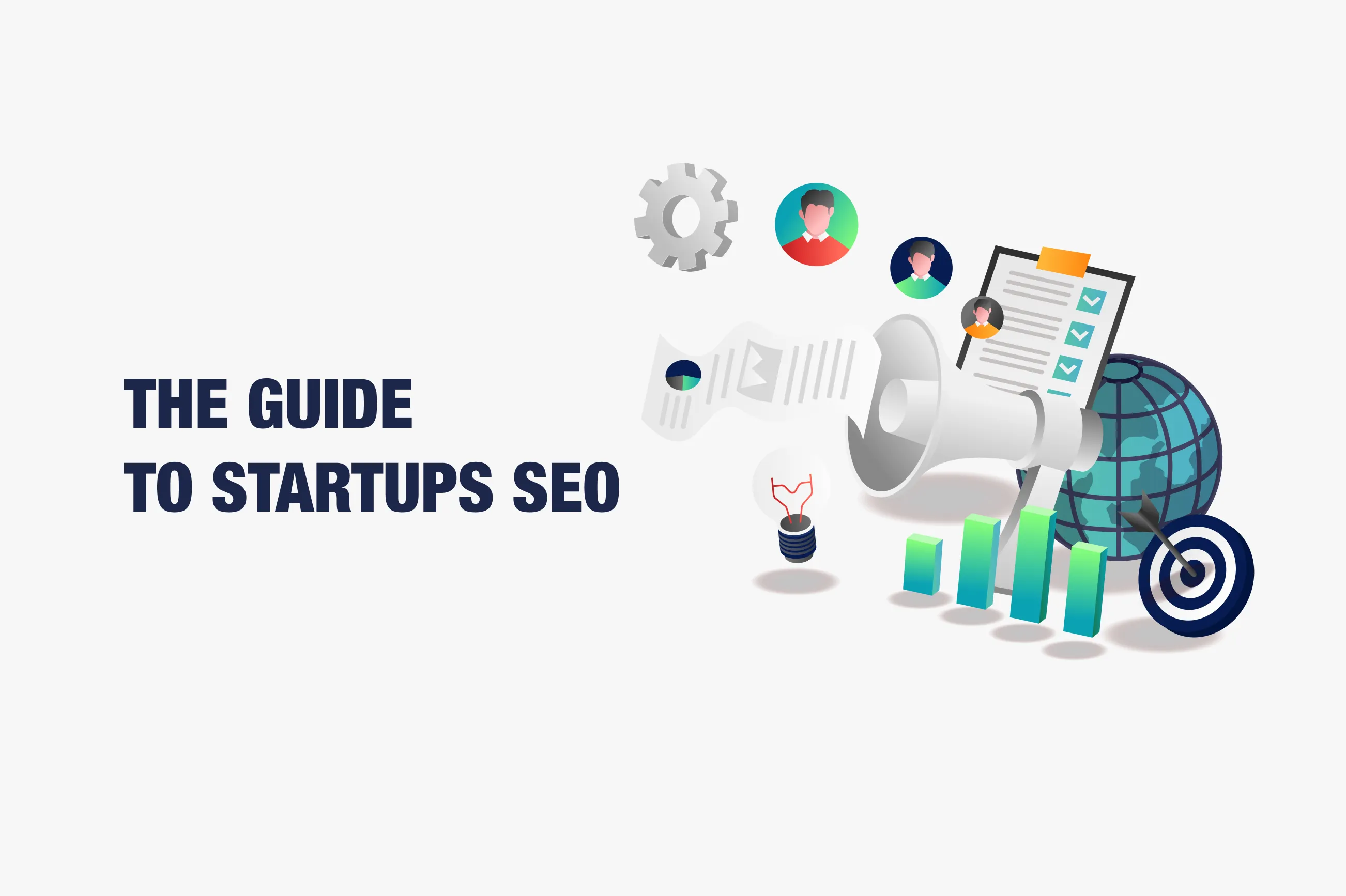 Experienced programmers have to be engaged in the creation of the site. In the website's code, the presence of unnecessary elements should not be allowed. Otherwise, the platform's loading speed will increase. Even when creating an online resource using Wix, WordPress, Shopify, or other popular site builders, many nuances require a specialist's intervention.
What Should Be Known About the Website's Design?
The platform's appearance and ease of use determine how long the visitor would stay on the site. Within the SEO strategy development, our specialists create UX and UI design of an online resource. Commonly, the same employee fulfills these two operations.
Creation of the UX design involves:
development of convenient site navigation;
creating a functional menu;
setting up interaction with pages.
Creation of the UI design includes:
selection of matching colors;
button placement and design;
choosing the right font style and size.
The UI design may be more significant, e.g., when making e-stores that offer premium goods. Here, the main thing is often to immerse the visitor in the right atmosphere. And the UX design can be more important when creating dashboards, CRM systems, etc.
Features of Content within Startup SEO
Text blocks, descriptions of goods or services, and useful articles should be relevant to the general site theme. Texts should include high-frequency keywords as well as phrases. The keys should be entered naturally into the articles.
Graphic content should be optimized for use on the web. Otherwise, the website will take a long time to load.
Our experts recommend selecting thematic pictures for the texts. Using unique images will help your website rank higher in search results. You can also upload short videos to the online resource.
Peculiarities of On-Page Optimization
Back in 2014, Google and Millward Brown Digital determined that 71% of consumers look online for the products they want rather than the specific brand or store. That's why headings, titles, together with descriptions on the website should be filled with appropriate keywords or phrases in a direct entry.
In fact, these techniques of startup search engine optimization are outdated. It's because modern crawlers excel in smartness. So, they can understand that applying too many keywords in a direct entry is cheating. Therefore, search engines today additionally consider the URLs of pages, the readability of text content on the site, etc.
What Makes Great SEO Content for Startups?
High-quality text materials should captivate visitors, making them spend as much time on the platform as possible.
So, to attract the maximum number of online users, content has to be:
Valuable – articles and descriptions should cover the widest possible target audience. Moreover, under our team experience, you better offer readers only reliable, spectacular, and actual information.
Link-worthy – texts have to contain, e.g., tables, infographics, statistics, and so on. Such data should be taken from reputable sources. Thus, the website visitors will refer to the platform's articles, for example, in different forums.
Shareable – text blocks should be well-written. It's also worth providing buttons on the pages so readers can share the articles on social networks.
Varied – you need to post texts on various topics. Furthermore, we recommend publishing reviews, descriptions, informational articles, etc., on the website.
Optimized – when creating content within SEO for a startup business, you should take care of the presence of relevant keywords and phrases in it. The keys need to be in direct as well as diluted occurrences. Currently, we are developing the project for Campy Company. And our specialists widely apply content optimization there.
Actionable – text blocks should contain elements that require specific actions from the platform visitors. Under Buffer, about 55% of online users read texts for less than 15 seconds. To increase this time, you can place, for example, a calculator, a questionnaire, or a slideshow on the page.
Separately, our experts note Visual content. It includes online videos, charts, memes, and more. Under Becklinko, about 37% of online merchants consider graphics the most important part of their platform content. That's confirmed by the infographic above.
How to Automate Startup SEO Strategy?
Automating the process of promoting an online resource helps save a significant amount of time. And that's extremely important given the high pace of modern life.
Among the main stages of SEO strategy that can be automated, our specialists note: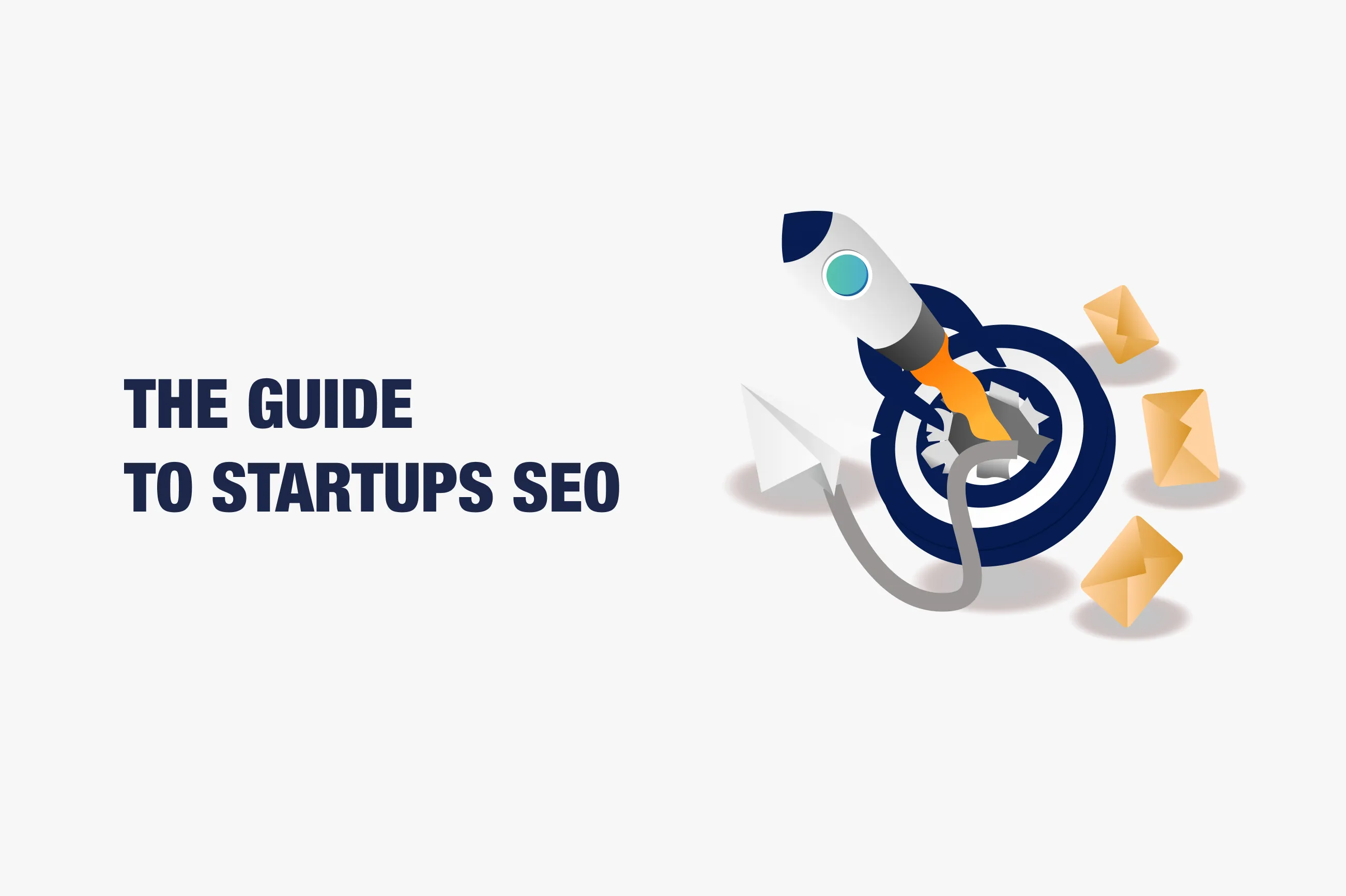 Searching keywords and checking backlinks. For the latter purpose, you may visit, e.g., SE Ranking or OpenLinkProfiler. To research keywords, SEMrush and Google Keyword Planner can be applied.
SEO reports and audits. Here, our experts advise using, for example, Netpeak Spider. It's a desktop app. The software allows you to perform site parsing, data segmentation, compare the rating of your online resource with similar indicators of competitors' sites, and much more.
Notification tools. Apps like these help keep consumers interested and engaged after they leave your platform. Such applications, e.g., send the customers notifications about product announcements, blog posts, etc. We recommend you try PushEngage or iZooto for the mentioned purposes.
Lead generation software. Such apps help personalize the platform's content for each individual user within startup search engine promotion. It greatly increases the conversion on the site. Our specialists currently apply ConvertBox, Proof, and other popular applications.
Social sharing tools. This software helps to automate the interaction of a website with social networks. For such purposes, you may use, e.g., BuzzSumo or Oktopost.
Apps for creating performance reports. SEO specialists use this software to analyze the website operation and plan the following steps within the promotion strategy. Here, you may try, for example, Afrefs or MOZ.
Optimization software. Such applications help to identify the current shortcomings of the online platform. Therefore, these applications are commonly used after the launch of an online resource. Presently, our specialists fulfill their SEO projects using, e.g., ontolo, Screaming frog, etc.
The tools for automating website promotion operations listed above require some experience. Therefore, it's better to entrust the use of this software to professionals.
So, What Is the Best Way to Promote Startups?
Online platform optimization requires a lot of skills. Often promotion is carried out by several specialists. In the case of a startup SEO strategy development, you have to resort to the help of experienced programmers, photographers, and so on.
Make sure your website or app is developed by experienced software developers so that any errors or poor website or app quality wouldn't ruin your SEO efforts.
We at OWlab has helped build and maintain great software since 2012. We assisted numerous startups in their success, so make sure to contact us if you are looking for true experts in the industry.