For novice programmers and those who are just learning, there is always a difficult question, which laptop is best for work. There are many factors to consider in this matter, from performance to keyboard comfort. Therefore, Owlab has compiled the TOP 5 best laptops for you.
What are the Advantages of a Laptop Over a PC?
A computer is a working tool of a student and a specialist, which must always be at hand. It stores developments, training materials and other important data that you cannot do without. Compared to PCs, laptops are a better solution. They are compact and convenient for work and study, as you can always take your laptop with you.
Our company uses both laptops and PCs, because today many laptops have high performance, excellent screen quality and are almost as good as bulky PCs in terms of characteristics. Compactness and mobility will be a huge advantage, especially in today's realities, when your workspace is always at hand. Let's talk about such excellent alternatives.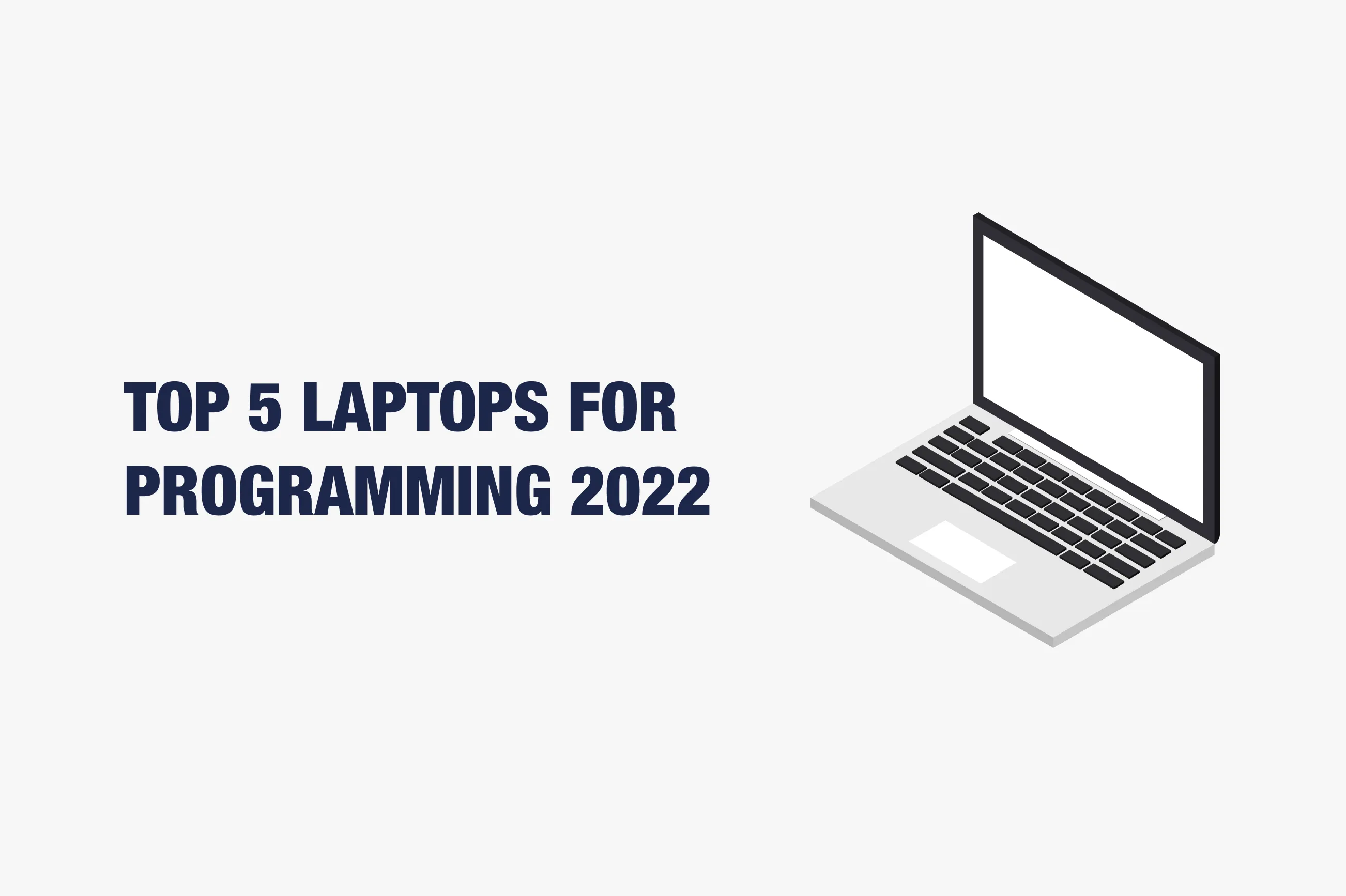 LG Gram 15
Weighing only 1100 grams, a large 15.6-inch display and an ultra-thin body, this is the LG Gram 15. It also has high performance and a long battery life. In addition, it has a metal matte body, which does not leave fingerprints.
This device is perfect for everyday programmer tasks because the 11th generation quad-core processor and 512GB SSD create all the conditions for comfortable work. There are newer models with a different package, but we find this option ideal in terms of price/quality ratio.
Microsoft Surface Laptop Studio
Surface Laptop Studio is the perfect UI/UX and front-end tool for 2022. With this laptop, you can not only work in the field of programming, but also create animation and video. The device is equipped with an Intel Core 11 processor, which allows it to excel at working with large amounts of data without losing performance.
Another distinctive feature of this laptop is the 3:2 aspect ratio, which makes working in the same Visual Studio Code more convenient. Up to 120Hz refresh rate, touchscreen, and smooth scrolling are a welcome bonus with the PixelSense Flow display.
Dell XPS 15 OLED
Equipped with cutting-edge processors, this laptop is ready for any programming challenge to ensure a smooth workflow, no matter the task at hand. The Dell XPS 15 OLED is a great solution, as it has truly impressive features and has a GeForce RTX 3050 Ti in its compact body, which, although not the newest, allows you to comfortably play modern games, edit videos or even work with 3D graphics.
Throw in 64GB of RAM and 2TB of storage, and you've got a coding virtuoso to suit every programmer's needs. Write your own artificial intelligence? Are you developing AAA game startup? This is a powerful 15-inch laptop, expensive but extremely capable.
ASUS ZenBook 14
The 14-inch, lightweight and compact ZenBook with its thinnest body is also perfect for all work and learning processes from beginners to advanced professionals. Today it is the thinnest laptop that has not lost standard inputs and outputs, including HDMI and USB Type-A. This is extremely convenient, because. access to all connectivity options is unlimited.
Connecting a second monitor to a laptop without any hassle is a really big advantage, believe me. Having worked with two monitors, it will be difficult for you to refuse this. Also, the device will be pleased with a long battery life of up to 22 hours, which is an exceptional advantage.
Apple MacBook Air 13
Perhaps the lightest and thinnest device that has excellent performance and overall characteristics. And if we talk about Macbooks on the M1 processor, this is the most optimal laptop for work and study, because. even in active work, the battery will last for 15 hours. Thanks to the 8-core GPU, users get excellent image quality both in workflows and in games with serious graphics. In the 2021 version, manufacturers have already taken care of machine learning. All operations performed in it will be accelerated by the 16-core Neural Engine. No more noise during operation and the complete absence of heating of the device, even with prolonged use - isn't it great for working in IT?!
Of course, one could put the MacBook Pro 14 in the first place, which will clearly give odds to all its competitors, but it all depends on your budget, since the Apple MacBook Air 13 is almost 2 times cheaper than its younger brother, while being an excellent choice for programmers.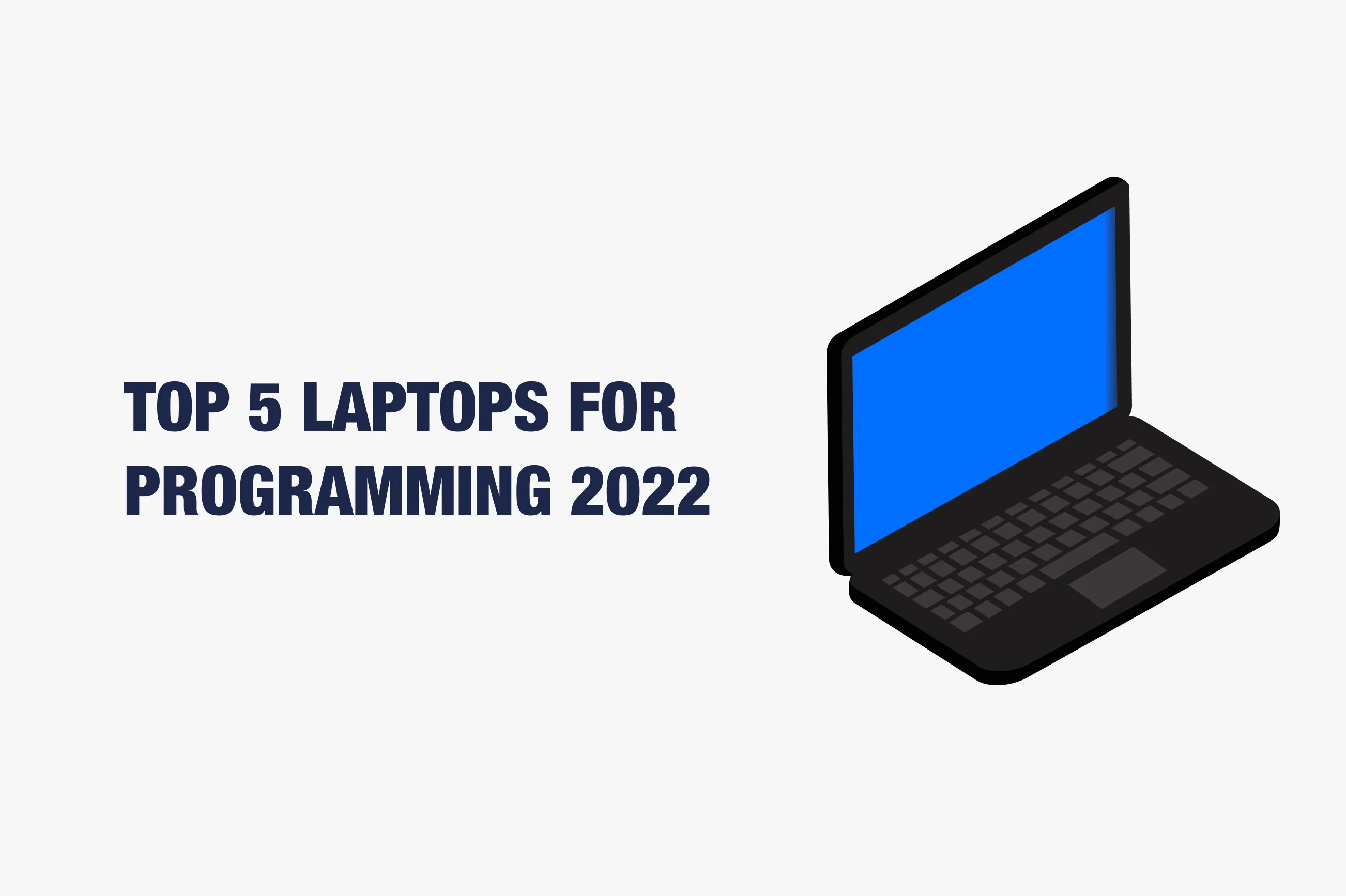 How to Choose a Laptop for Programming?
You can code from anywhere with one of the best laptops for programming. Choosing the right device is not so difficult, however, when narrowing the search area, several factors should be taken into account.
When you run and test your code, you need a certain amount of performance so that your workflow doesn't depend on the limitations of a laptop. Look for the best processors and fast RAM to keep your projects running as they should. Try to choose a fast and high-capacity SSD if you don't want to wait too long for projects and files to load.
Not only are the internal components important, a programmer's laptop should be simple and easy to use. A quality keyboard for coding becomes a mandatory requirement. The display is also important, which should not strain your eyes after several hours of work. If you plan on spending most of your time on the road, consider something thin and light for extra portability, like an ultrabook.
Summarizing our top, we get the following results. Best laptops for programming in 2022:
Apple MacBook Air 13
ASUS ZenBook 14
Dell XPS 15 OLED
Microsoft Surface Laptop Studio
LG Gram 15
We hope this article was useful for you and we helped you make the right choice!