New stage of WEB evolution
Let's first understand what Web 3.0 is and what benefits it will bring to all of us. Web 3.0 is a concept for the development of the next generation of the Internet, which is built around the idea of decentralization. It is assumed that the new online network will allow people to fully own and manage the content they create, anonymize personal data, and become more open and safe. Have you heard of the metaverses? So, the metaverses go hand in hand with Web 3.0, because one of the main ideas of the metaverses is the creation of content by users, and the metaverses themselves will be built on the blockchain, and the new Internet itself solves this problem. It is unlikely that this transition will happen in a couple of years, but the first steps are already taking place, and some elements of WEB 3.0 are already being introduced into mobile app development and web development.
What problems can solve Web 3.0?
The current stage of Web 2.0 is focused on the user and the growth of information. It is already possible to independently create content, manage it and interact with other users. During this period, blogs, social networks and other platforms are actively developing, there are more opportunities for content visualization. Today, however, the main disadvantage of Web 2.0 is increasingly emerging to the surface - excessive centralization. Despite the rapid development of user-generated content, in reality it is owned by Facebook, Google, Amazon and other corporations. They own more than 90% of the servers that host the sites and applications, which gives them the ability to control all content. As a result, users face censorship, disclosure of personal data to third parties and intrusive targeting, information leaks and duplicate content. In this regard, there is a need for a distributed system that would solve the above problems, that is, in Web 3.0. At this stage, users should become full owners of their own content, be able to monetize it and exchange information using decentralized services. That is why many web development companies are actively engaged in blockchain development.
Metaverse VS Web 3.0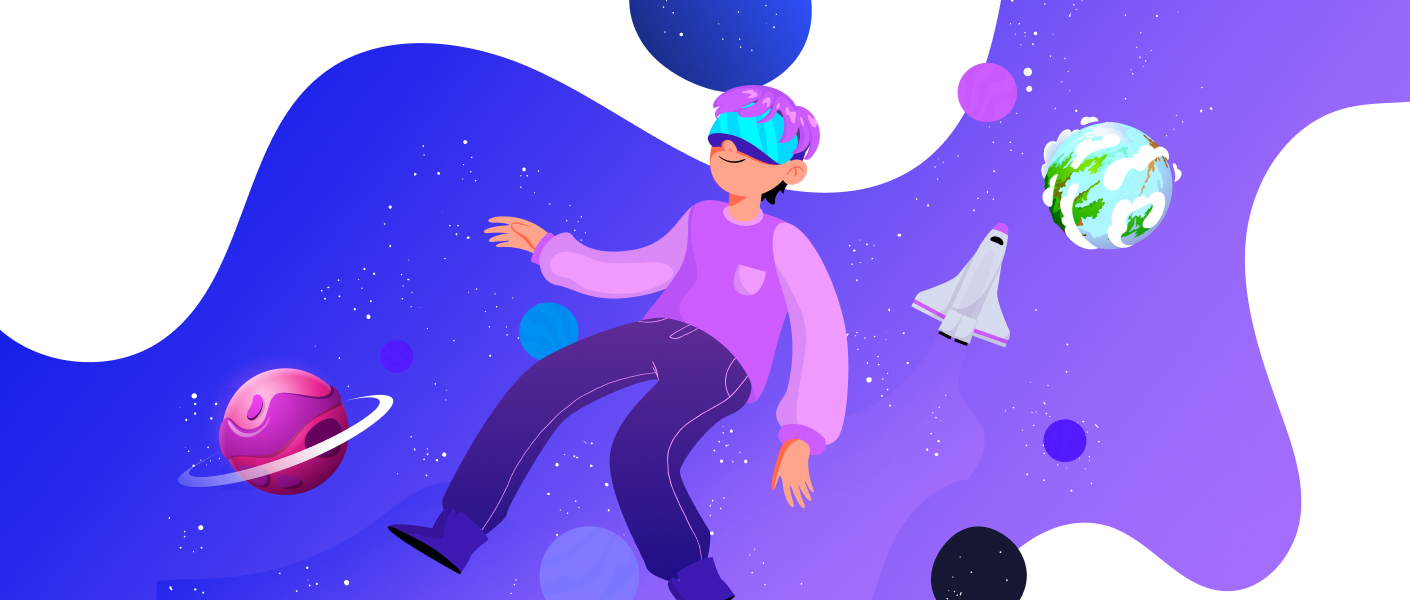 Metaverses in the future are full-fledged digital worlds that users can enter by creating their own avatars. Blockchain development is an integral part of creating a metaverse, since all content will be created and monetized by users themselves, which is why Web 3.0 is identified with metaverses. However, what is the difference between these concepts? Metaverses are platforms created by corporations where users can interact with each other. Web 3.0 is rather a specification that will set the rules of operation and become the basis for the interaction of all elements within the metaverse. For example, it will ensure privacy, security of financial transactions, security of user data and seamless communication between different systems. ML (machine learning) will also become an integral part. This will solve many problems related, for example, to content moderation and compliance with platform rules.
Blockchain in the new era of the Internet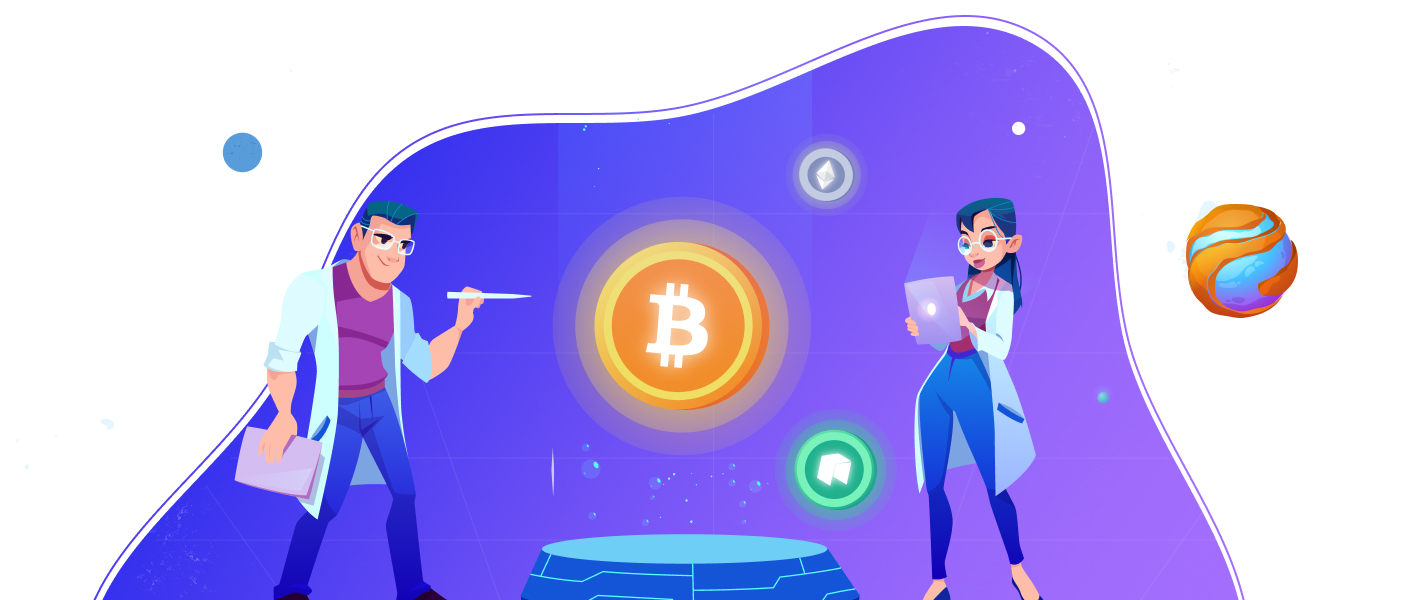 This article has already mentioned the role of blockchain development, and for good reason, since blockchain development is the main core for Web 3.0. As Web 3.0 networks will operate through decentralized protocols, the building blocks of blockchain technology and cryptocurrencies, we can expect strong convergence and symbiotic relationships between these three technologies and other areas. They will be interoperable, easily integrated, automated through smart contracts, and will be used to enable anything from microtransactions, censorship-resistant P2P data storage, to a complete change in how companies manage and conduct business. Blockchain development will have a significant impact on the economy, because the impact of Web 3.0 goes far beyond the Internet. With the development of its segments, we will observe an increasing digitalization and decentralization of the economy. If digital services already existed in Web 2.0, for example, in the form of various subscriptions, today you can buy digital goods for tokens, and you can pay for coffee or even buy a car with cryptocurrency. This will provide more opportunities for investment and creation of new startups. Blockchain development companies are becoming more and more in demand in the market, and for good reason, because this technology is the future of the new Internet.
Pros and cons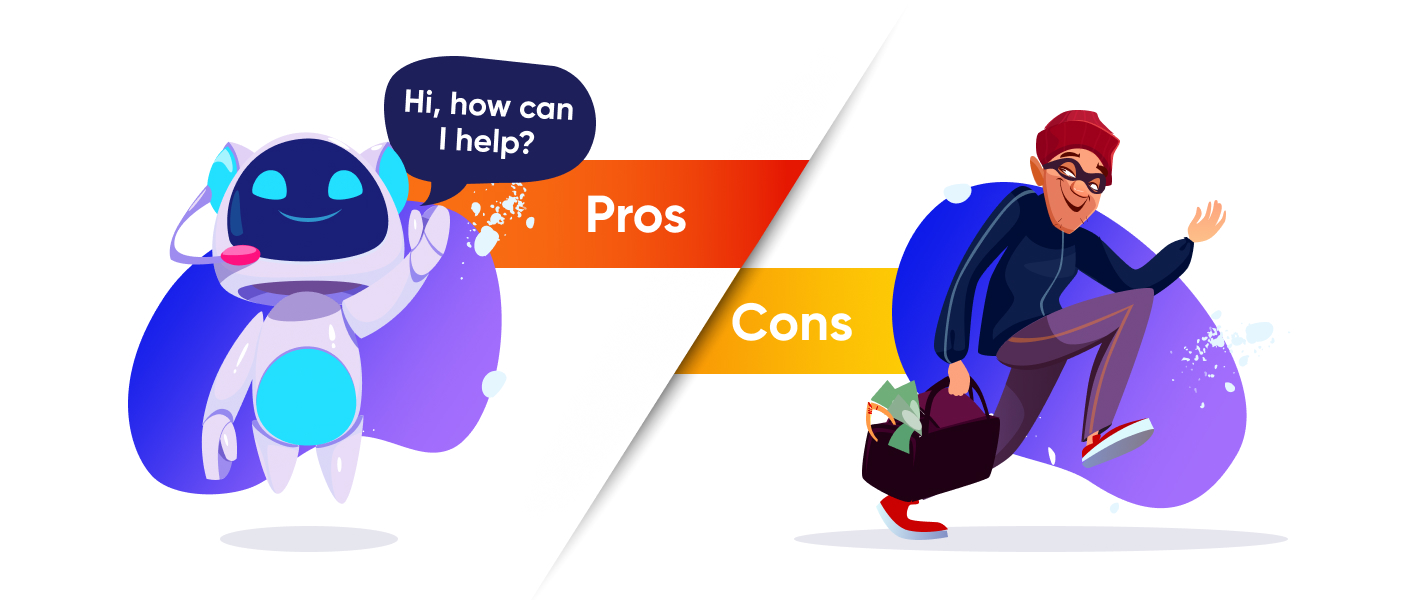 Like any other new technology, Web 3.0 has a number of advantages and disadvantages. A decentralized system will allow users to have more control over their personal data. Sites and services will no longer be able to collect personal information from users without their consent. Removal of content by any services will become impossible, since the database is distributed over several thousand computers. It is assumed that inappropriate content will be moderated by artificial intelligence, or it can be hidden by a joint vote of users.
Advantages of a decentralized system:
Intermediaries such as Amazon and Google, and even the government, will no longer control user data, services or sites.

More efficient information retrieval.

Web 3.0 can become the basis for the development of new technologies such as ML, AI, the Metaverse.

Improved security of personal data.

New ways to earn money online.

Security of financial transactions.

The ability to monetize your own content without the external influence of corporations.
Disadvantages of Web 3.0:
Possible increase in cybercrime.

Potential for large cases of misinformation to emerge.

It will become more difficult to hide your identity.

It will not be possible to moderate content manually.
Although most of the disadvantages can be eliminated with the help of AI development, however, it cannot be denied that there is no perfect protection. Nevertheless, the opportunities that are opening up for users thanks to blockchain development and web development in Web 3.0 cannot be overestimated. The new Internet will be more deeply integrated into our lives. IoT, Metaverses, blockchain development and the transition to Web 3.0 will be the key areas for the development of the Internet.