Growing sales and satisfied customers are essential to the success of any business. A well-built relationship between the client and the company can contribute to this. Customer retention can play a key role here. Studies show that retaining a customer is 6 times cheaper than acquiring a new one, which in general has a qualitative effect on the success of any kind of business. So what does CRM have to do with it? Let's find out.
What is CRM System?
CRM stands for Customer Relationship Management. Such software allows you to automate and speed up business processes and allows you to better build interaction with customers.
CRM allows you to increase sales, collect statistics about products, employees, customers and conduct high-quality analytics with more information. CRM is implemented by both large and small businesses, because the main task and key purpose of such systems is to collect and store information about the client. Such systems can store information of various kinds - from the name and surname of the client to his phone number and address. Also, the CRM system can register which ads worked for the client, thus it becomes possible to launch CRM marketing and monetize your client base.
The client visits the site repeatedly, adds the product to the cart but does not buy? Why not give him a small discount to encourage him to buy the product? Did the customer buy a laptop? Why doesn't he offer a computer mouse and mouse pad set? At the same time, there is no imposition, this is the product that most likely interests the buyer. Thus, you help your client to choose the right product and get additional income. These are just a couple of examples of possible use cases for CRM systems.
3 Reasons Why
How to increase business profitability, improve your service and increase productivity? I think you have already guessed that the answer is Customer Relationship Management.
Clear and consistent communication with the customer is key to running a business. There can be a lot of clients, as well as information about them, and if your business is aimed at taking an individual approach to each client, this information needs to be stored, sorted and analyzed. This is where CRM comes into play.
Increasing profitability occurs not only by acquiring new customers, but by retaining old ones. By making an "ordinary" client a "regular" one, you save on marketing, and even more, by building friendly relations with a client, he will advertise your company himself.
The database stores the entire history of interaction with the client, which allows any employee to quickly obtain the necessary information - this improves your service.
What about performance? Your team can quickly operate on a huge amount of data, and many processes are automated - this is the third reason why CRM is important for business.
Role of Business Automation Development
The more functional the system and the more accurate its orientation to the tasks and structure of the business, the more benefits it will offer its users. By automating most of the processes in the company, you increase productivity, and as a result, service and profitability increase. If you correctly implement CRM, establish business processes in it, you can automate up to 95% of tasks, both routine and serious. This reduces the workload on staff and minimizes the human factor. If automatic formation of deals and clients is set up, then there will be no missed calls, which means that you will not lose potential clients and profit.
For example: Previously, a manager had to spend from 30 minutes to 1 hour to draw up a contract. Thanks to automation, this time is reduced to 2 minutes, which allows the manager to process more applications. More processed applications - more profit.
Developing Your Own CRM System or Using a Ready-Made - Which is Better?
Many companies use ready-made CRM systems, but to get unlimited functionality, you have to pay. Moreover, your company may need a certain set of functions that are not available in ready-made systems, in which case you will need the services of a customer relationship management system development company.
Benefits of developing your own CRM system:
Individualization of the system for specific business processes. Your own system will have all the functionality you need for your business.
More complete integration of the system into existing databases. Such a system can operate with any data you need.
Better scalability. Ready-made systems are always designed for some level of load - cheaper options may not be able to cope with data processing. Own CRM-system is initially designed taking into account the expectations regarding the growth in the number of customers.
The disadvantages of this approach are not deprived:
Need more time to implement
Higher cost than ready-made systems
For a business that plans to scale in the future, a more effective option would be business automation system development and the development of its own CRM system.
Who Needs a CRM System Development?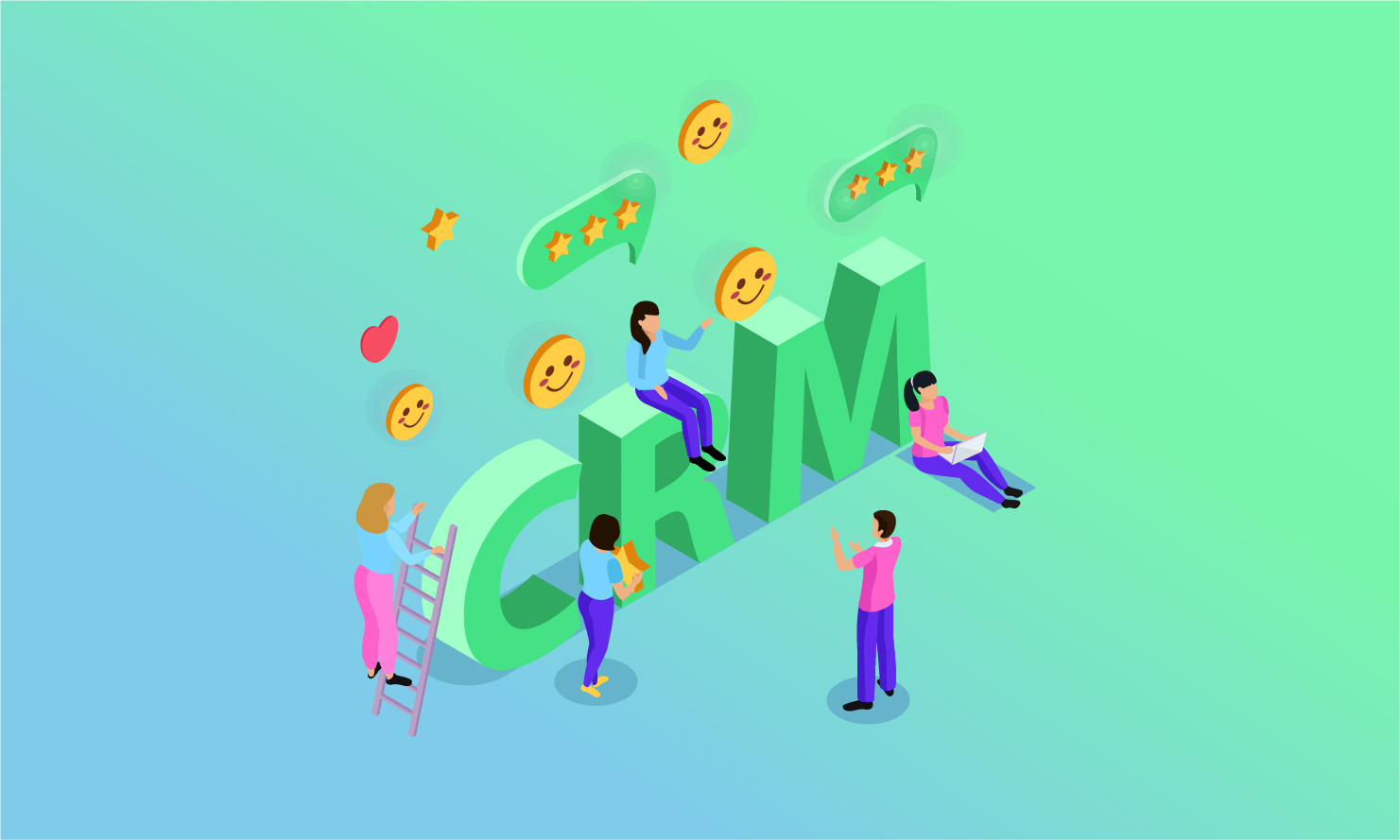 Customer relationship management systems are suitable for all areas of business and are most often used by:
Hospitality and restaurant business
Infobusiness & Marketing
Online shopping
Consulting companies
Real estate agencies
Construction companies
Logistics companies
Travel agencies
All types of businesses that are associated with the sale of goods and services that have extensive or constantly growing customer bases need business automation system development and CRM systems.
If you need to develop a system that will allow you to easily deal with a huge amount of data - Owlab is a company with many years of experience in business automation system development. You can take a look at the Case Studies section to make sure of our competence. Our approach in business automation system development will help you find the right solution for your business!
Your challenges — our solutions!