In recent years, the planet has witnessed a swift advancement of synthetic intelligence, with conversational AI being one of the most broadly accepted technologies in the domain. Conversational AI is a subset of Artificial Intelligence that allows computers to comprehend, process, and react to human language in an organic way.
This technology has swiftly become a sought-after tool for businesses seeking to automate their customer service, sales, and marketing processes. In this manuscript, we will explore the latest tendencies in conversational Artificial Intelligence and their influence on businesses.
What is Conversational AI?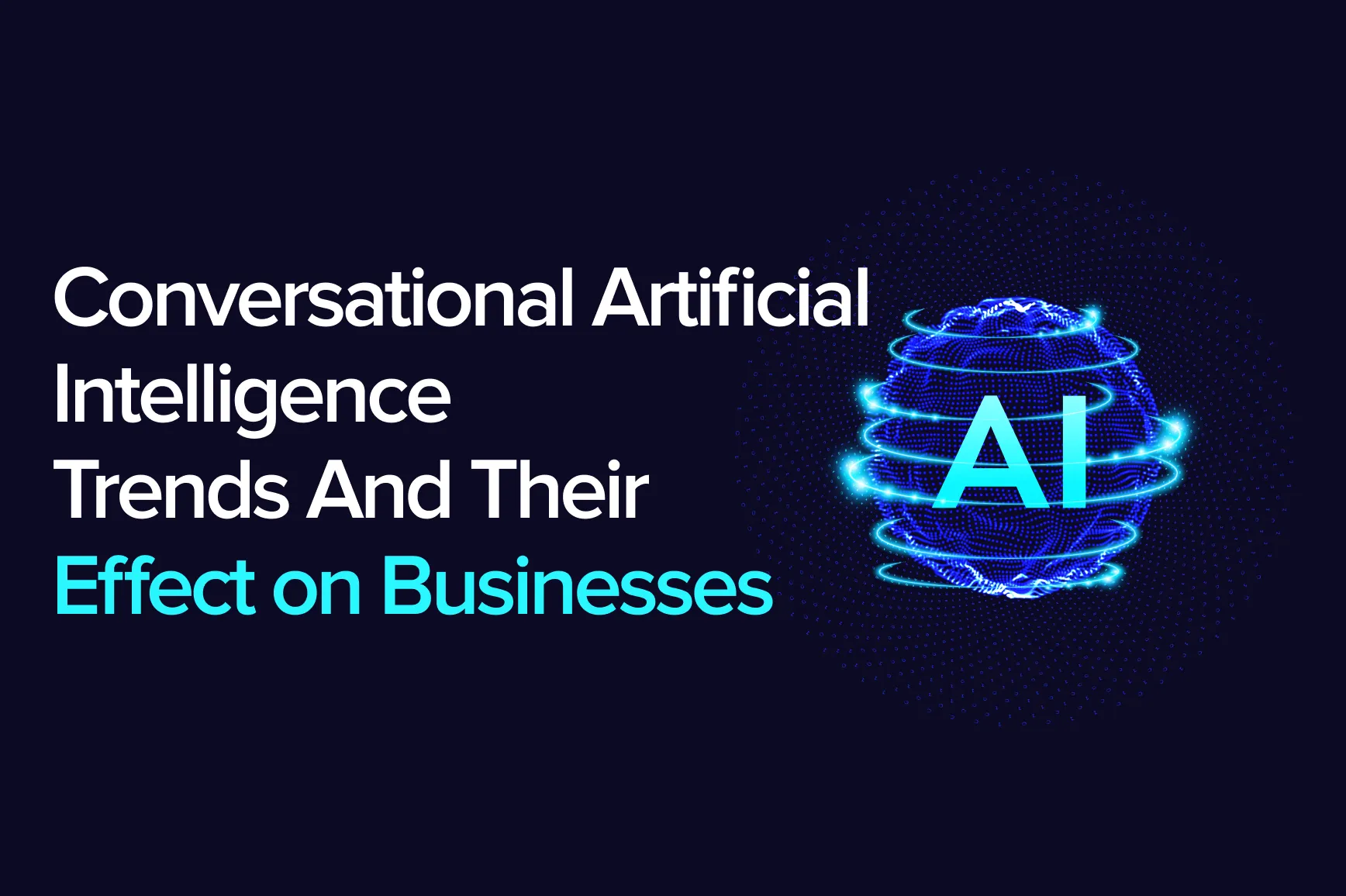 Conversational AI is a technology that allows machines to mimic human conversation. It is a category of synthetic intelligence that deals with natural language processing, machine learning, and chatbot creation. The technology is utilized to construct chatbots, voice assistants, and messaging apps that can interact with users in a natural language.
Thanks to new developments in the world of AI and open APIs like in ChatGPT, it has become much easier to implement advanced language model technologies for chatbots in various business areas. In this way, companies can run their business more efficiently and save a lot of resources such as time and money.
Why is Conversational AI imperative for businesses?
In recent times, AI-powered conversational technologies have become an essential tool for businesses.Thanks to AI chatbot development, a business can significantly increase sales efficiency, increase customer engagement and reduce the burden on their own employees. These technologies can also diminish costs related to human customer service representatives and streamline business processes.
All you need to do is contact an AI chatbot development company like Owlab so that we can create the right environment for implementing AI technologies. Modern chatbot development has become simpler and does not require many resources, but the impact of chatbot AI on business is enormous.
With a relatively small investment, you get a tool that can increase the efficiency of your enterprise by more than 60% (when it comes to customer service and sales). You can learn more about how AI chatbots affect business by reading this article.
Chatbots and Voice Assistants
Chatbots and voice assistants are two of the most prevalent forms of conversational AI. Chatbots are computer programs that employ NLP and ML to mimic human conversation. Voice assistants, on the other hand, are gadgets that can identify and respond to human speech. They are commonly used in households and offices as personal assistants.
Chatbot development can become a rubicon for your business, as modern technologies allow you to replace an employee in many cases. The chatbot does not need to pay a salary, however, its efficiency can be much higher than that of a chat operator, because the chatbot does not sleep, it has no days off and is available 24/7.
Advanced technology is indistinguishable from magic at all. Modern voice assistants, with their advanced language model and machine learning, make it possible to have a "live" conversation. AI is so advanced that your client will not even understand that the bot is talking to him!
Tendencies in Conversational AI
Chatbots with Emotional Intelligence: Chatbots with emotional intelligence can identify and react to emotions. This technology can assist businesses to deliver superior customer service and enhance customer engagement.
Multi-Lingual Chatbots: Multi-lingual chatbots are becoming increasingly popular, as businesses seek to expand their global reach. These chatbots can interact with customers in multiple languages, making it easier for businesses to communicate with customers in different countries.
Integration with Messaging Apps: Conversational AI is being integrated with messaging apps, such as WhatsApp and Facebook Messenger. This integration allows businesses to interact with customers on the platforms they are already using.
Voice Assistants in Cars: Voice assistants are being integrated into cars, making it easier for drivers to control their vehicles and access information while on the road.
Conversational Commerce: Conversational commerce is the use of conversational AI in e-commerce. Chatbots can be used to guide customers through the shopping process and help them make purchases.
Effect of Conversational AI on Businesses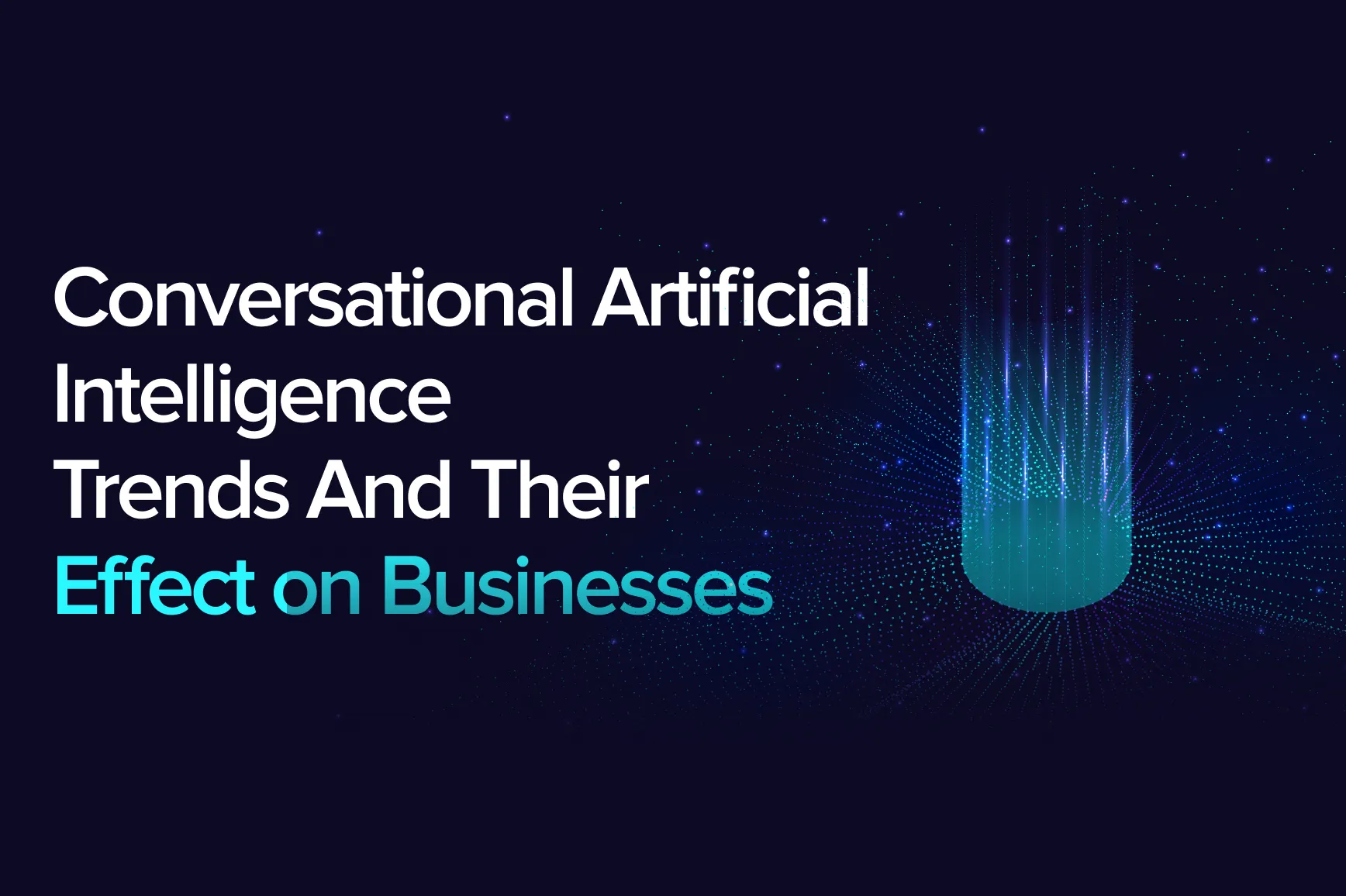 The effect of conversational AI on businesses can be substantial. By utilizing chatbots and voice assistants, businesses can deliver 24/7 customer service, decrease customer service costs, and enhance customer engagement. Additionally, conversational AI can assist businesses to streamline their sales and marketing processes and enhance their overall efficiency.
Conversational AI Chatbots are not just a trend, it's an arms race! If you are ready to change your business forever and leave your competitors far behind - contact us. Owlab has been developing software for over 10 years and has clients all over the world.
Conclusion
Conversational AI is a rapidly expanding technology that is transforming the way businesses interact with customers. The latest trends in conversational AI, such as emotional intelligence, multi-lingual chatbots, and integration with messaging apps, are further driving the adoption of this technology. As conversational AI continues to develop, businesses that embrace it will have a substantial competitive advantage.