A Customer Relationship Management system is a must-have tool for businesses aiming to enhance satisfaction of clients, manage customer interactions, and drive revenue growth. However, not all systems fit the unique needs and requirements of every business. Custom CRM system development can be the solution, providing a tailored platform to streamline processes and drive results.
In this article, we'll delve into the benefits of custom CRM systems development, what to consider when choosing a custom solution, and how bots can enhance the workflow of a Customer Relationship Management system. From the advantages of a flexible and scalable platform to the power of data-driven insights, we'll explore what makes custom CRM systems an investment worth considering for businesses of all sizes.
The Advantages of Custom CRM System Development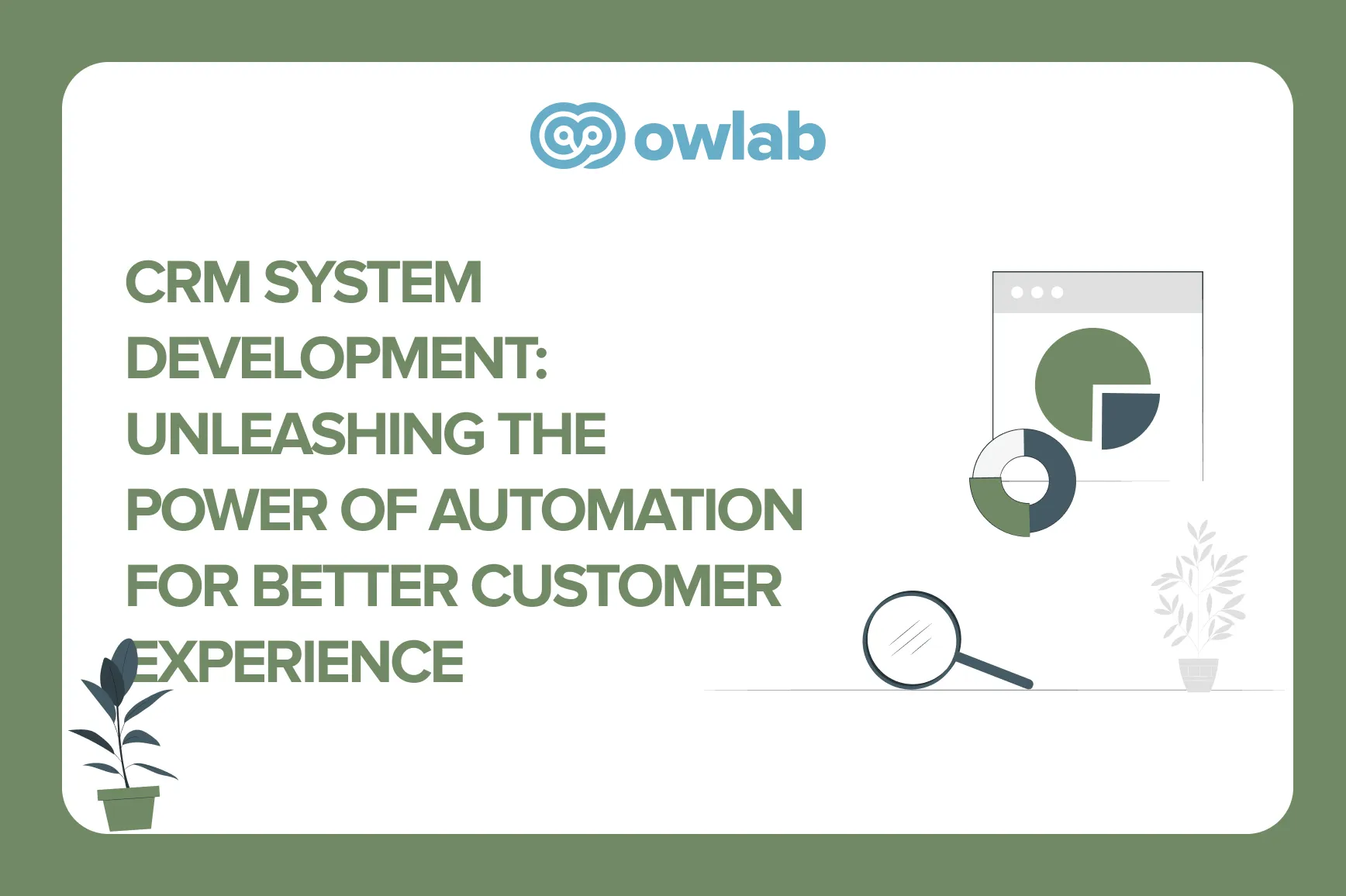 Unlike buying ready-made solutions, developing your own company ecosystem is a long-term investment that will have a positive impact on your business performance and your image. Here are the main benefits of BPA and CRM systems:
Enhanced customer satisfaction: A centralized platform for managing client interactions and tracking behavior leads to a better understanding, enabling personalized experiences and increased customer satisfaction.
Improved efficiency: Automation of manual processes saves time, reduces errors, and boosts productivity, leading to higher efficiency.
Better data management: A unified repository of customer data provides a single source of truth and enables data-driven decision making, improving the accuracy and completeness of customer information.
Increased sales and revenue: Prioritizing and managing sales leads, and gaining insights into customer behavior improves conversion rates and sales strategies, leading to increased revenue.
Improved collaboration: A shared platform for teams to work together and share information enhances communication and alignment, leading to better teamwork and quicker decision making.
Better customer insights: Analysis of customer data provides valuable insights into behavior, preferences, and feedback, enabling businesses to make informed decisions and improve the experience of your clients.
Cost savings: Automation of manual processes and reducing paper-based systems reduces operational costs and lowers the risk of errors, saving costs in the long run.
Also, thanks to such software, you can significantly increase the productivity of your employees. BPA bots in CRM systems greatly facilitate the work of employees and provide you with complete information about the effectiveness of their work.
Thus, it is possible to reward distinguished managers and create more positive incentives to work better. According to a recent Oxford University study, satisfied employees are 13% more productive. Satisfied with their tasks and working conditions, employees tend to work faster and, more importantly, convert more.
Bots Elevating the Workflow of a CRM System
Bots are powerful computer programs that can perform tasks automatically, freeing up human workers to focus on more complex and creative tasks. Integrating bots into a CRM system can revolutionize various processes, including lead qualification, customer service, data entry, and reporting and analytics.
Lead qualification: Bots can automate the time-consuming task of lead qualification by gathering information from potential buyers and scoring them based on predefined criteria. This enables sales teams to quickly identify the most promising leads and prioritize their efforts.
Customer service: Bots can handle routine customer inquiries and support requests, providing instant responses to clients and improving the overall experience and satisfaction.
Data entry: Automating the tedious task of data entry, bots can gather information from various sources and populate the CRM system with accurate data, saving time and resources.
Reporting and analytics: Bots can gather and analyze data in real-time, providing data-driven insights to support informed decision making and respond quickly to changing market conditions.
Is it Worth Developing Your Own CRM System?
Custom systems and automation bots can significantly improve business processes and customer satisfaction. The benefits of having a tailor-made solution include increased efficiency, better data management, increased sales and revenue, improved collaboration, and better insights of your clients.
Meanwhile, the integration of bots into a Customer Relationship Management system can automate various tasks such as lead qualification, customer service, data entry, and reporting and analytics. Ultimately, investing in the development of a custom software can lead to cost savings, increased productivity, and a competitive advantage for businesses of all sizes. It's worth considering the option of ordering business process automation software to streamline processes and drive growth.
Owlab is a professional company specializing in the development of CRM systems and BPA bots. With a team of skilled developers and a proven track record, Owlab is well-equipped to help you optimize your business processes and boost your productivity. If you're in need of a customized CRM solution or BPA bot, consider ordering from Owlab to get the expertise and results you need.
Conclusion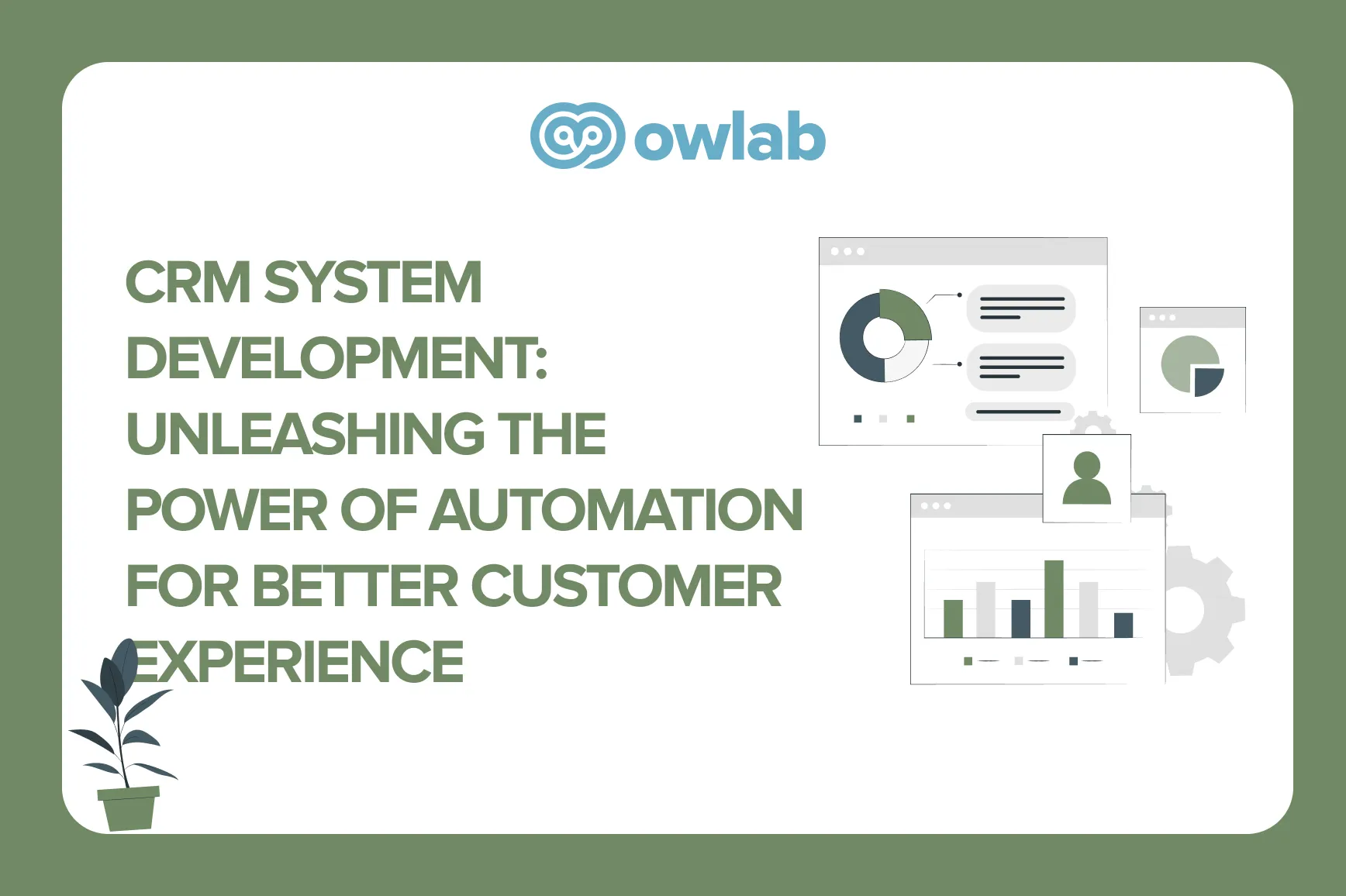 In conclusion, custom CRM system development and the integration of bots can help businesses streamline processes, provide a better customer experience, and drive growth. Organizations seeking to stay ahead of the competition and improve their competitiveness should consider custom BPA software development.
Maximize your business potential with Owlab, a company with a decade of experience in automating processes and driving profitability. Get in touch with us today and take the first step towards a more efficient and effective business.
Here are some case studies of software developed by Owlab:
KOALA DESK - Cloud Project Management Software For Small Project Teams
The Event - Progressive and High Performance CRM System