Choosing the Best Payment Gateway for Your Business
Find the Right Payment Gateway for Your Business - Tips and Options
Online shopping has ceased to be something unusual and more and more people are buying goods on the Internet. E-commerce is gaining momentum and has already penetrated almost all areas of business. Online payment for an Uber, a plane ticket, purchase of goods or monthly payments for various services - all this is possible thanks to Payment Gateways. In this article, we will discuss how to choose the best Payment Gateway for your business and explain why such services are needed.
What is Payment Gateway For?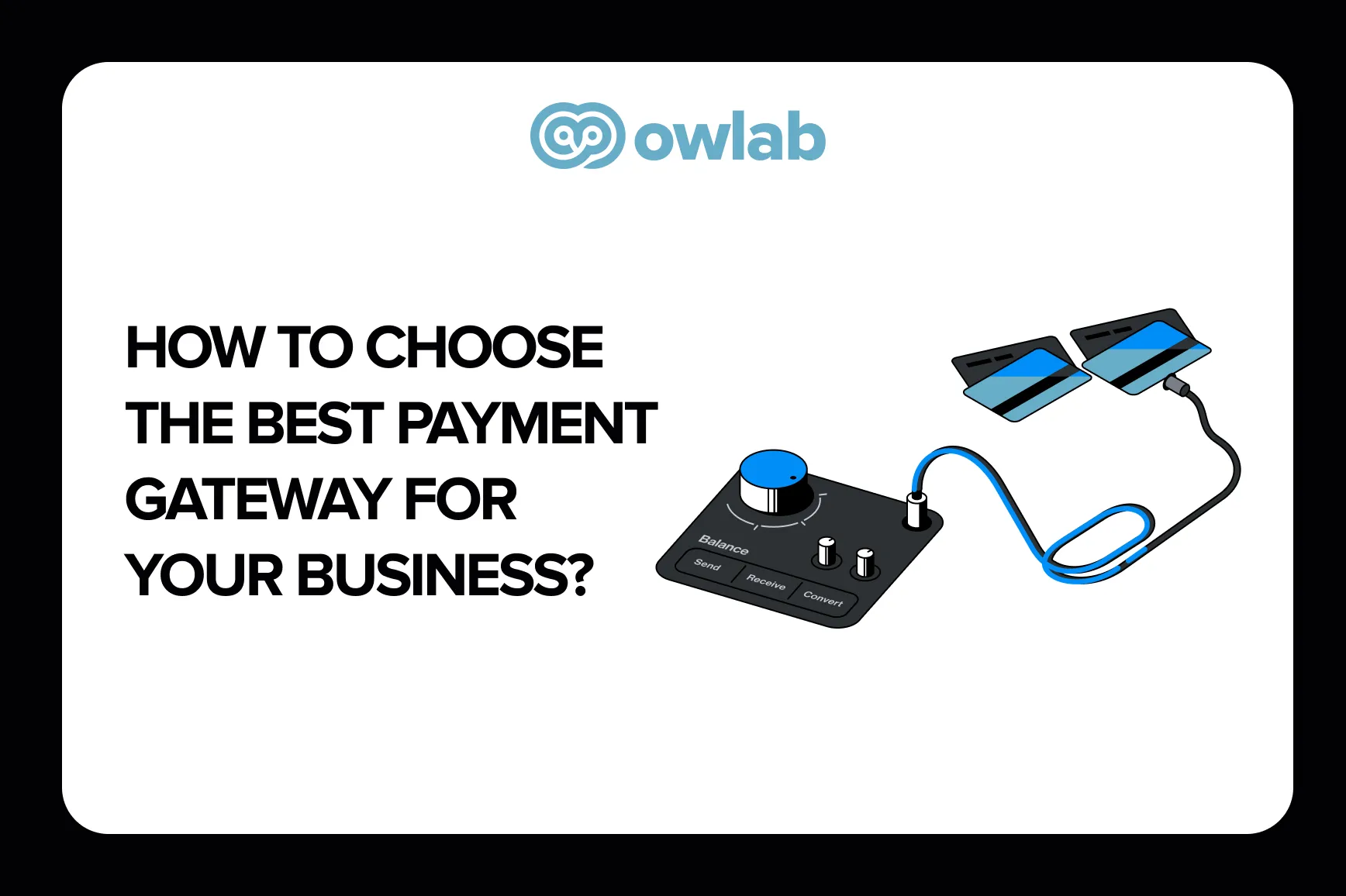 A payment gateway is an online service that facilitates the transfer of funds from a customer's bank account or credit card to a merchant's account. It acts as an intermediary between the customer and the merchant and is responsible for securely processing and transmitting payment information.
Payment gateways are used by businesses to accept online payments for their products or services. They integrate with websites, mobile apps, and other online platforms to provide a seamless checkout experience for customers.
The payment gateway encrypts sensitive information, such as credit card numbers, and transmits it to the payment processor for authorization. Once the payment has been processed, the payment gateway sends the transaction information back to the merchant, who can then access the funds in their account.
In short, a payment gateway is a crucial component of any online business, as it enables merchants to securely and efficiently process online payments from customers.
Things to Consider When Choosing a Payment Gateway
Choosing the best payment gateway for your business can be a challenging task, but it is a crucial decision as it can greatly impact the success of your online sales. Here are some important factors to consider when choosing a payment gateway:
Payment Types Supported: Consider the different types of payment methods you want to accept (e.g. credit and debit cards, PayPal, Apple Pay, etc.). Ensure that the payment gateway you choose supports the payment methods that you want to offer to your customers.
Fees and Cost Structure: Payment gateways often charge transaction fees, setup fees, monthly fees, and other costs. Compare the fees and cost structure of different payment gateways to determine which one offers the best value for your business.
Security: Security is a top priority when it comes to online payments. Choose a payment gateway that has robust security measures in place, such as SSL encryption and fraud protection, to ensure the safety of your customer's sensitive information.
Integration: Ensure that the payment gateway you choose integrates easily with your existing systems, such as your website or shopping cart. This will help streamline the checkout process for your customers and reduce the chances of technical issues.
User Experience: A smooth and user-friendly checkout experience can significantly impact customer satisfaction and increase conversion rates. Consider the checkout experience offered by different payment gateways, including the design, speed, and ease of use.
Customer Support: Reliable customer support is essential, especially if you encounter any issues with your payment gateway. Look for payment gateways that offer 24/7 support and have a good reputation for resolving customer problems.
Scalability: As your business grows, your payment needs may change. Choose a payment gateway that is scalable and can accommodate future growth and changes.
Most Popular Payment Gateways
PayPal: One of the most well-known payment gateways, PayPal allows businesses to accept payments online via credit card, bank transfer, or PayPal balance. It offers a simple setup process, 24/7 customer support, and a variety of security measures to protect merchants and their customers.
Stripe: Another popular choice for businesses, Stripe offers a user-friendly platform and customizable checkout process. It supports multiple payment methods including credit and debit cards, as well as Apple Pay and Google Pay.
Square: A comprehensive payment solution for businesses, Square offers a range of features including a point-of-sale system, invoicing, and payment processing. It also provides customers with a secure and streamlined checkout experience.
Authorize.Net: A trusted payment gateway for over 20 years, Authorize.Net offers a range of security measures and 24/7 customer support. It supports various payment types, including credit and debit cards, as well as eChecks.
2Checkout: A flexible and secure payment gateway, 2Checkout supports over 87 payment methods in 15 languages and 26 currencies. It offers a customizable checkout process and integrates with various shopping carts and platforms.
Conclusion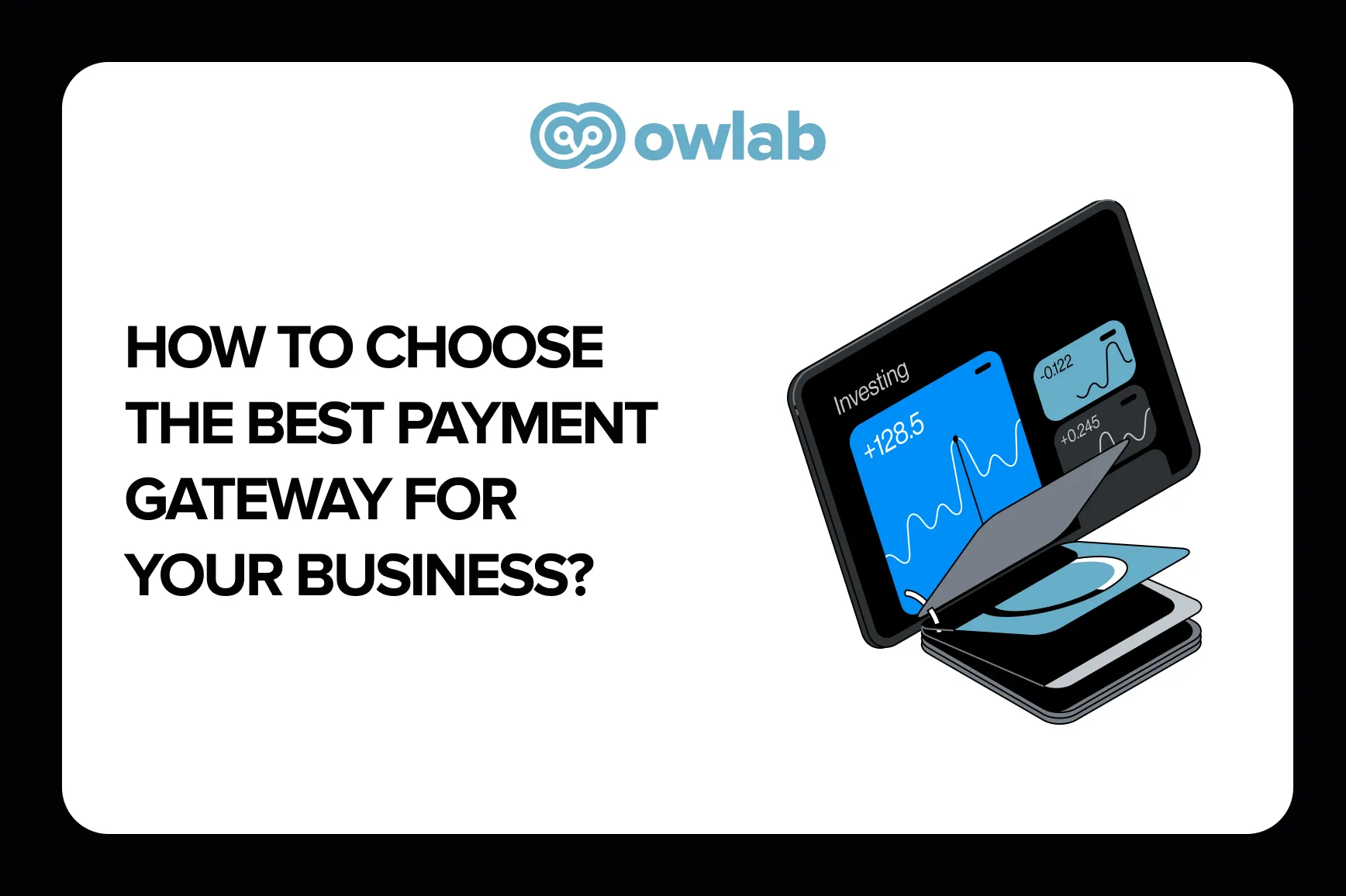 In conclusion, choosing the right payment gateway for your business is an important decision that can have a significant impact on the success of your online sales. Consider the factors mentioned above and do your research to find the best payment gateway for your specific needs. You can also develop your own payment gateway, which is perfect for your business. Owlab has experience in developing such projects. Here are some case studies of payment gateway development from Owlab
Crypto Payments - High-tech Gateway for Payments in Crypto-Currencies
TenX - Finance Web Service Development
It is important to choose a payment gateway that meets your business needs and offers a reliable and secure checkout experience for your customers. Owlab can help you integrate any off-the-shelf solution or build your own, such as a unique payment gateway for cryptocurrencies. You can contact us for a consultation by filling out the contact form below. We hope this article was useful for you, rate it and share it on social networks!