A startup is a major source of innovative products or services that solve pains and problems, generate wealth, build careers, and stimulate the economy in various ways. Despite ambitious goals, however, statistically, 90% of startups fail . The thing is, like any other growing thing, a startup has a life cycle. A startup project usually goes through six specific stages as it develops. So where do a vast majority of entrepreneurs go wrong?
At Owlab , we possess extensive experience in this area, so we try to explain how novice entrepreneurs can avoid basic mistakes and really hit the spot with their up-and-coming projects.
6 Main Stages of a Startup
There is no universal approach to describing startup development . Different models separate stages of growth based on the decisions made, the goals the founder is aiming for, or the attraction of external funding. We consider the following phases of a startup to be the main ones:
Concept and Research
Even the most ingenious and potentially profitable idea is not easy to translate into a feasible project. Most of the "million-dollar ideas" do not pass the maturity test even before a project launch. It is much worse if it happens in the course of very costly campaign attempts.
Before doing anything, it is important to study your target audience and the compliance of the new product with market requirements. At this stage, you should clarify the following questions:
Is there really a need for your product or service out in the market?
How unique is it and what problem does your idea solve?
This will require research of the industry/market and potential competitor offers, as well as close communication with hypothetical customers. Once you indicate a demand for an idea, you can go on and create a business plan, define your mission, and set goals for the near term.
Commitment
After all the preliminary studies, it is time to move from concept to practice. Build a prototype, develop a workflow, secure funding, start building a team, and keep refining the business model. Start working on a minimum viable product and launch a publicity campaign. Make sure you prioritize MVP features .
With a thorough plan in hand, you will be able to drive your brand and outline the right company structure. Consider protecting intellectual property (creating a legal package) and building relationships with co-founders, partners, and suppliers. At this stage, your team should be fully prepared, all hypotheses tested and correct conclusions drawn.
Traction
Usually, after the first year of work, you can start actively sharing information about the results of your work (if they are positive, of course). This way, you will understand whether your efforts are really worth something. If so, select key personnel, including the board of directors.
Focus on expanding your customer base and fully matching the new product to the market. To develop a startup, you must take steps to find the first adopters of your conceptual solutions. You can speed up development and set key performance indicators (KPIs). This is the only way to pave the way to the heart of the mass consumer. As soon as demand starts to grow, look for additional funding.
Refinement
In the second year of operation, you will have enough feedback to understand whether everything is as good with your product as you expected. Employ user feedback to improve it. This will help maintain or even increase demand and stay on top of the latest market trends.
The sooner you start interacting with customers, the more of them you will have interested due to the growth of trust. Your brand will first become recognizable and then authoritative if you find the right answers to these questions: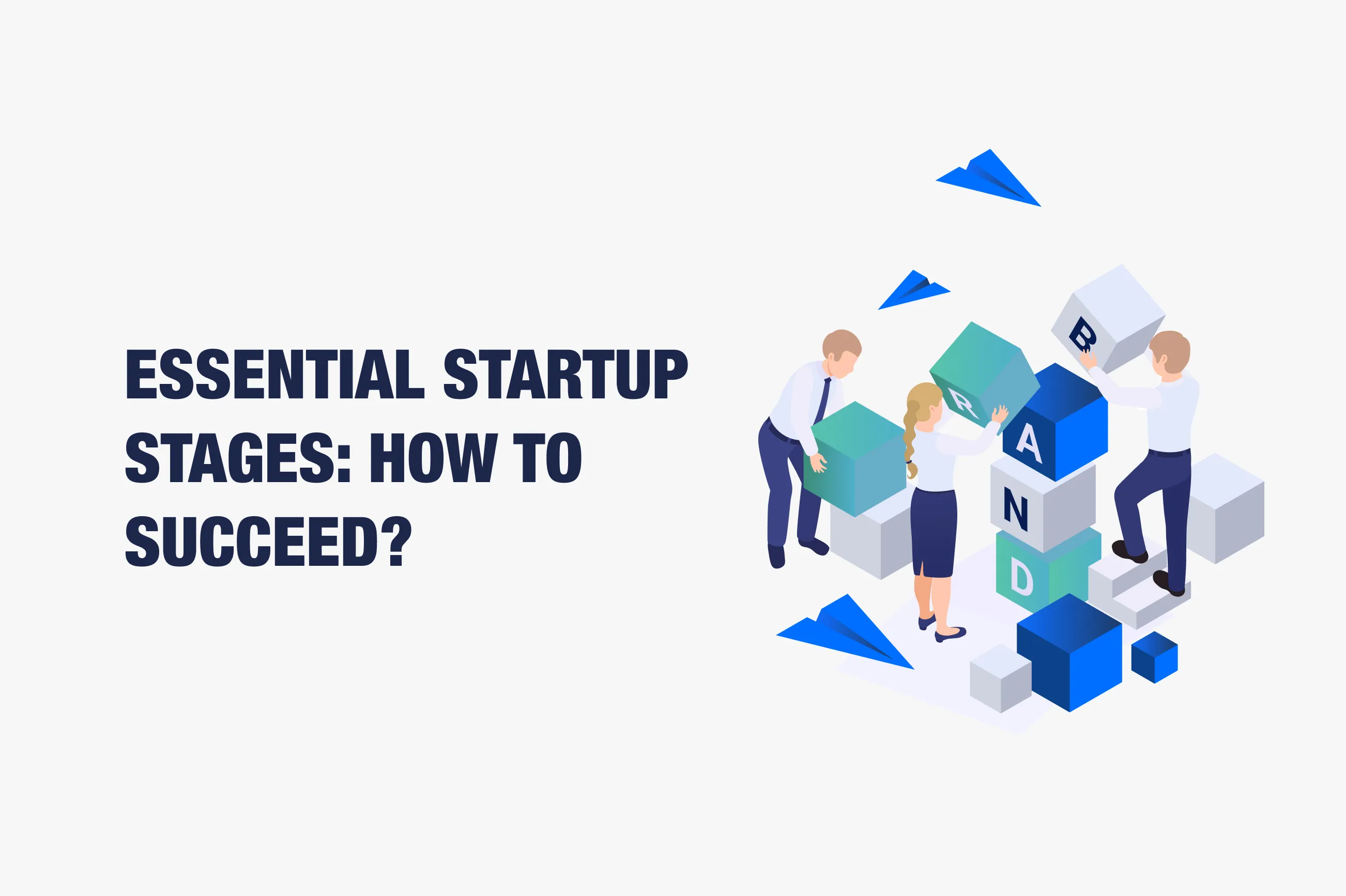 How to optimize processes?
Are there algorithms that can be excluded?
Is your performance in line with forecasts, and if not, why is it declining?
Test strategies, track KPIs, social media analytics and any other data that will help you make decisions.
Once you make sure your product meets the market expectations, it is necessary to ensure further expansion of the client base, new offers and the company itself. You will replicate successful solutions based on proven processes and marketing strategy optimization. This way, you can effectively increase conversion rates and attract new customers.
Modernize your workforce and infrastructure to support your growing workload. For the smoothest possible scaling, the business plan should answer the following questions:
How and when do you plan to increase the number of employees?
How will marketing expand?
How will the working area and technological infrastructure grow?
Like startup refinement, this step requires flexibility and significant process awareness. You may have many daily tasks that slow you down, but growth should remain your primary goal.
You need to regularly measure KPIs based on customer usage of the product and revenue generated. Investors should see growth as your team expands. You will have to implement better processes and systems. As a result, you will get an organization with a hierarchy, corporate culture and a recognizable brand.
Once you are able to develop a repeatable business model, you are on your way to a successful company.
Becoming established
After about three years in the business (maybe a little later), your company will no longer be considered a startup. At this stage, you can still see growth, although not as intense. But you can even profitably sell your company, it has become so popular.
If you intend to play the long game, focus on further developing your strengths, increasing customer retention and loyalty, testing and refining your marketing strategies. Perhaps, you will reach the heights of entrepreneurship and decide to take your company public.
How long are businesses considered a startup?
As a rule, profitability is the first indicator of a successful company. The 50-100-500 rule states that it is no longer considered a startup if it has the following:
Current yield of 50 million (for the year ahead);
Number of employees ─ 100 or more;
The market value of paper assets exceeding $500 million.
There is no other definitive answer to this question. Although, for many, the following criteria act as a marker.
Market fit
Why do most startups fail? Above all, due to the lack of market needs, or rather, the inability to solve the problems of potential consumers. If the idea has taken root, the enterprise will develop in any case and grow. If it is a completely new idea, it will form its own market.
If it does not appear, the business model will have to change to meet demand until it becomes reproducible and scalable. When this process succeeds, you can consider that the startup has left the early stage of growth.
Growth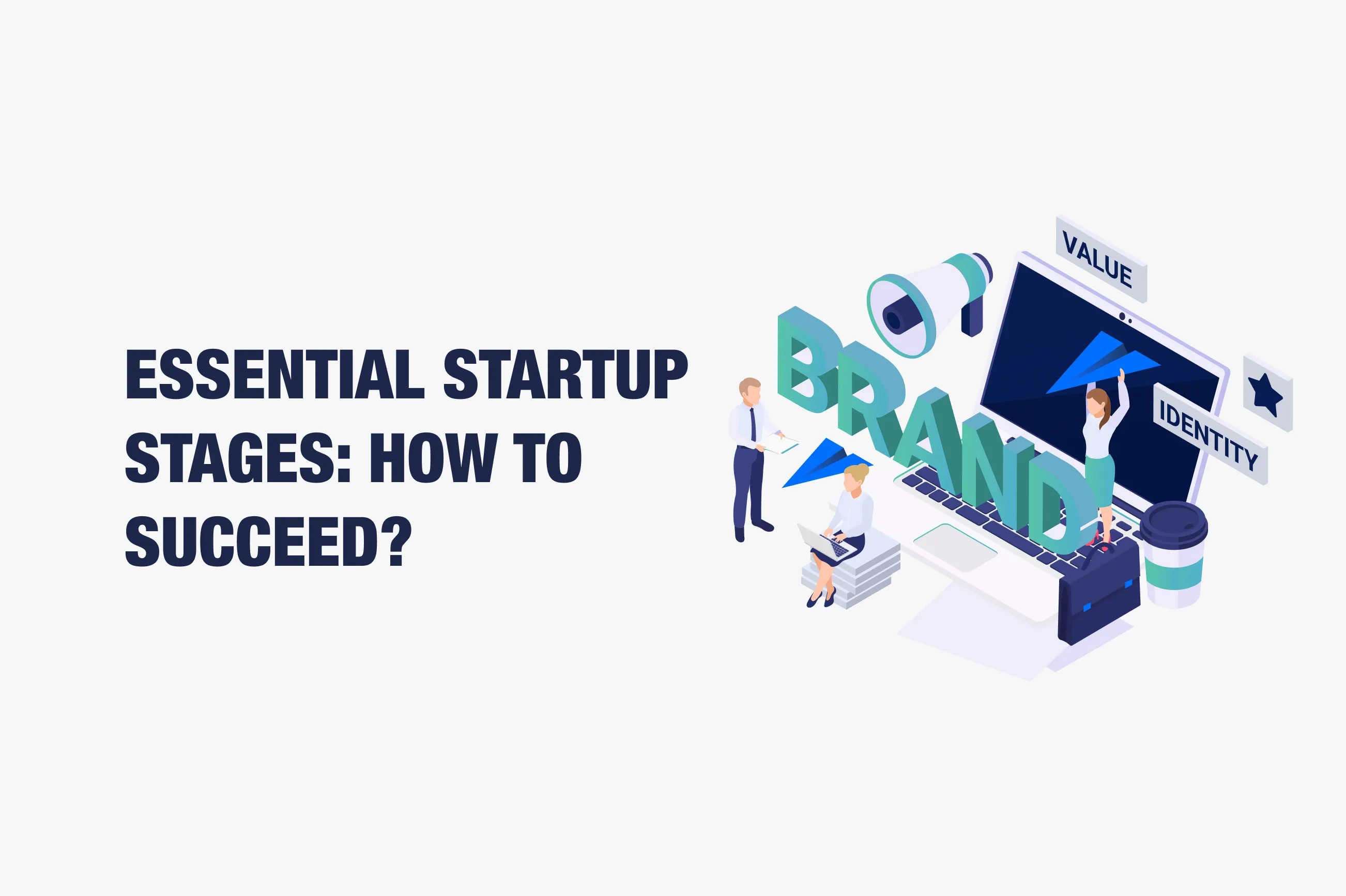 A startup is inherently focused on rapid growth and scaling. Everything else follows from this. Growth may be an agreed hallmark of a startup company, but it is also a factor in determining when a company stops being a startup.
However, like many other aspects, this is not necessarily a tangible indicator. Yes, it can help determine the moment a startup transitions to a long-term business model, but this does not apply to all startup companies.
Mindset
In the initial stages, the owners of a new venture are too focused on growth, industry breakthrough and scalability. But in the first year, about 20% of them fail. Less than half make it past their fifth year, only about a third reach the 15-year milestone, and only 40% actually make a decent profit.
Both in life and in startups, there are an endless number of exciting market opportunities for development. Founders who have learned to critically evaluate these opportunities create deliberate growth strategies and stay focused on achieving the ultimate goal.
They outperform those who bounce from idea to idea and/or channel to channel. Once a startup outgrows the early stages, it does not require an overly growth-focused perspective, and it is time to look at the long-term success of the business more tangibly.
What You Need to Know to Make the Most of Each Startup Stage
Wherever you are on the startup timeline, keep these pro tips in mind.
Remember about uniqueness
A successful company is unique. Comparing your progress to the trajectories of other startups can be productive to a certain extent if you are able to learn from others' mistakes and victories. But make sure that this comparison inspires, not drags you down.
Focus on customers
Keep your customers at the center of everything you do. Their needs and experience are very important, because without their attention your company simply cannot make it.
Keep it simple
Be patient. Regardless of the stages of a startup, do not try to embrace the immensity. Do not get ahead of yourself, just solve current problems with great perseverance. You will have many more of them, so do not lose touch with reality by trying to answer all questions immediately. Gradually moving towards the goal, do not try to cut corners, otherwise, there is a risk of missing something important and not reaching the finish line at all.
Start on a small scale
Start small and do not rush things. Everything has its time. Not all well-known success stories have been lightning fast on their road towards success, and, as we already know, not everyone succeeds at all. In any startup phase, scale those processes that you do well. Look for new ones, modernize old ones.
Also, don't forget the power of technology in startup development. Read one of our recent case studies on how IT affected startup success.
Conclusion
Startups are the leading business model that drives innovation and economic growth worldwide. Every year they create new types of products and services. They are the manifestation of creative and ambitious entrepreneurs who have unique ideas.
If you are looking for a dedicated team providing value-for-money web development services, contact us. We will help bring your ideas to life and ensure that your innovative products go to market as quickly as possible!