The cryptocurrency market is developing at a rapid pace. Because of the high popularity of this format of transactions, many people are trying to create a business based on working with cryptocurrency. And strictly crypto transactions are gaining momentum. This is quite an interesting market on its own where so far there are not many new players.
In this article, we'll share our view on how to make a cryptocurrency exchange as an experienced blockchain development company. Not everyone is ready to take a risk and try to succeed in the niche. But those willing to explore the booming market can get a good return on their current investments.
What Is A Cryptocurrency Exchange?
Before a user thinks about how to set up a cryptocurrency exchange, it is necessary to learn the basic concepts. Cryptocurrency is a special currency that can be virtually earned by anyone. To do this, many people create special mining farms and mine crypto. Some people prefer to keep their profits in cryptocurrency, and some want to cash out quickly.
With cryptocurrency exchanges, users can buy or sell crypto for real money. The exchange takes place at set rates, which are predetermined on the site. The same happens when selling cryptocurrency.
Why Create Your Own Crypto Exchange
Unfortunately, there aren't many good and fast cryptocurrency exchangers. That's why many miners and traders are looking for such options because this market grows exponentially every year. Even 5 years ago there were very few people willing to buy crypto coins, but now it is a full-fledged market with an impressive turnover of funds.
All analysts believe that this market has great growth prospects and room for new promising fintech startups. The total volume of cryptocurrency transactions should have reached 20 trillion U.S. dollars by the end of this year. Accordingly, it is possible and necessary to create your cryptocurrency exchange to make profits.
Cryptocurrency Exchange Functionality
When going through options to build crypto exchange, its major scope of functionality should be decided on in advance. For this purpose, it is worth studying today's competitors and noticing their advantages and disadvantages. It is also a good idea to study exchanger forums, where traders and miners can describe their requests for improvement of service and exchanger features.
Above all, the functionality must boast the following characteristics:
security of transactions;

user-friendly interface;

proper allocation of all functions;

availability of analytics and statistics on current exchange rates;

truthful information about the fees charged by the website and the terms of funds transfer;

possibility to use different ways to withdraw funds from the sale.
All of that can be provided via a range of underlying features and properties, including the ones below. Make sure your software developer is expertised in fintech solution development to introduce these features to your crypto exchange.
Authorization and verification
These procedures should be debugged to the maximum. Users shouldn't have any problems when registering. Since crypto exchanges have players from all over the world, it is best to grant the interface in several languages, including English.
When creating an account, users need to enter their email and personal information and come up with a secure password.
The next step is verification. Uploading or sharing an ID to prove that the user is of legal age and isn't a fraudster is a must. This information should be double-checked by the security service.
E-wallets
For financial transactions, you can use bank cards or you can use electronic wallets. The latter option is considered more progressive. The creators of a cryptocurrency exchange should think about its use in advance. Otherwise, a lot of clients can be lost at the initial stage.
The fact is that bank transfers are not prompt and can take up to 5 working days. If a transaction is suspicious, it can fall under financial monitoring. Then the client won't see the money even longer. With electronic wallets, this procedure takes not days, but hours and even minutes.
Trading engine
Another point that users will pay attention to is the possibility of acquiring different cryptos. Most exchanges offer operations with Bitcoin, Lightcoin, Ethereum, and other popular cryptocurrencies. However, you can also offer promising up-and-coming cryptos and help your traders improve their earnings by making far-looking investments.
Dashboards and сharts
The dashboard of a crypto exchange should be convenient and segmented into logical blocks. This way, users will be able to quickly navigate and select the features they need. It is also necessary to add different graphs of changes in the value of popular cryptocurrencies so that users understand in advance which of them is worth investing in. Such analytics will help increase transaction volumes and grow your business.
Admin panel
A properly configured admin panel on the site is no less important. With its help, crypto exchange owners can quickly detect suspicious transactions and fraudsters. In this way, it is possible to reduce the load on the site and prevent unauthorized actions on the site. The administrator should promptly react to such signals and eliminate them as soon as possible.
Order book and transaction history
Traders and miners often do their analytics on transactions. This is a complicated and time-consuming process. If a crypto exchange helps in this matter, it will get loyal players in its market. The largest exchanges keep transaction statistics and bid history for players. When creating a cryptocurrency exchange, it is necessary to take into account such needs of users.
Notifications and alerts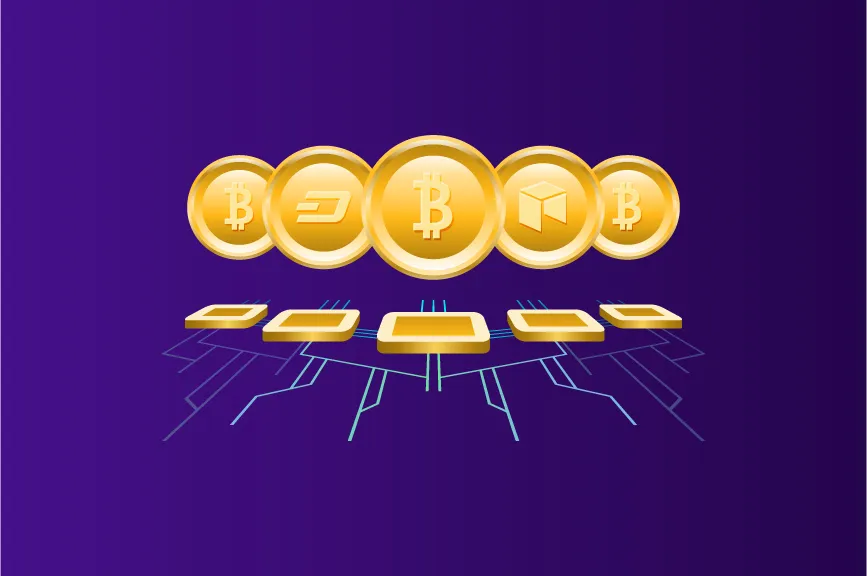 Traders need to be aware of all the updates and news. All of that should be highlighted with timely notifications. Users can keep track of the latest trends and changes in the cryptocurrency in which they invest. The notification system should notify about the addition of new cryptocurrencies, about their rates going down or up, about tech updates on the site, and the latest analytics on a given market.
Analytical tools
This point is inextricably linked to the previous one. A good website has analytics in the public domain for each of the crypto coins. Otherwise, users will look for alternative sites and will eventually leave for competitors. On a cryptocurrency exchange, it is necessary to regularly update information regarding buying and selling rates, as well as their changes over the last 24 hours.
Basic security settings
Ensuring security is a crucial factor. Traders won't conduct exchanges on an exchange where transactions are not highly secure. First of all, it is necessary to have modern data encryption protocols, which will help to ensure this function. Auditing and testing all features in terms of numerous iterations are also necessary.
Bank cards integration
Despite the great growth in the popularity of transactions with electronic wallets, we should not forget about bank cards. Integrating bank cards for cryptocurrency transactions will be a good alternative for users.
Arbitration
To resolve various disputes, it is necessary to immediately think through the arbitration procedure. This is done in all cryptocurrency exchanges. This procedure is used when complex disputes arise and help in their resolution.
NFTs integration
NFTs are booming right now, so NFT integration is also an important process to be included in building crypto exchange website. In the future, it can also become a good additional income for the site and users.
How To Build A ​Cryptocurrency Exchange Website
To determine how to create a crypto exchange, users need to think through all the main points in advance. To do this, it does not hurt to break down the following steps before opening a cryptocurrency exchange:
Researching the competitors;
Determining the location to work in;
Targeting customers;
Creating your development team.
Each of these steps is important in its way, so it is better to break them down in detail.
Step 1 - Study your competitors
Without studying your competitors it will be hard to know what can be improved and how to apply it to your work. If the creators of a crypto exchange don't think about this point, they can create a product that in the end won't be interesting to any client. You need to consider the experience of each competitor to take into account their mistakes.
Step 2 - Define the location
This step is equally important. You need to understand the audience you plan to work for. If this step is not thought of in advance, you can get burned badly. For example, when entering the market of French-speaking countries, you should think about having a French interface on the site. Similarly with the currencies for which you can trade in a cryptocurrency exchange.
Step 3 - Target your audience
This is one of the most important steps in any business. If you don't think through in advance about who the site is created for, you cannot even start. Determining the target audience can help you understand what types of transactions should be available, what e-wallets and bank cards will be connected to it, etc.
Step 4 - Find your development team
You don't have to do all the work by yourself. You need to gather a good software development team for that. Yes, it will take time to find them. But if you do it right, the team will set up the work process so that over time you will only need to make small adjustments.
Cost to Launch Own Crypto Exchange
Building a crypto exchange is not only about profit, but also the initial investment you need to find. By average standards, the creation of such a site will cost $50k — $100k for the first year of work.
Also, include in this amount the cost of the license and payment of employees who will maintain the capacity of the site. Nevertheless, with a good turnover, these investments quickly recoup and the creators go to profit for 1-2 years.
Conclusion
Creating a cryptocurrency exchange website is very difficult and you can't do it without professionals in this matter. That is why it is more correct to apply to companies that can create such a site on a turnkey basis. We are Owlab, one of the reliable partners in this direction.
Our experts develop a variety of blockchain solutions. With over 10 years of experience in software development, we are able to build secure robust solutions that meet customer needs. Feel free to contact us to get high-quality and cost-efficient services.