When someone says "I work in IT", what associations come to mind? A serious employee of a large office who writes code day and night? Or a hipster-looking middle-aged man who sits in a coffee shop sipping a latte and peering thoughtfully at a monitor? Yes, maybe sometimes it is, but working in IT can mean a lot of different things - from hospital server maintenance, cybersecurity, to mobile application development and technical support.
Most IT specialists work in companies, because often creating a product is a complex task, and most importantly, you do not need to complete a master's degree to become part of such a team (although studying is an integral part of this field). However, understanding what specialties are available to you now, even without experience, will help you decide on the choice of a further direction.
So how to start a career in IT? In this article, I will share my personal experience and the experience of my friends who work in the IT field, so if you, like me, once dream of building your career in IT, read this article to the end :)
Entry Level IT Jobs
As I said, not all jobs require a certificate, completed courses or university studies, but it will definitely be an advantage. You can take a free IT training marathon or start learning code yourself (Top 10 Ways to Learn Coding), which will give you a better chance of getting an offer and finding a job.
Personally, I started my journey as a QA engineer, my company was interested in providing me with training, so experienced Owlab QA engineers took up mentoring. While you are working with people in this field, you have a great opportunity to study the code in more detail, learn from their experience and then move to other positions. For example, one of our specialists learned HTML, CSS, JavaScript and became a layout designer. Six months later, he finished his studies and moved to the position of junior front end developer.
Therefore, below is a small list of IT professions that require minimal knowledge: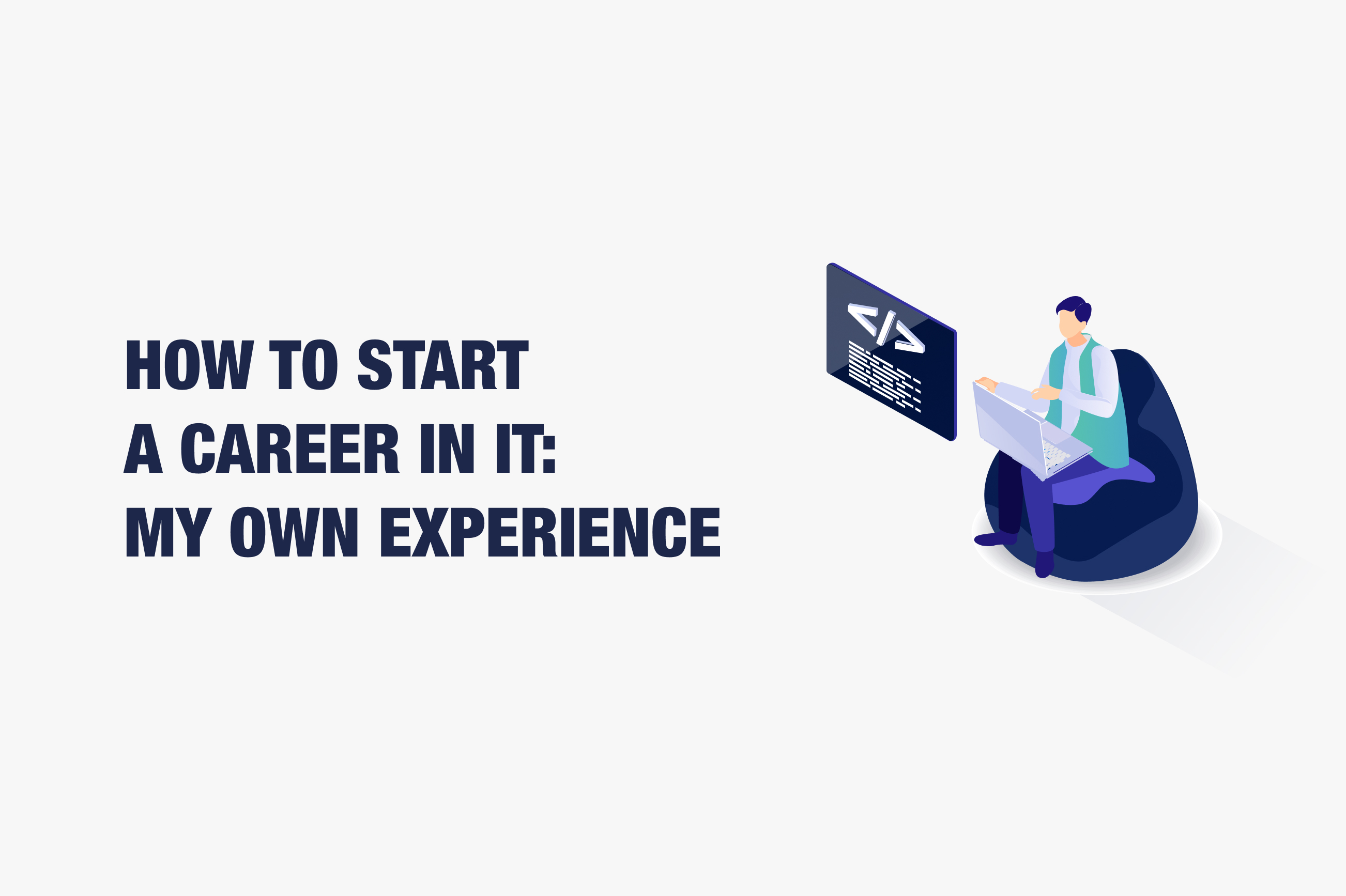 Network Engineer Requirements: Basic knowledge and proficiency of OS; general understanding of basic computer terminology; be ready for business trips.
Help Desk Technician Requirements: Knowledge of computer systems and troubleshooting; basic knowledge of OS; communication skills.
QA Engineer Requirements: Attention to detail, knowledge of the basic principles of testing, knowledge of the client-server component, sometimes basic knowledge of the code is required.
Junior Front-end Developer Requirements: Knowledge of code (CSS/HTML, JavaScript); familiar browser developer tools; debugging; the ability to google.
Junior Back-end Developer Requirements: Knowledge of code (Python, Ruby); familiar browser developer tools; debugging; knowledge of HTTP protocol and RESTful API.
SEO Specialist Requirements: Knowledge of how search algorithms work; content management; keyword research; analytical skills.
Systems Administrator Requirements: Experience with computer systems; knowledge of DNS principles; experience with hardware components.
Web Designer Requirements: Experience in Figma; knowledge of editing programs such as Adobe Photoshop, Adobe Illustrator; design layout.
Sometimes, in order to get to the very starting position, you will have to undergo training anyway, however, the Internet is full of both paid and free IT courses and schools. Some companies after training can help you with employment, which is also very good. Therefore, if you really want to start your career in IT, the courses are really worth taking.
Developer Roadmap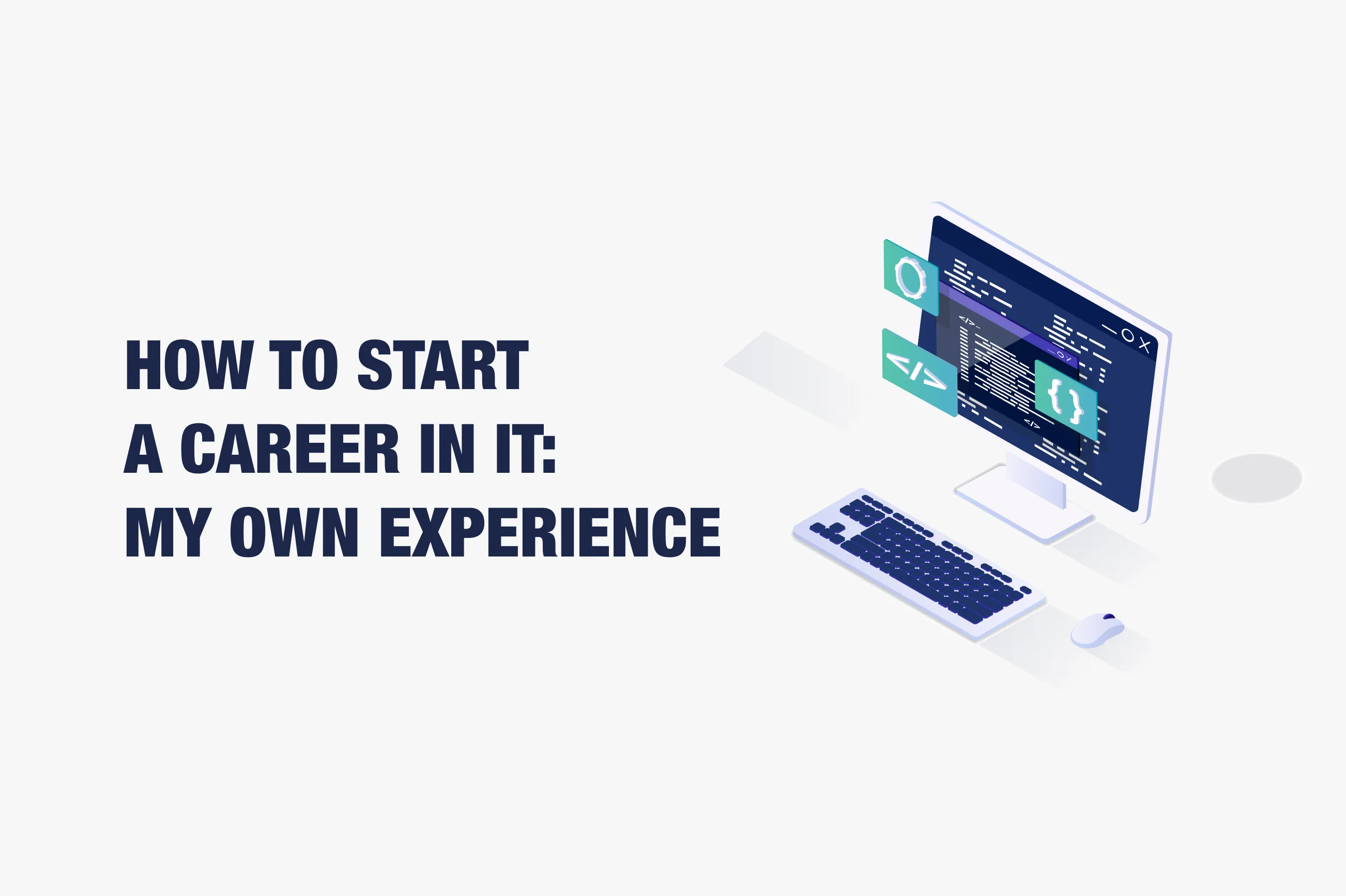 Here are some practical tips from my fellow developer at Owlab. These steps will help you build your plan for learning and entering the IT industry.
The first thing you should learn is to google. Searching for information is the most important skill not only in IT, but also in everyday life, it will be very useful to you. I use a simple rule: "Don't ask what you can google yourself." There is a huge amount of data on the Internet, but only useful data is considered information.
Have you decided on the direction in which you want to move? No? Doesn't matter. Learn programming languages. This is the skill that will increase your value in the job market. You can start with Python, it's pretty easy to learn. Having learned one language, familiarized yourself with its syntax and principles, learning another will no longer be such a problem for you.
The ability to program is not enough, you need to understand when to apply a particular data structure or algorithm. Not only that, if you make a mistake in the code, the ability to find and fix errors is a key skill for a developer.
Everyone who is engaged in programming should know the device of the computer and the principles of operation at least at a basic level. This knowledge will be useful to you in your future profession, believe me.
After you have mastered the required minimum, you need to choose a direction in IT. The simplest and most popular division is front-end, back-end and mobile development. You should already be able to independently find material to study on the Internet.
If you have already selected a direction, I propose to make several pet projects. The project does not have to be unique, you are only learning. Start with something simple, then increase the complexity, add new functionality, technologies.
After you have collected several projects in your portfolio, feel free to respond to job ads. Developers are always in demand, even if you are just starting out. All this applies to other specialties, the main thing is to make an honest resume, show initiative and a desire to learn something new.
Learning can take a long time, but working in IT is about continuous learning and improvement, as new tools for creating digital products appear every day. Most importantly, don't stop!
Conclusion
Working in IT provides many opportunities, but the specifics of this work will not suit everyone. If you only go here for money, think again. There are many other areas (such as trading) where you can earn a lot of money. However, if you have always dreamed of doing web development, mobile app development, or you are just interested in understanding all this - try it!
And remember, only you can change your life. Devoting at least an hour a day to learning is not so much, but after a while you will reap the benefits of working in IT.
The Owlab team wishes you good luck on your journey!