There are both pros and cons to working as an IT specialist, but if you are here, then most likely you are wondering "How do I switch my career from non-IT to IT?". Well, we will give you short but actionable recommendations that will help you change careers and enter the world of web development… Or mobile development? All in all, there are more options than you might imagine.
A switcher is a person who radically changes the scope of his activity. And although due to the pandemic, some quite successfully retrained as IT specialists, many continue to "pass in". As a rule, only well-motivated and disciplined people can change their profession. It is not an easy path and a long adventure. If you are ready to become a switcher and move into an IT specialist, read this article to the end. In addition to valuable advice, we will tell you about IT professions that are suitable for beginners and help you create a CV.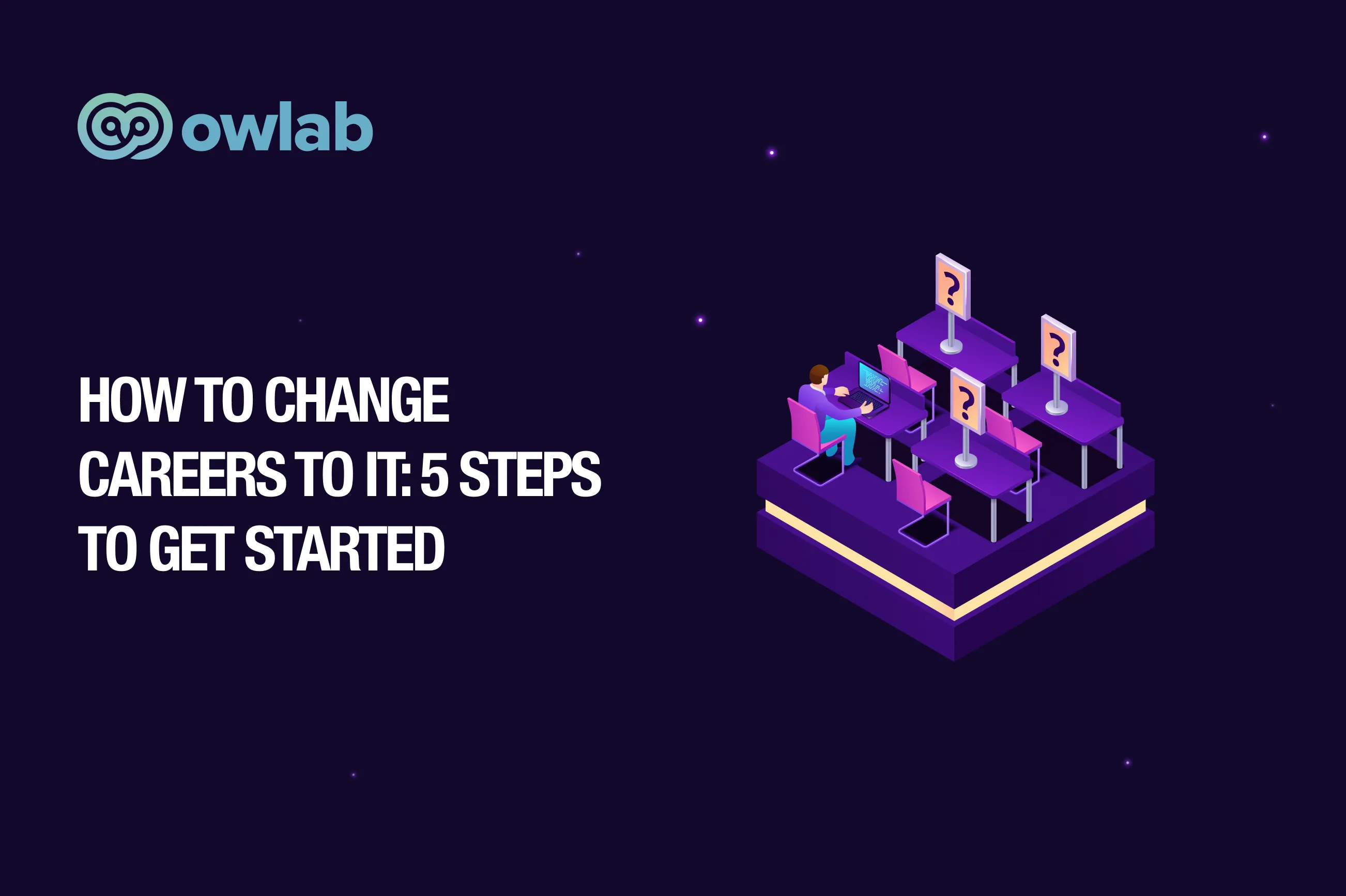 Step 1: Determine Your Direction
It is very important to immediately decide in which area you want to work. Before googling "how to become a developer?" try to identify your strengths and weaknesses. Do you have experience with Adobe Photoshop? Try to master Figma, maybe UI/UX is your destiny! Are you attentive to details? Try to learn more about the profession of a QA engineer, because this is a great profession to start with, from which you can move on to developers or QA automation.
The Internet is full of "what profession would suit me?" tests, try one of them. The IT field is huge and there are many different specialties, from mobile or web developers to artists, SEO specialists or system administrators. Both very creative people and techies work here, so everyone can find a suitable specialty for themselves.
Your task at this stage is to determine your career goals and the area in which you would like to work. Be sure to read the article "How To Start a Career in IT: My Own Experience", which describes the personal experience of Owlab employees, and there is also a list of Entry Level IT Jobs.
Step 2: Seek Help from a Professional
The World Wide Web is full of courses, both paid and free. The same goes for mentoring. Some people do just missionary work for free helping novice developers. In any case, if you are serious about it, we would recommend that you take special courses, after which you will have several pet projects, work experience and a recommendation from the training platform for your resume.
Some software development companies take an employee for the future and can take a trainee-level specialist for an internship, growing their own junior out of him. Working in IT is about the constant movement and development of a specialist, because the tools are updated, new opportunities appear and the requirements for juniors and middles are constantly growing. By the way, you can learn more about IT hierarchy in this article - "The Difference Between Junior, Middle and Senior Developer".
By the way, you can save a lot of time looking for a mentor and learn on your own thanks to interactive IT tutorials. Thus, more experienced developers will take over mentoring you in the comments to the lessons.
Step 3: Plan Your Study
How many trainings, courses and educational platforms are now freely available! However, you should understand that getting a quality education may require financial investment.
When choosing paid options, keep in mind that they will only deliver value for the price if you are determined and diligent. Changing a profession means breaking into a competitive environment. And although there are enough vacancies in IT, the requirements for applicants are quite high. Be mentally prepared to compete and don't give up if you don't get what you want on the first try.
You will need to balance education and work. It would also be nice to prepare a financial cushion, since no one can guarantee you employment, you must rely only on yourself. If you constantly worry about finances, you are unlikely to be able to concentrate on your studies in a quality manner. Calculate your reserves, think over the budget well for a couple of months or even six months - this will help you fully engage in training.
Step 4: Get Networking
Networking is building long-term professional relationships that are aimed at the exchange of professional information and skills. This is one of the key components of getting a job in IT. A company is more likely to accept a person for whom another employee can vouch. Do you already have friends or acquaintances who work in IT? Excellent! Ask them for advice about studying or working. Let them know that you are looking for and really want to get a job in IT.
Create a LinkedIn profile and ask your friends to approve your skills. This social network helps job seekers find jobs, and HR managers find the right staff. Also, you should constantly learn in the process and improve your skills. And one more piece of advice - do not be afraid to write first, in the worst case, you will be rejected. Even unsuccessful interviews bring you valuable experience and give you an understanding of how the recruiting process works.
Step 5: Create a Great Resume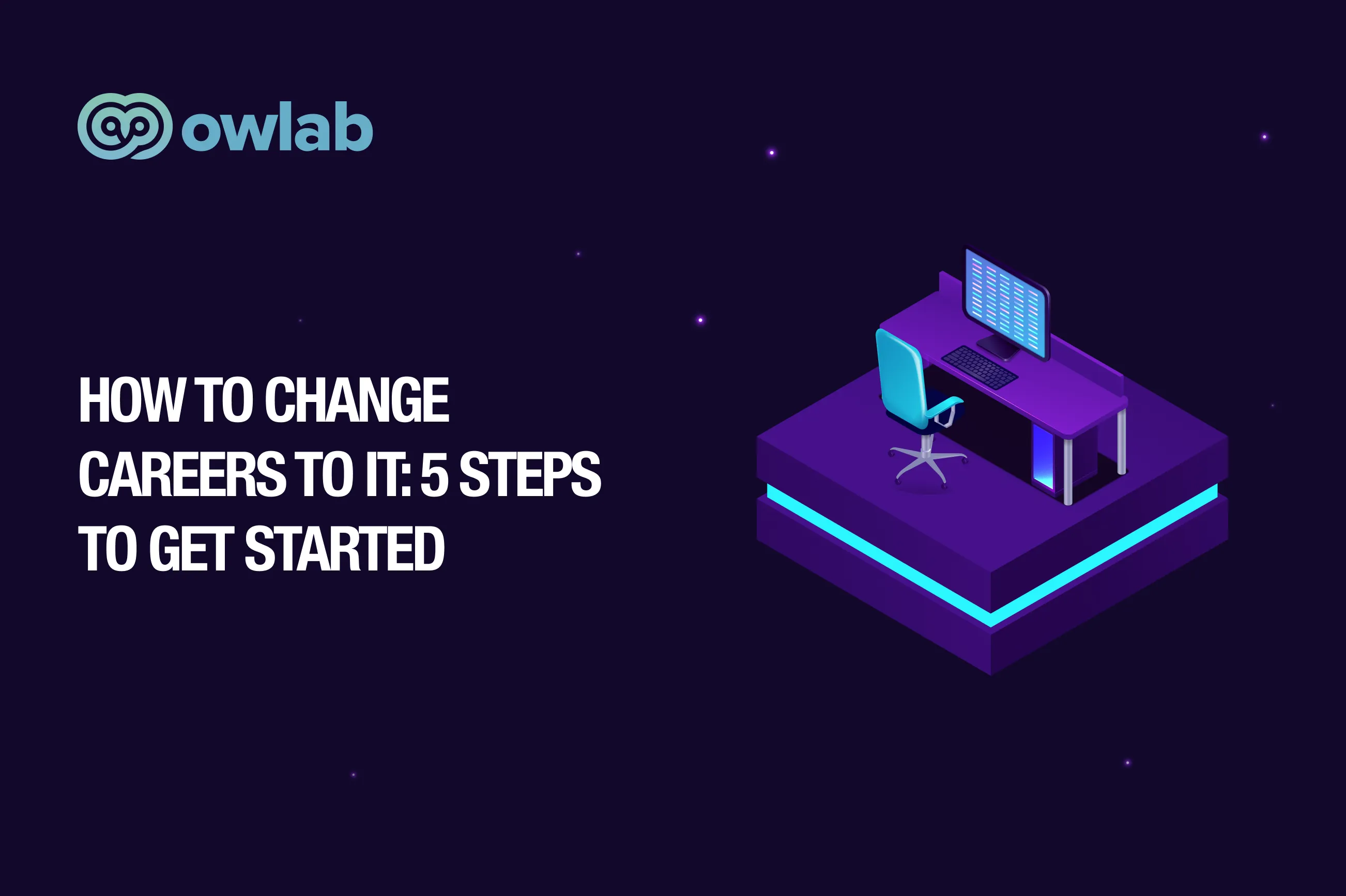 A properly crafted resume greatly increases your chances of finding a job. This is one of the final stages where many job seekers fail. But what can go wrong? Well, for example, absolutely everything. Your CV should include:
Only the necessary and concise information about you. Don't write an autobiography, just briefly describe yourself as a person. Even better if you have a recommendation from a learning platform or past employer.
Full description of your skills and work experience. Briefly describe what you know and what tools you use. If you have pet projects, this will be a huge plus.
Good portfolio. A person is judged by his deeds, and this is no exception to the rule. Are you aiming for mobile development? Show the application you have developed.
Quality design. Trust me, writing your resume well will greatly increase your chances of getting a job in IT. There are many services, such as Canva, where you can create a good resume from a ready-made template for free.
We have an article you should check out - "How to Find a Job in IT: Rules for Creating a CV for an IT Specialist". This is a complete guide that will be very useful for you. We hope that this article helped you and soon there will be no end to the offers of software development companies! Good luck :)